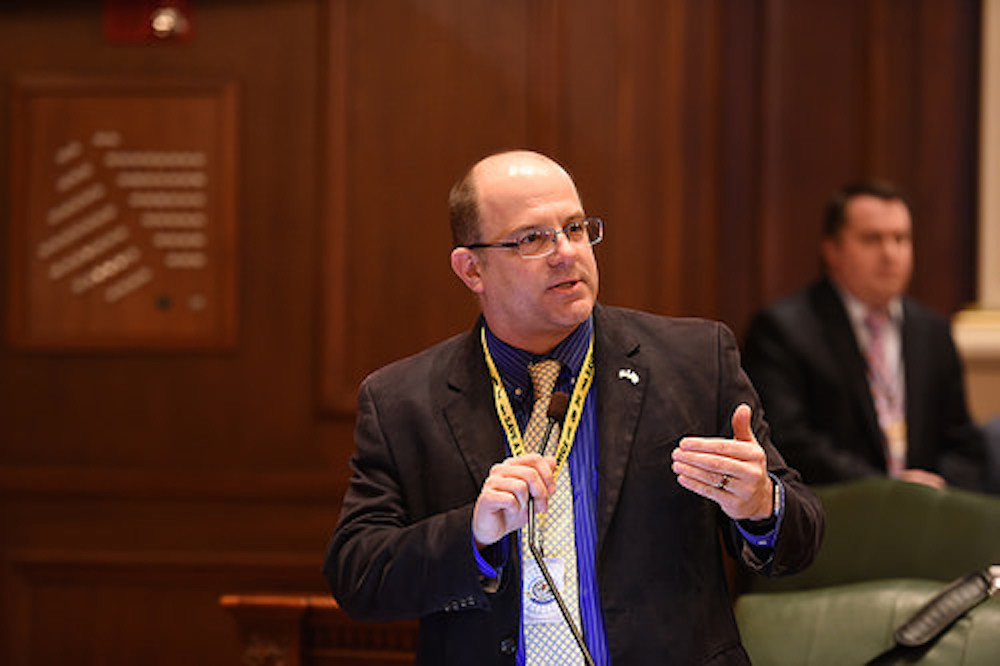 Illinois state Rep. Mark Batinick (R-Plainfield)
Illinois Republican House Floor Leader Mark Batinick (R-Plainfield) struggles to understand how Mike Madigan (D-Chicago) can distance himself from former lobbyist Mike McClain now that the House Speaker's longtime associate is under intense scrutiny over a potential rape cover-up.
"Whenever Mike McClain spoke, he was always known to be speaking on behalf of Speaker Madigan," Batinick told the Will County Gazette. "Mike Madigan as been in control as House Speaker for what seems like forever and, over that time, the culture he has created is what it is."
Several media outlets have reported on an email McClain sent in 2012 in which he refers to a "rape in Champaign" that was possibly covered up and an ongoing ghost payroll scheme, both involving state government workers.

Illinois House Speaker Mike Madigan (D-Chicago)
"Other people need to step up to make sure we get the answers we need to get to the bottom of all this," Batinick said. "For that to happen, I think Gov. Pritzker is going to have to step up with other Democratic leaders and demand answers and accountability from everyone involved."
Batinick says there really can only be one result from it all.
"Mike Madigan has to go, and there's no other way," he said. "In any other state, whether we're talking about the public or private sector, he'd already be gone given all the known corruption that's taken place on his watch. I think maybe Mike Madigan has even more power than any of us ever thought before. But now is the time to get past all that. For the sake of Illinois, this has to be the end for him."