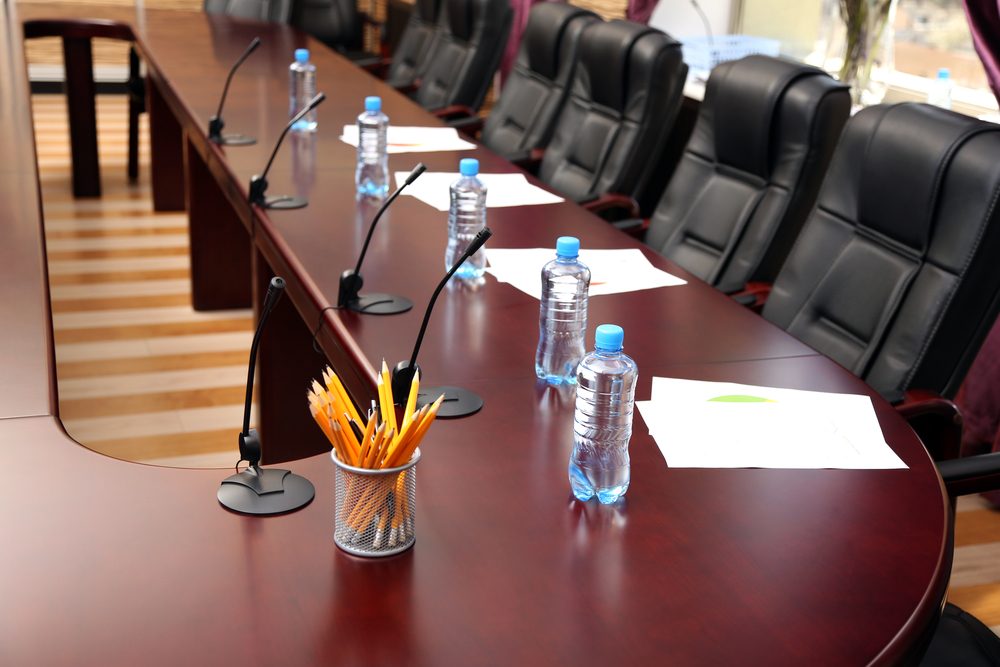 City of Joliet Tree Advisory Board met Nov. 5.
Here is the minutes provided by the board:
1. ROLL CALL:
PRESENT: Rita Renwick, Karen Fonte, Willamena Jaeger, Ralph Schultz, Mary Schoenheider
ABSENT: Cynthia Wright, Billie Limacher
ALSO PRESENT: Jim Teiber – Arborist, City of Joliet (arrived late) Jeana Witty, citizen observer
2. APPROVAL OF MINUTES:
Motion to approve the August 13, 2019 minutes was made by Ralph Schultz.
Motion seconded by Willamena Jaeger.
Motion carried by the following vote:
AYES: Rita Renwick, Karen Fonte, Willamena Jaeger, Ralph Schultz
NAYS: None.
3. CITIZENS TO BE HEARD ON AGENDA ITEMS:
None
4. ARBORIST REPORT:
Jim Teiber is at a Tree Risk and Hazardous Tree Course in Tinley Park and will arrive late.
Rita said that Jim still has 259 trees that are to be planted this fall. Rita referenced a Dec. 31, 2014 City Council memo entitled Position Vacancies in which City Manager Jim Hock listed the hiring of four people to assist with tree trimming due to Emerald Ash Borer diseased trees. People were hired in February, March and June of 2015, with the arborist's hope that they would become a trained tree maintenance crew. They were assigned to different departments. Having an assigned, trained crew reportable to Jim would advance the proper care and maintenance of trees in the city.
Rita said that Jim has a meeting scheduled with Kendall Jackson concerning advancement of changes to the Tree Preservation Ordinance.
5. NEW or OLD BUSINESS not for final action or recommendation
TREE PRESERVATION ORDINANCE
Rita said that Emily Okallau, Community Outreach Coordinator with the Morton Arboretum had suggested changes to the Tree Preservation Ordinance at the Aug. 13 meeting.
Ralph Schultz said he would like to have another meeting with city staff and get a clear understanding of what they are willing to do. We have been told that staff is systematically going through and updating ordinances. Rita stated that the committee will continue work on the ordinance. She confirmed with the board, that it is the consensus of the board to have a stand-alone Tree Preservation Ordinance.
BOARD MEMBER STATUS
Renwick stated that all of the board members terms have expired. She will try to find at least one candidate from the east side of Joliet who is interested in serving. Schultz stated that the entire board should be reappointed in 2020.
ARBOR DAY CELEBRATION
Renwick stated that the principal of Woodland School is interested in hosting the 2020 Arbor Day Celebration. Jim Teiber has been meeting with Homeowners' Associations and is encouraging them to hold Arbor Day events in their community. Kendall Ridge is very interested. Jim has ordered sapling trees for Arbor Day celebrations.
Renwick said that the Arbor Day Poster Contest entries will be judged March 24, 2020, and the results will be brought to the City Council for recognition on April 7, 2020. Arbor Day is on April 24, 2020.
EDUCATIONAL EVENTS
Renwick suggested that the board should have more educational events.
Schultz suggested co-hosting an educational native plant species presentation with the Will County Forest Preserve District that will held at Sugar Creek Admin. enter. Ralph said they also have a good relationship with Joliet Junior College and could ask to use a facility of theirs if attendance is too overwhelming for the District headquarters. He said the event is held in early May. Ralph will consult with the Nature Foundation who sponsors the event. Renwick will check on the city newsletter deadline to get information out on time to the public.
AMERICA IN BLOOM
Jim has been talking to Bill Hahn that was here last year. Rita said this year the City of Joliet well be in the official competition. Joliet got recognition last year, but was not in the official competition. Renwick and Teiber will try to enlist other groups in Joliet to complete the matrix of questions in 7 categories needed to complete the city's profile.
MEETING DATES:
The meeting dates for 2020 will be: February 4th, March 24th, August 4th, and November 10th, 2020
6. PUBLIC COMMENT:
Jeana Witty said she saw in the newspaper about a month ago where Jim Teiber spearheaded an event at the Abraham Lincoln cemetery.
7. ADJOURNMENT:
Motion to adjourn was made by Mary Schoenheider.
Motion seconded by Ralph Schultz.
Motion carried by the following vote:
YES: Rita Renwick, Karen Fonte, Willamena Jaeger, Mary Schoenheider, Ralph Schultz
NAYS: None.
http://joliet.granicus.com/DocumentViewer.php?file=joliet_eb8bf0898a97361dfb7677f9f3bb1960.pdf&view=1