Republican Minority House Leader Mark Batinick (R-Plainfield) says it's no wonder a new study found that more people are thinking of leaving Illinois, given all the tax-and-spend policies Democratic leaders have used to cripple the state.
"We've raised taxes again and we've got a constitutional amendment again to raise them more," Batinick told the Will County Gazette. "So, of course it's going to go up. There doesn't seem to be any end in sight toward tax relief."
A new study by news outlet NPR and the University of Illinois-Springfield found that the number of Illinois residents admitting they've thought of leaving because of economic pressures climbed 8 percent in the past year. Sixty-one percent of residents say they've entertained the idea, with 27 percent citing high taxes as the primary reason.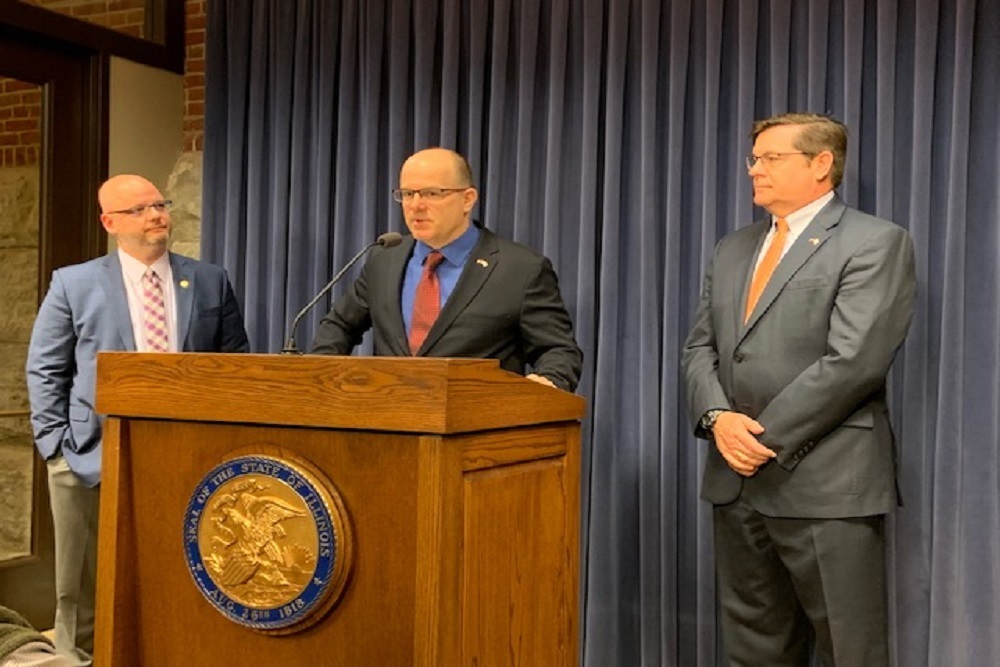 Illinois state Rep. Mark Batinick (R-Plainfield)
Leading the way among those looking to escape are households topping $100,000 at 68 percent. For many, the thought of getting out is more than just a pipe dream, as some 157,000 residents have fled the state over the last five years, making Illinois the only state in the U.S. to suffer population losses in consecutive years.
"Pensions and property taxes, those are the biggest drivers for everything," Batinick said. "One of the reasons for optimism is that citizens have the right to vote when it comes to Gov. Pritzker's proposed progressive income tax. We'll see what they do on this constitutional amendment. It's going to be really close. We need reforms; more taxes isn't going to solve our problem."