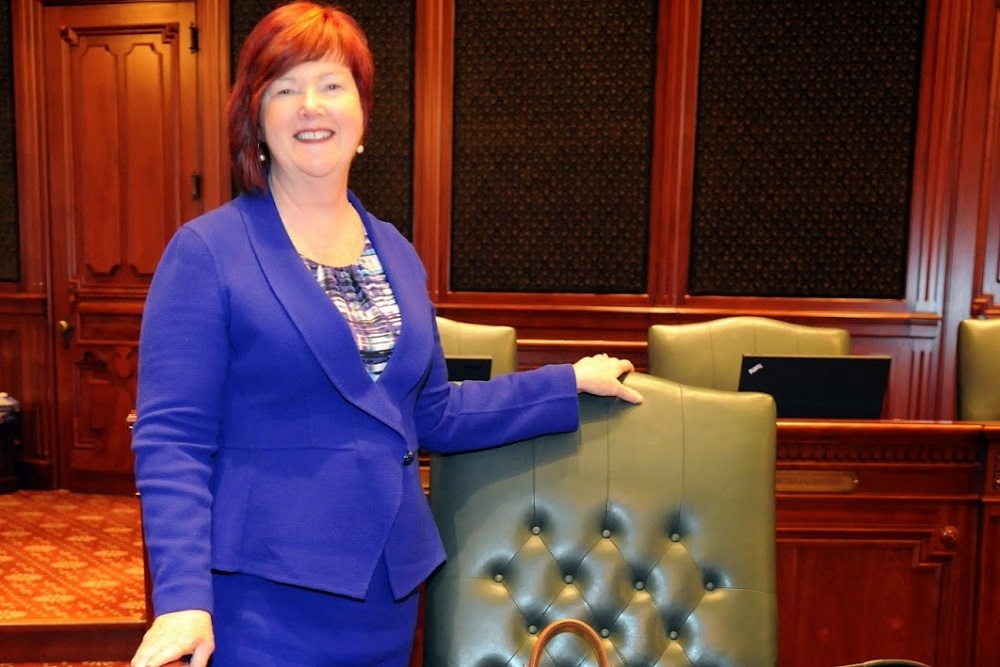 Illinois state House Rep. Margo McDermed | repmcdermed.com
For state Rep. Margo McDermed (R-Mokena), it matters that the residents of her 37th District feel safe and protected.
"Illinois has a high rate of identity theft, and seniors are the most susceptible to these thieves," she recently said in a press release. "With my events and legislation, I've made it clear one of my main priorities while in office has been to protect our residents and those most vulnerable."
Even though she's already announced that this will be her last year in Springfield and that she won't be seeking re-election in 2020, nothing seems to have changed about McDermed's agenda.
The veteran lawmaker will be hosting a two-hour informational identity theft prevention and protection workshop on Tuesday, Sept. 10 from 10 a.m. to noon at the Frankfort Public Library that will be taught by a member of the Illinois Comptroller's Office. Later in the month, McDermed will also be hosting a free shred event at her office on Saturday, Sept. 21 where constituents will be allowed to shred their sensitive documents as a way of protecting against ID theft.
Earlier this year, McDermed sponsored legislation aimed at adding protections for medical ID theft victims more in line with the criminal code. Medical identity theft often leads to the theft of expensive medical services, prescription drugs and equipment, illegal insurance claims and theft of government benefits.
"Adding medical and health insurance information to the definitions of identity theft in the Illinois Criminal Code will help protect victims from being sued by medical providers and ordered to pay for services they never received," the release states.
The 37th District includes all or parts of New Lenox, Mokena, Tinley Park, Frankfort, Homer Glen, Joliet, Lockport and Orland Park.