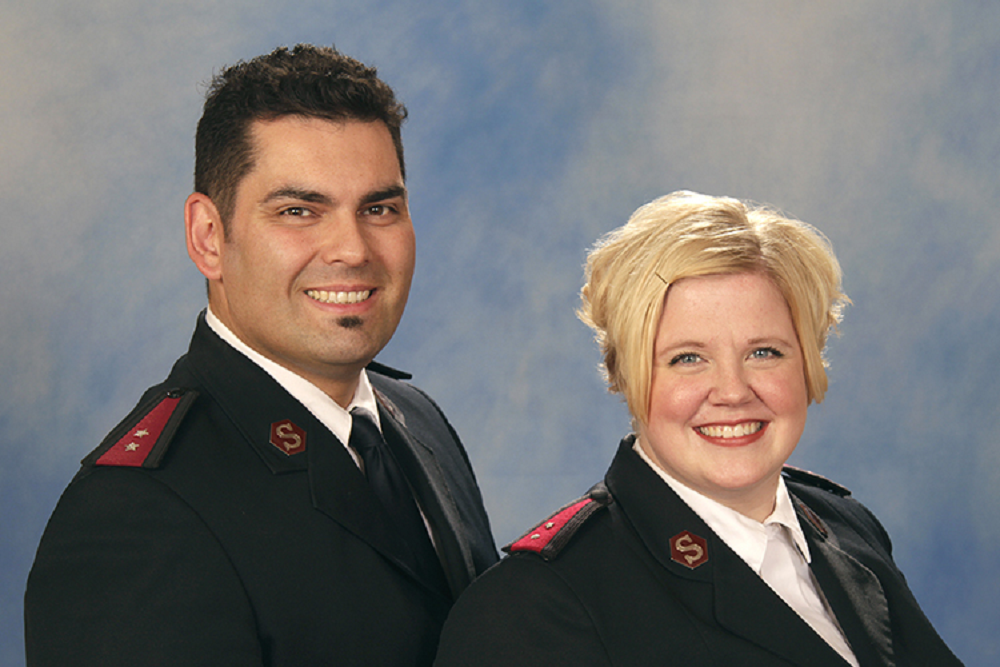 Captains Daniel and Wendy Faundez, who met through The Salvation Army church and have been married for almost two decades, have been happily serving as Joliet Corp Officers for the past four years.
"Our primary purpose as Corps Officers (pastors) centers around our mission statement to 'preach the Gospel and serve suffering humanity without discrimination,'" Daniel Faundez told Will County Gazette. "One of my favorite times doing what I do here is when I get to sit down and get to listen to the story behind the crisis of those whom we come in contact. I'm amazed at the fact that we are all so similar in our journeys of search for meaning and community. It's a true blessing to be able to share hope and offer the chance to belong to a non-discriminatory community of faith that welcomes all."
While ministry is the main focus of serving as Corp Officers, the Faundez' also take on a variety of other roles, including musicians, teachers, youth leaders, administrators and social workers.
"My husband and I use our gifts of music in our services," Wendy Faundez said. "We hold weekly youth programs where we teach character-building and Bible lessons to youth ages 5 and up in our community. We hold regular community family nights and outreach events. We also oversee our daily after-school program. I oversee the daily operations of the Corps. I serve as the social service director that serves the community with a homeless shower program, food pantry, emergency assistances, clothing, utility assistance, case management and counseling."
Daniel Faundez, a Chile native, began his journey with The Salvation Army at its central headquarters in the Social Services Missing Persons Bureau, where he assisted in reuniting families separated at birth.
"I have always loved and found meaning in helping those in need, and The Salvation Army in its mission, its work with emergency disaster services, case management ... all done in the name of God with the purpose of sharing His love is what absolutely motivates me," he said.
Wendy Faundez, who was born and raised in Des Plaines, began working for The Salvation Army at its Central Territorial Headquarters as a secretary for the Adult Rehabilitation Command. While she always loved the mission of The Salvation Army, she didn't fully grasp her calling until after arriving in Joliet in 2015.
"I started becoming ill and was diagnosed with thyroid cancer at the end of 2015," she said. "I battled my health and effects of cancer treatments for two and a half years. With the help of doctors in 2018, I built up my immune system and was able to become active as a Corps Officer in the community. Through the trials, I grew deeper in my faith and compassion for others who suffer. It was during those years that I understood my calling in my ministry to work with people and give them hope and strength as they face challenges."
They have previously served as Corp Officers of Waukesha, Wisconsin and Kansas City, Mo. They both started the Hispanic ministry for The Salvation Army in Des Plaines in 2001 and attended The Salvation Army's College for Officers Training in 2003.
Daniel Faundez is a member of Kiwanis of the Joliet Chapter, and Wendy Faundez is a member of Bridges out Poverty Advisory Council, Agencies United, Community Service Council of Will County, Zonta club of Joliet, and Church Women United.
The couple currently live in Joliet and have four children.