The City of Joliet Police Department issued the following announcement on July 7.
2 Weeks Away! The Five-O at the Dirty "O" for Special Olympics is happening 7/20/19 at the Dirt Oval Route 66 Raceway! There's still plenty of time to donate to Special Olympics Illinois, so please visit the following link: https://soill.donordrive.com/participant/52411
Original source can be found here.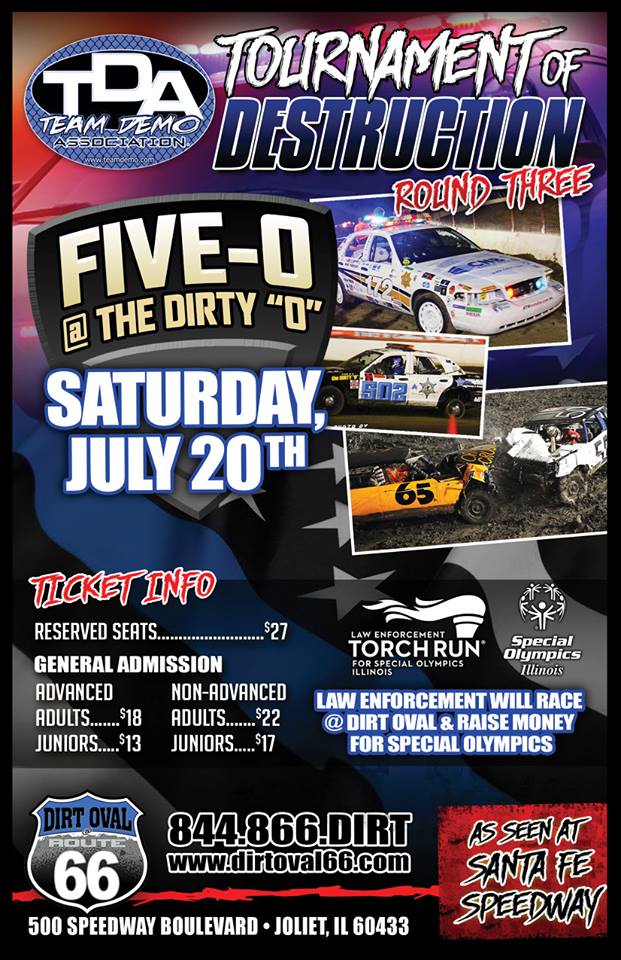 Source: The City of Joliet Police Department