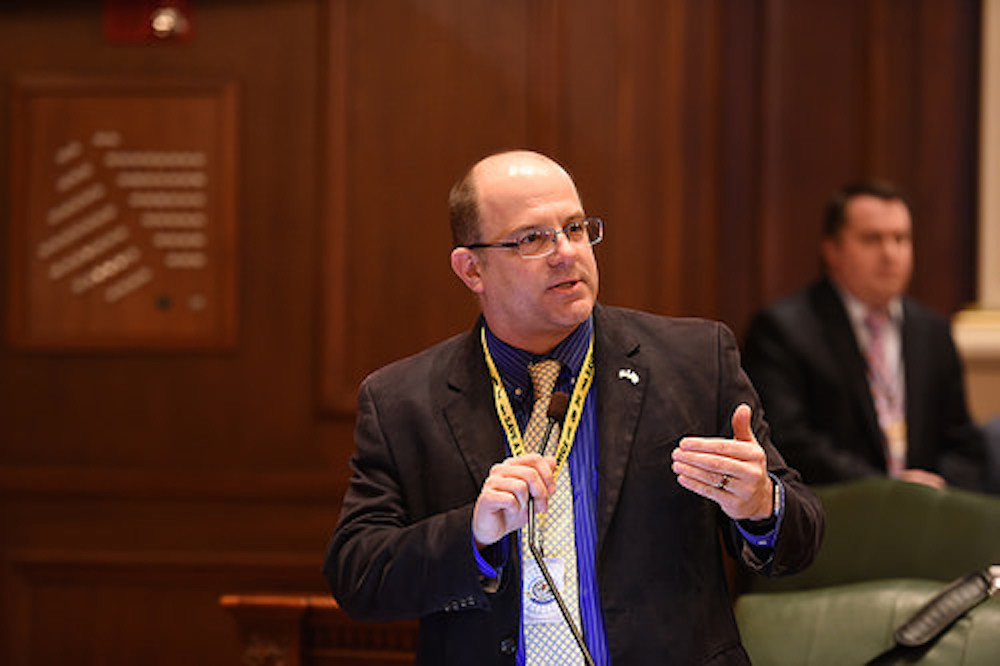 Illinois state Rep. Mark Batinick (R-Plainfield)
Illinois House Minority Leader Mark Batinick (R-Plainfield) sees a lot of the same foundational issues in the Illinois state government as there are in the state's infrastructure, and the longer voters ignore them, the deeper and more damaging the cracks will become.
"We always seem to ignore our structural deficiencies, and until we fix our structural deficiencies we're always going to be searching for revenue," Batinick told the Will County Gazette, referring to $2.1 billion in new taxes that went into effect July 1 as part of the funding plan behind Gov. Pritzker's $45 billion state infrastructure project. "I don't think a tax increase is a good idea. We're taxed enough already. We've got to grow the economy."
Among the new taxes and added fees officially becoming law earlier this month are the doubling of the state gas tax to 38 cents per gallon, a $1-per-pack increase in cigarette taxes and a three-fold increase in the real estate transfer tax for non-Illinois residents. The gas tax hike makes Illinois home to the second-highest overall gas tax burden in the country and puts the average motorists on the hook for at least $100 more in motor fuel taxes this year. In all, the gas tax increase is expected to generate some $1.3 billion in added revenue for the state.

Illinois Gov. J.B. Pritzker
"I guess voters are getting the government they want by voting the way that they do," Batinick said. "But I'm always hopeful things will change with every election. I always say voters have to wake up."
Batinick's 97th House District includes portions of Oswego, Montgomery, Naperville, Plainfield, Bolingbrook, Joliet and Shorewood.