Rep. Batinick fears that Pritzker's $45 billion infrastructure plan could easily veer off course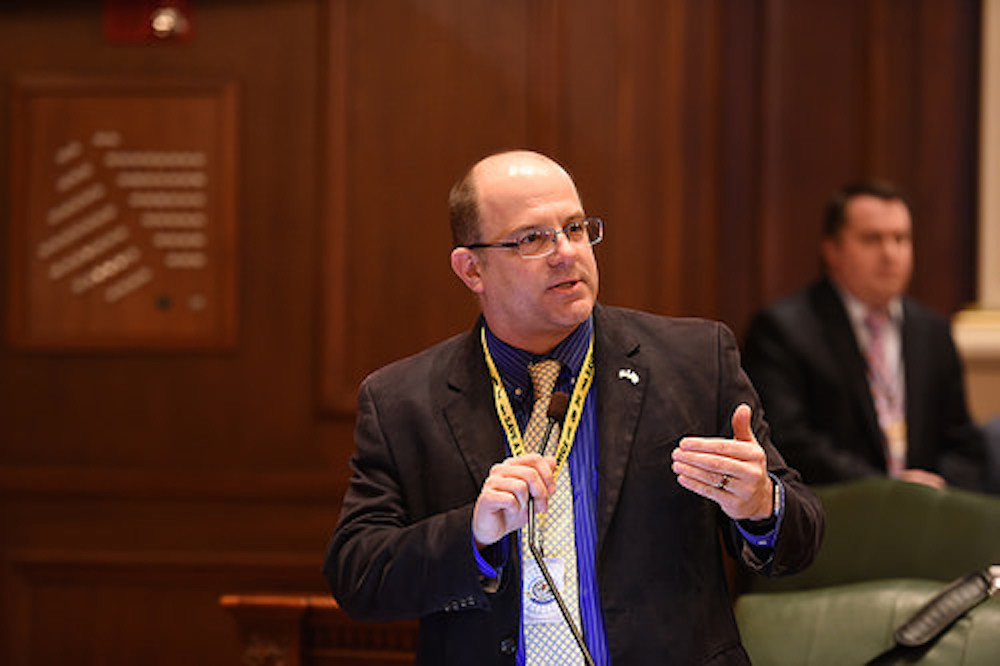 Illinois state Rep. Mark Batinick (R-Plainfield)
Illinois' new gas tax went into effect July 1, doubling overnight to 38 cents per gallon, which state Rep. Mark Batinick (R-Plainfield) says is not only a burden on residents but also calls into question the viability of Gov. J.B. Pritzker's $45 billion infrastructure program.
"So much money has been stolen from the road fund to pay for regular bills, and that's what the issue really is," Batinick told the Will County Gazette. "Now the funds are guaranteed by the constitution to go to roads and infrastructure, but it's just a shame we have to pay more and its shame that so much money has been swept from the road fund."
Illinois Gov. J.B. Pritzker
As badly as upgrades are needed to the state's roads and bridges, Batinick said the argument could easily be made that Illinois has more pressing issues.
"I thought there were other efficiencies that we probably could have passed," he said, adding that the steep cost of the infrastructure project factored into his voting against the legislation during the spring session in Springfield. "I will be interested to see how that experiment goes and if the money's wasted or used efficiently."
Along with the gas tax hike, the state's vehicle registration fees also increased by roughly 33 percent to $148 as part of Pritzker's infrastructure plan.
Batinick said he agrees with other critics of the plan who are calling it no more than another tax on the middle class, something that Pritzker has long vowed his administration would avoid at all cost.
"It certainly affects middle- and lower-class residents more than it does upper-class ones," Batinick said.
While Illinois Policy Institute (IPI) projects that the average family can expect to pay more than $100 in added gasoline costs this year, those higher fees are hardly the only ones they face. Taxes and fees are also slated to rise on items ranging from cigarettes and e-cigarettes to parking and real-estate transfers. In addition, taxes from new casinos and legalized sports betting are also set to kick in.
Want to get notified whenever we write about
Illinois State Representative Mark Batinick
?
Next time we write about Illinois State Representative Mark Batinick, we'll email you a link to the story. You may edit your settings or unsubscribe at any time.
Sign-up for Alerts
Organizations in this Story
Illinois State Representative Mark Batinick
More News