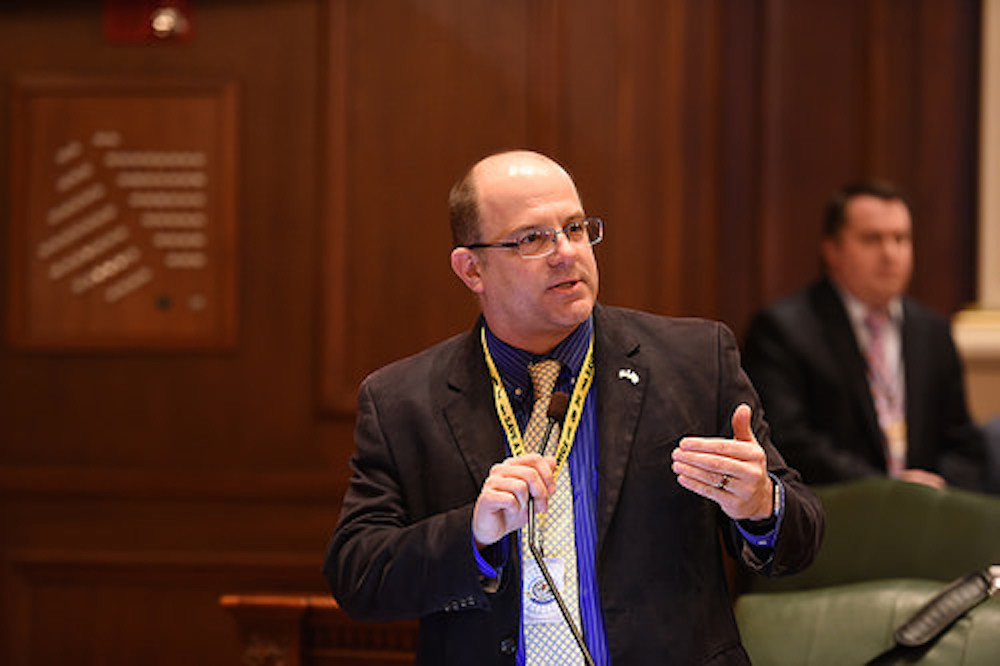 Illinois state Rep. Mark Batinick (R-Plainfield)
Illinois House Minority Leader Mark Batinick (R-Plainfield) asserts that a new survey showing successful millennials are leaving the state at a swifter rate than virtually anywhere else in the country is representative of how disenchanted voters have become about Springfield's never-ending tax demands.
"People of all ages are voting with their feet," Batinick told the Will County Gazette. "But younger people have less ties to the state and are making a long-term decision to leave."
The Smart Asset survey concludes that Illinois saw nearly 2,300 residents under the age of 35 with adjusted gross incomes topping $100,000 leave Illinois over a 12-month period beginning in 2015, continuing an overall trend that has seen the state's population dip in each of the last five years. All indications are that the pattern will continue, and a 2018 University of Illinois at Springfield poll found that two of every three Illinoisans under 35 admit they have dreamed of being someplace else as a way of escaping the state's stifling tax burden.

Gov. J.B. Pritzker
With Gov. J.B. Pritzker just having passed his first state budget with at least 21 new provisions that raise taxes or fees, Batinick laments that change does not figure to be coming anytime soon.
"I always say that the voters have to wake up," Batinick previously told the Will County Gazette, stressing he thinks it is past time Illinoisans took a stand against taxpayer abuse.
Batinick has come out strong against Pritzker's proposed "fair tax," wholeheartedly agreeing with the findings in a recent Ideas Illinois-commissioned survey that found nearly half of all voters now view the plan as "just another blank check for Springfield" that will ultimately "hurt Illinois and force more businesses to leave the state."
Batinick's 97th House District includes portions of Oswego, Montgomery, Naperville, Plainfield, Bolingbrook, Joliet and Shorewood.