Republican House floor leader Mark Batinick (Plainfield) is convinced that House Bill 2685 is all wrong for Illinois.
"I'm strongly opposed to the legislation and with the state's fiscal situation being what is we need to be more focused on getting our finances in order instead of thinking of investing in an already bloated program that does nothing for the state's well-being," Batinick told the Will County Gazette. "I'm as against this as I can be."
The brainchild of state treasurer Michael Frerichs, HB 2685 would set aside as much as $600 million in state revenues for a student loan program designed to assist as many as 50,000 local students with the rising cost of higher education. Back in early April, the bill easily sailed through the House by better than a 2-1 margin, and now sits in the Senate Assignments Committee.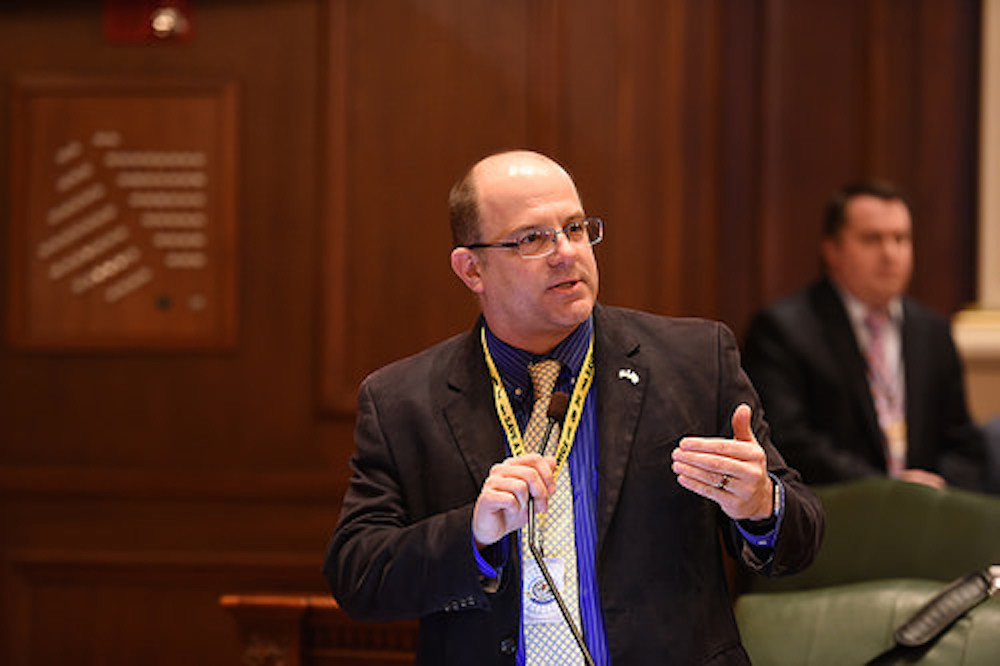 Rep. Mark Batinick
Crain's Chicago Business notes that if the measure becomes law, funding for the program will have to come from the same pool of resources the state now relies on to pay down the billions it owes in unpaid vendor debt.
"This isn't something the state should be taking on," Batinick added. "A better idea would be us doing everything we can to reduce the high cost of higher education and making all government services work more efficiently."
Frerichs insists that the plan will mean greater returns for the state than the typical 2 to 3 percent generated from current short-term investments. Even if that proves to be true, Batinck said he still thinks the whole college system could use some fine-tuning.
"I don't think enough people understand that our biggest problem is the inefficient way we do things," he said. "The system still needs work. Right now, we've got too many people going to school for degrees and when they're done still can't get good jobs."