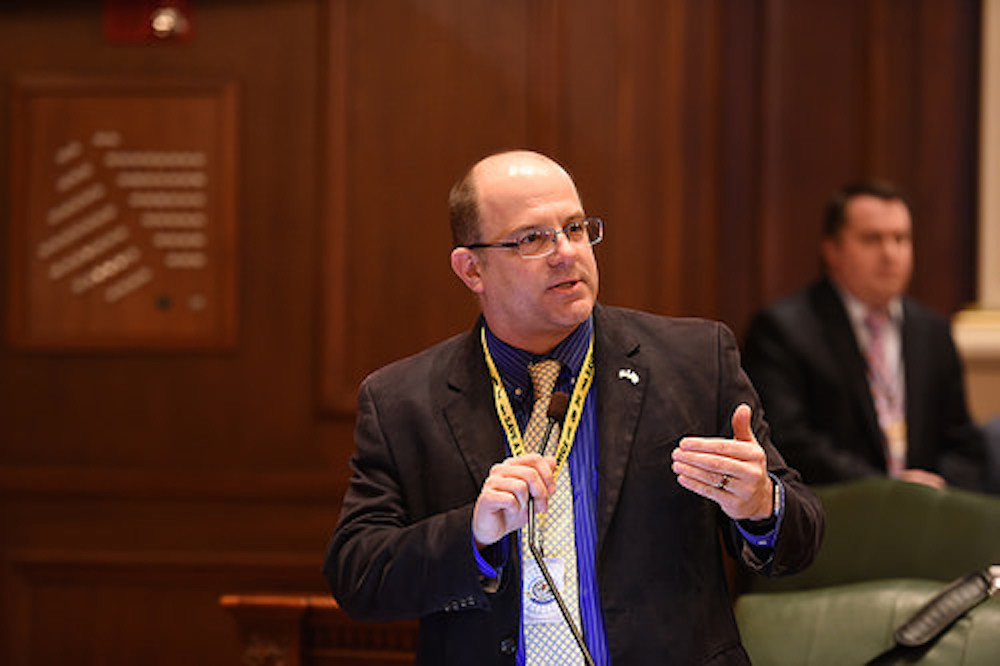 Republican state Rep. Mark Batinick (R-Plainfield) has grown tired of hearing his own sermon when it comes to Illinois' out-of-control tax system.
"I've been preaching about our property-tax and pension-system problems for as long as I can remember," Batinick told the Will County Gazette. "Let me say it again, until we deal with these issues we will continue to lose population and see Illinois lose more of its overall appeal."
Batinick said the only thing surprising about a new WalletHub study that finds for the second straight year Illinois has the second highest property-tax burden in the country is that the state isn't first on the list. At $4,476, Illinois residents now pay nearly double the national average of $2,279 on a home valued at $193,500. In addition, local homeowners are paying those higher rates even though the average home in Illinois is only valued at $179,700, or some $14,000 less than the national average, according to the Illinois Policy Institute.
"All the inefficiency is costing us," said Batinick, who won re-election in the 97th District in November with 52 percent of the vote. "It's a big part of why we've underperformed as a state the way we have for so long."
With Gov. J.B. Pritzker now aggressively pushing for a progressive income tax, Batinick said he would be wise to consider that at least seven states with no income tax now have lower property taxes than Illinois, while New Jersey, home to a progressive-tax system, has the highest property-tax burden in the country.
"We need to be thinking about things like consolidation of local pensions and local governments," Batinick added. "We need to be talking about putting an end to all these unfunded mandates."
The 97th District includes portions of Bolingbrook, Joliet, Montgomery, Naperville, Oswego, Plainfield and Shorewood.