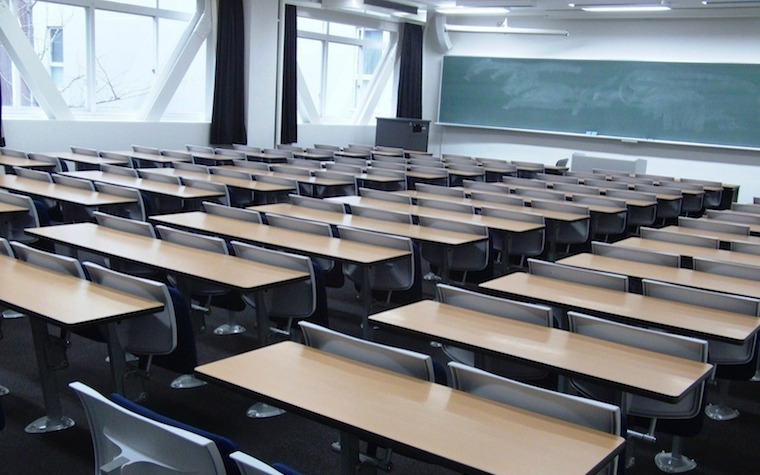 Classroom
The prospects of reopening Lincoln-Way North High School through the creation of a new K-12 district are still alive with Summit Hill District 161's latest decision: to seek proposals for a feasibility study.
Last week's unanimous vote by the D161 board to send out a request for proposal for the study comes on the heels of the last-minute pull-out by a consulting group that told board President Rich Marron it couldn't perform the study without Lincoln-Way High School District 210's cooperation.
In October, the Lincoln-Way 210 board voted not to participate. The district's participation would have enabled D161 to split the cost of the study with the Illinois State Board of Education. D161 will now cover the entire cost, which Marron estimates will run in the $25,000 range.
Marron told the Will County Gazette that consultants face a Jan. 15 deadline to submit a proposal. The D161 board could choose a consultant as early as late January.
"We're hoping for a completed study by May 2019. Then we make our decision about how to move forward from there," he said.
In 2015, the D210 board voted to close North after years of the district operating in the red.
In 2017, former D210 Superintendent Lawrence Wyllie was indicted by a federal grand jury on numerous charges, including concealing the district's dire financial condition from the board. His trial was original scheduled for late November. Wyllie sought and won a delay for health reasons.
Consolidating school districts in Illinois will lower costs and help reduce property taxes, proponents say. One of the savings will be through a reduction in the number of teachers and administrators needed, which some in favor of consolidation say is needed because, they maintain, staff salaries in some cases have become exorbitant.
Fox 32 working with the government transparency group OpenTheBooks has written a series of stories highlighting some of highest salaries in public education.
Union School District 81 Superintendent Tim Baldermann makes over $200,000 running a school district of just over 100 students. And in Park Forest District 163, retired Superintendent Joyce Carmine earns $1,200 a day running the district on a part-time basis. She also draws a pension of just under $300,000 a year.
The most recent example is Ford Heights 169 Superintendent Gregory Jackson.
"Despite the tiny size of the district, Jackson gets a supersized salary—$258 thousand dollars a year," the Fox 32 story, published on Oct. 17, said.
"He also gets a pension pickup, medical insurance, life and disability insurance, annuity and car allowance— bringing his total annual compensation to more than $363 thousand dollars a year," the story said.
There's more. Adam Andrzejewski, CEO and founder of OpenTheBooks, said that Jackson's contract contains a poison pill: The district owes him $1.2 million if he loses his position due to a consolidation.