Will County Historic Preservation Commission met October 10.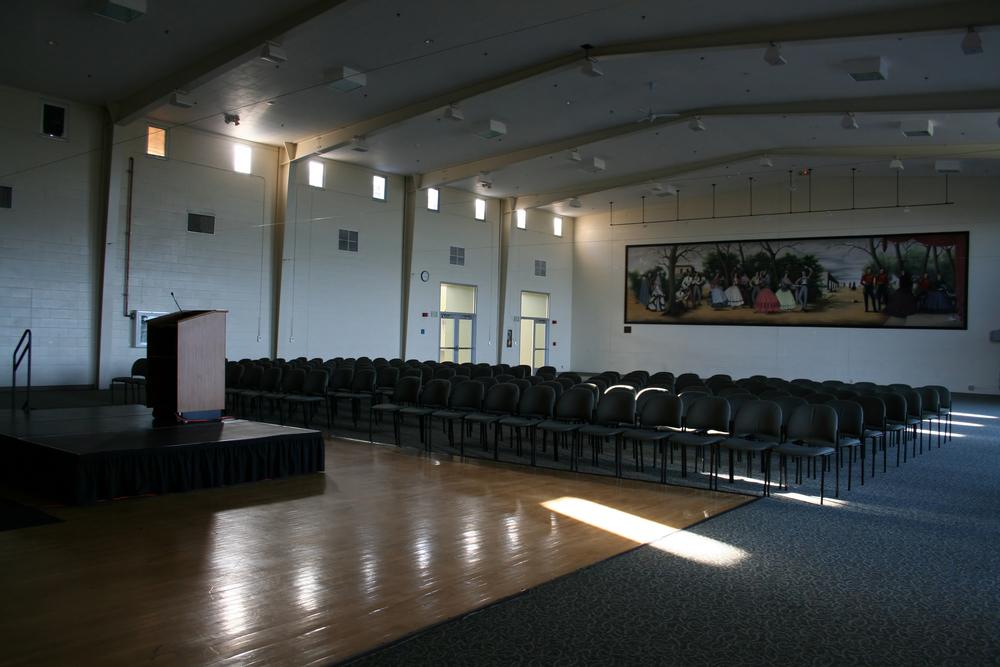 Will County Historic Preservation Commission met Oct. 10.
Here is the minutes provided by the commission:
1. Call to Order
Vasko called the meeting to order at 7:02 P.M.
2. Roll Call – Establishment of a Quorum
Commissioners Present:
Matt Galik
John Kiefner
William McCollum
Ann Marie Nagel, Secretary (7:08 P.M.)
Judy Panozzo
Sandy Vasko, Chairwoman
Commissioners Absent:
Catherine Boo
Daniel Seggebruch, Vice-Chairman
Staff:
Janine Farrell, Will County Land Use Department
Phil Mock, Will County State's Attorney's Office
Jessica Gal, Will County Land Use Department
Colleen Novander, Will County Forest Preserve
A quorum was present.
3. Approval of Agenda
Kiefner moved that the agenda be adopted as presented. McCollum seconded the motion, which passed unanimously.
4. Approval of September 5, 2018 Minutes
Galik moved that the minutes be approved as presented. Kiefner seconded the motion, which passed unanimously.
5. Public Comments
No Public Comments.
6. Chairman's Report
Vasko stated that she was grateful to Commissioner Galik for his suggestion and assistance in arranging this regular commissioner's meeting held at the Mokena Library.
Vasko provided an overview of the Commission to the public that was in attendance.
There was a discussion with the public about WWI monuments in Will County.
Vasko attended the Conference on Illinois History last week in Springfield. Vasko mentioned that there was some conflict felt between the separation of the museum and the library. Vasko attended a reception at the Executive Mansion and spoke about the excellent restoration of the structure and the landscaping. Vasko visited SHPO staff members and reported that there are many vacancies. As a result, there is a concern about receiving timely responses to issues.
7. Staff's Report
Farrell stated the Rural Survey for Washington Township is complete and the Commissioners will be receiving the bound copies soon.
Farrell initiated a discussion of where the Commissioners would like to host their annual holiday meeting and in which township; it was noted that a possible location was in Plainfield.
Farrell noted that the November meeting will be the "Annual Meeting" where the year in review is discussed.
8. Old Business
Farrell and Galik updated the Commission on the Kiniry House landmark nomination.
Since the property is under transition of ownership between a "flipper" and a more permanent owner, the Village of Mokena would like to postpone hearing the Intergovernmental Agreement until a new owner has purchased the property. As such, the landmark nomination will be on hold until that time.
9. New Business – None
10. Commissioner Discussion
Kiefner stated that he attended a seminar on farmland preservation. In Kane County, there is a conservation easement program with matching funds from the county.
Vasko noted that the multi-unit residential limestone building on the corner of Cass and Jackson Streets in Joliet is in jeopardy of being torn down.
Panozzo asked about a Commissioner tour of the Old Joliet Prison. Vasko stated that she has reached out to Greg Peerbolte of the Joliet Area History Museum but has not received a response.
11. Announcements - None
12. Adjournment
Kiefner moved that the meeting be adjourned. Panozzo seconded the motion which passed unanimously at 8:05 P.M. The next meeting will be November 7, 2018.
https://willcountyil.iqm2.com/Citizens/FileOpen.aspx?Type=15&ID=3107&Inline=True
Want to get notified whenever we write about
Will County Historic Preservation Commission
?
Next time we write about Will County Historic Preservation Commission, we'll email you a link to the story. You may edit your settings or unsubscribe at any time.
Sign-up for Alerts
Organizations in this Story
Will County Historic Preservation Commission
More News