Mark Batinick: Madigan is power hungry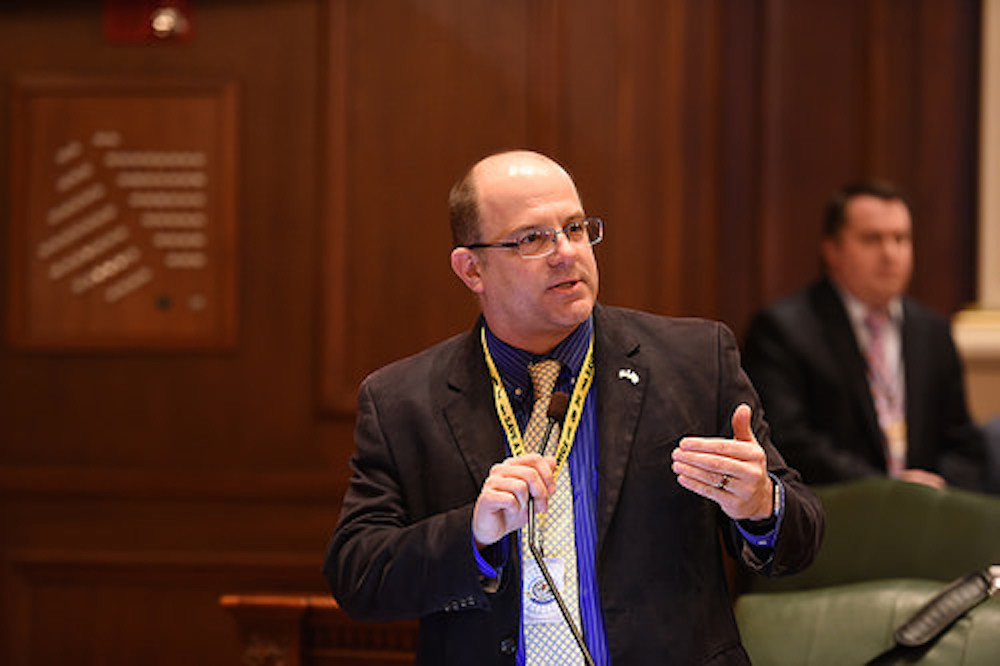 Rep. Mark Batinick
Rep. Mark Batinick (R-Plainfield) sees all the politics House Speaker Mike Madigan regularly engages in as being driven by his hunger for power.
"It's who he is and who he has always been," Batinick told Will County Gazette. "Voters need to understand nothing about that is about to change anytime soon."
Mica Freeman
Illinois News Network reports Madigan recently accepted a $768,000 campaign gift from the American Federation of State, County and Municipal Employees union (AFSCME) at a time when he is running for re-election in the 22nd District unopposed.
"It's all so that he can help other candidates get elected so they can help him continue to be Mike Madigan," said Batinick, running for re-election against Democrat Mica Freeman in the 97th House District.
According to Wirepoints, the AFSCME contribution is the largest the group has ever given and comes at a time when the union is locked in a bitter contract dispute with Gov. Bruce Rauner where neither side shows a sign of giving in.
"Union bosses are hedging their bets that they'll always have friends in high places with Madigan," Batinick added.
Questions about Madigan's suspect dealings don't start or end there.
Prairie State Wire reported during the month of September alone Madigan pumped $2.08 million into the campaigns of 25 house candidates on the ballot in early November.
"He funds candidates and they vote for him to stay in power as House Speaker," Batinick said. "That's the only way a politician with a 21 percent approval rating can stay in power. I don't think you should trust any candidate not willing to pledge not to vote for Madigan as Speaker."
While he senses that people have had enough and now want to see change, Batinick said he feels voters will need to be smarter to finally rid themselves of Madigan.
"Voters need to know and understand that a vote for anyone aligned with Mike Madigan is a vote for him remaining as House Speaker," he said.
The 97th District includes all or parts of Oswego, Plainfield, Troy and Wheatland.
Want to get notified whenever we write about any of these organizations ?
Next time we write about any of these organizations, we'll email you a link to the story. You may edit your settings or unsubscribe at any time.
Sign-up for Alerts
Organizations in this Story
Friends of Mark Batinick • Illinois Representative Mark Batinick (R-97th)
More News