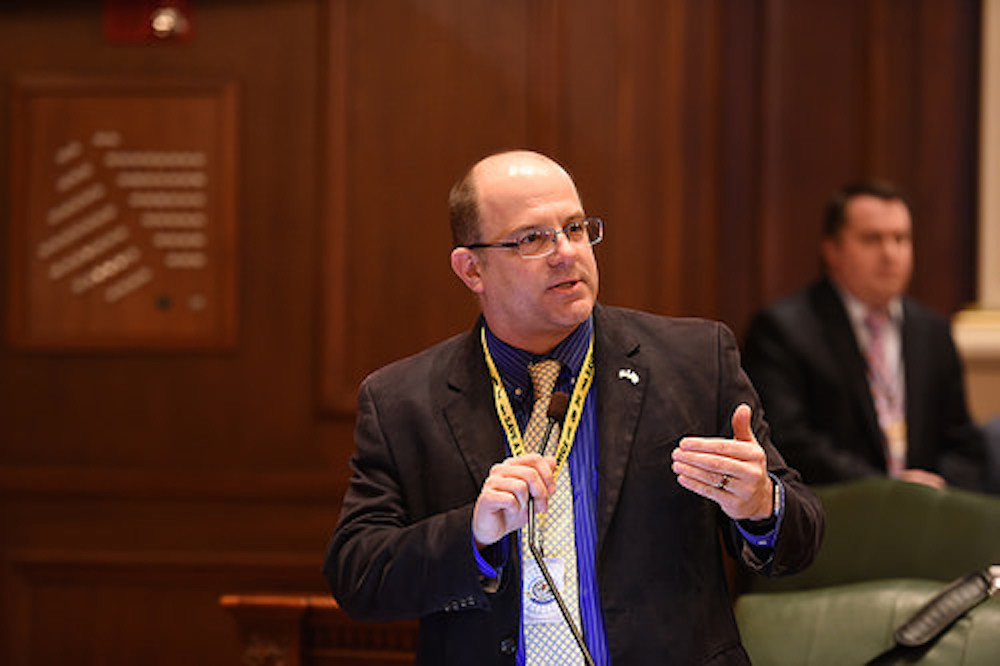 Rep. Mark Batinick
Rep. Mark Batinick (R-Plainfield) worries that House Speaker Mike Madigan's reach might be on the verge of growing longer.
"My biggest fear is if J.B. Pritzker is elected governor in November what that really means is that Madigan is in total control and has even more power," Batinick told the Will County Gazette. "I think people know that won't be a pretty picture and that explains why so many of them already have contingency plans in place."
A recent Illinois Issues Survey by the Center for State Policy and Leadership at the University of Illinois Springfield and NPR found that 53 percent of voters have considered leaving Illinois because of high taxes and dysfunctional government.

Mica Freeman
Further research shows that 59 percent of respondents with household incomes topping $100,000 have considered moving, along with 74 percent of all respondents who agree that the state is now on the wrong track, according to the Illinois Policy Institute
"I am absolutely surprised that the survey concluded that only 53 percent of voters indicated they may want out," said Batinick, who is running for re-election against Democrat Mica Freeman in the 97th House District. "I say that because the number of people saying to me that they have thought of leaving is much greater."
A 2016 survey by the Paul Simon Public Institute found that 47 percent of residents stated they would rather live elsewhere, again because of high taxes.
There is a clear-cut way for the state to turn things around, Batinick said.
"You start with a government that's willing to live within its means," he said. "You start with riding Springfield of all corruption and enacting the new leadership that's needed to do that. As it is, Mike Madigan has completely destroyed this state."
The 97th District includes all or parts of Oswego, Plainfield, Troy and Wheatland.