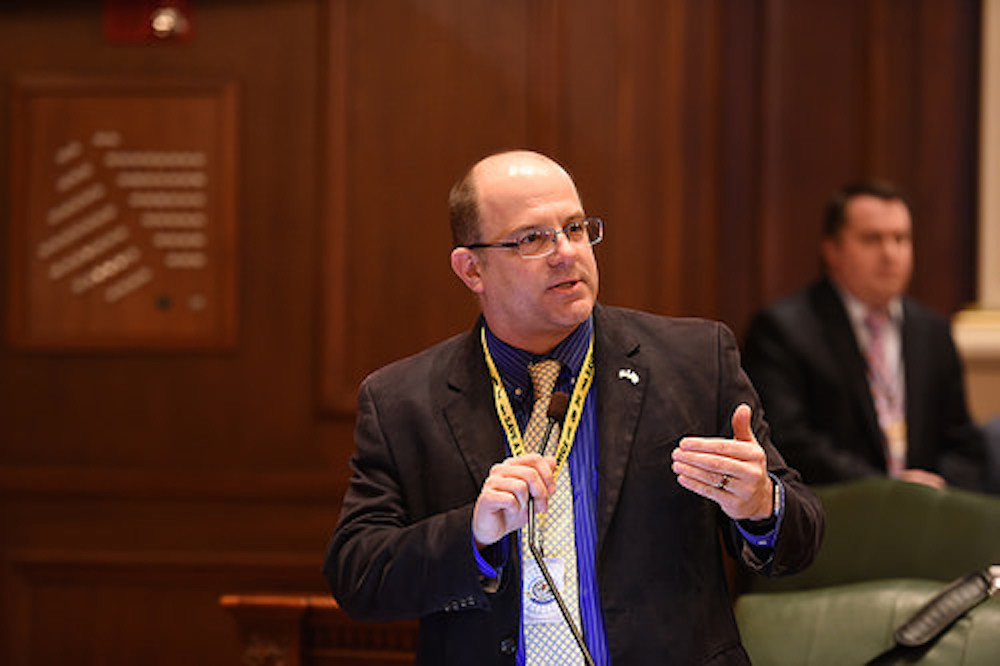 Rep. Mark Batinick
Rep. Mark Batinick (R-Plainfield) wants House Speaker Mike Madigan to know he's ready to meet in Springfield to pass legislation Madigan seems to want voters to think he supports.
"If they really want 'no budget, no pay' all they have to do is call us back down to Springfield to get it done," Batinick told the Will County Gazette. "That will never happen because it's all just another Madigan campaign lie. When it comes to campaign season, he will say and do anything to win."
Batinick and many other Republican candidates believe Madigan is behind "no budget, no pay" campaign mailers that were sent to voters in several districts where Madigan openly supports a candidate, erroneously implying he is in favor of such policy.

Illinois State House Speaker Mike Madigan
In truth, Madigan has opposed such legislation. In 2016, Madigan filed a lawsuit against former Illinois Comptroller Leslie Munger to thwart her efforts to enact the policy, which would force lawmakers to pass a balanced budget before earning a paycheck.
Munger, now Gov. Bruce Rauner's deputy governor, and a group of GOP legislators recently held a press conference to bring attention to Madigan's hypocrisy.
"He hasn't had a change of heart; he just wants votes," said Batinick, who filed "no budget, no pay" legislation in 2015. "How you campaign and what you are willing to say is how you will govern."
Running for re-election against Democrat Mica Freeman in the 97th House District, Batinick has seen Madigan's gimmicks before, and he hopes voters have had enough, he said.
"The biggest reason why none of this has never moved forward is Mike Madigan," he said. "His method of operation is to say anything he thinks is needed, rather or not it holds any truth doesn't really matter."
The 97th District includes all or parts of Oswego, Plainfield, Troy and Wheatland.