Batinick calls for better government oversight in wake of school pension spiking report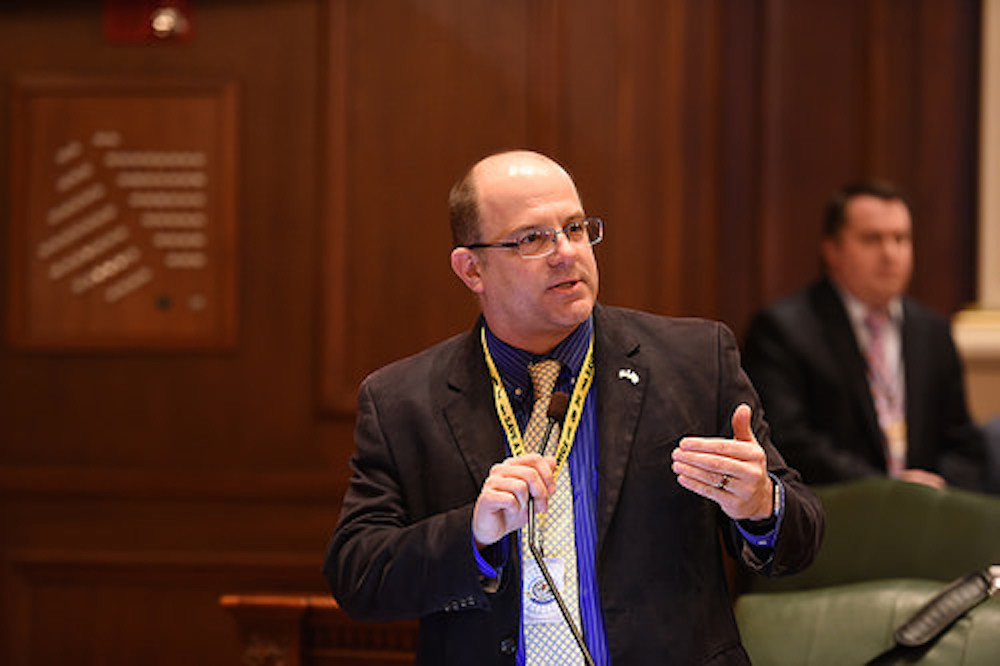 Rep. Mark Batinick
Rep. Mark Batinick (R-Plainfield) thinks the issue of "pension spiking" represents yet another example of the need for streamlined local government.
"You can only get away with something like this when you have so many units of government no one is able to watch over all of them," he told the Will County Gazette. "We need to be more diligent in the way we govern and more protective of the trust voters place in government."
Democratic House candidate Mica Freeman
A recent Illinois News Network (INN) investigation found that despite facing stiff penalties for pension spiking, some public schools continue to dole out raises as high as 20 percent to certain educators near the end of their careers in a coordinated attempt to pad their pension benefits.
INN also concluded that much of the recent gouging took place during a time when the state was operating without a budget in place and many top school administrators were openly condemning the prospect of having to contend with major staffing shortages as a result of a lack of funding.
Pension spiking also drives up taxpayer-funded pension payments -- something a state where taxpayers are already wrestling with the weight of some of the highest tax rates in the nation can ill afford, Batinick said.
"Voters need to be aware of these kinds of things," said Batinick, running for re-election in the 97th District against Democrat Mica Freeman. "When you spike pensions, for whatever the reason it might be, it tends to stress the entire system."
Batinick said voters need to become more adamant about holding lawmakers accountable, a development he hopes will impact November's general election.
"This election is critical because it determines what direction we move in," he said. "It's always easier to spend other people's money, but we should all be able to agree that everything needs to be done in a fair and transparent manner and that most of the money collected for the system needs to be going to its core mission."
The 97th District includes all or parts of Oswego, Plainfield, Troy and Wheatland.
Want to get notified whenever we write about any of these organizations ?
Next time we write about any of these organizations, we'll email you a link to the story. You may edit your settings or unsubscribe at any time.
Sign-up for Alerts
Organizations in this Story
Friends of Mark Batinick • Illinois Representative Mark Batinick (R-97th)
More News