City of Joliet Environmental Commission met April 19.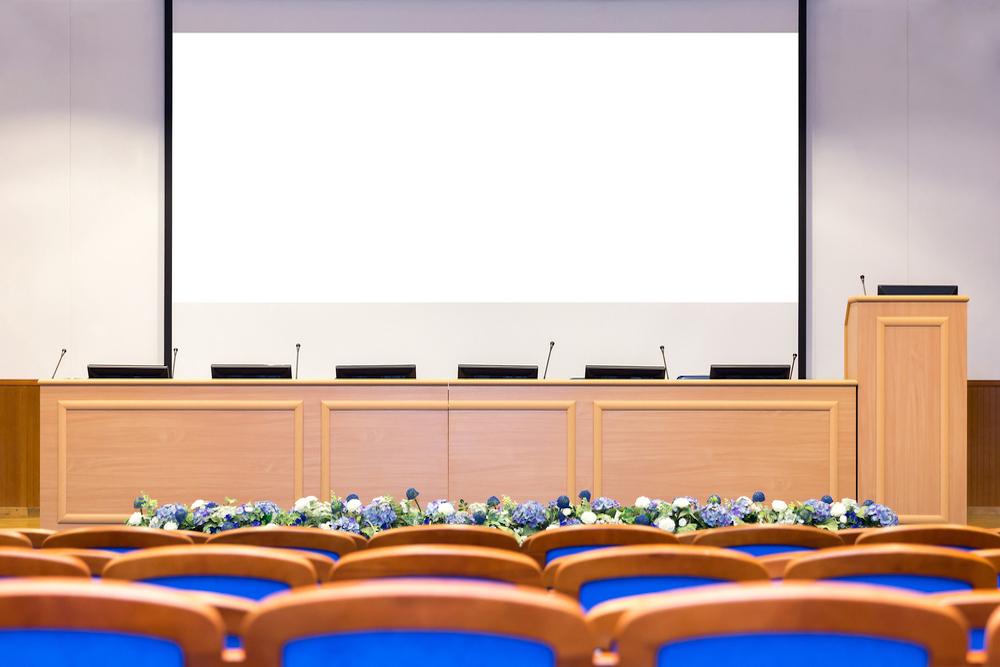 City of Joliet Environmental Commission met April 19.
Here is the minutes provided by the Commission:
1. Roll Call
Present: Mike Bily, Gary Davidson, Maria Rafac, Richard Rodriguez.
Absent: Sandy Gerrettie, Marc Kaufman, Jim Riggs.
Also Present: David A. Hales - City Manager, Allison Swisher - Interim Director of Public Utilities, Nick Gornick - WWTP Superintendent, Paul St. Aubyn and Mike Winegard - AeCom, and Citizens - Drew Duediskey, Joe Roth, Jim Eggen.
2. Approval Of Minutes
3. Citizens To Be Heard On Agenda Items
None at this time.
4. Presentation: City of Joliet Water System and Updated Information from the Illinois State Water Survey
Allison Swisher, Interim Director of Public Utilities, and Nick Gornick, Wastewater Plant Superintendent, spoke on the water system for City of Joliet. Allison asked each member to give a brief background and interest in the Commission.
Maria Anna Rafac – JJC – Professor and Sustainability Coordinator, more sustainable healthier communities for water Mike Biley – Local Businessman – Desire to see the community advance Rodriguez – Concerned Citizen – background in education; make good financial decisions Gary Davidson – Castle Law – Represent City of Joliet in various capacities, background in land use zoning as well as municipal law
Map provided to the Commission members showed the water plants and lift stations, 26 wells, 21 deep, and 5 shallow. The rest of the wells are deep wells and access the aquifer. They are drilled 1500 ft deep. We have a decentralized system. With any alternate supply we will have to overcome getting water from one side to the other and sustain pressure. Water comes out of the deep wells and into the treatment plants to remove radium and treat and then go into the distribution system. Maria asked about the Booster Stations. Nick stated there is one at Bi-Park that moves water from the East toward Larkin Avenue. The other two stations on Essington Road and Gael Drive pump water into two 2 million gallon storage and then pump out on an as needed basis. Richard asked how old the pipes are in the City of Joliet. Jim Eggen stated some are as old as 1882. Some pipes last longer in some places than others. Allison Swisher stated that we are currently replacing 2% of the system each year. Maria asked if we monitor for underground leakage. Allison stated we will be presenting this item to our Council in May. We can then present that at the next meeting of this Commission. We use ME Simpson for our leak detection. Allison handed out slides from the Illinois State Water Survey. This is a slimmed down version based on the 2014 Deep Aquifer study. The depletion was greater than they expected. Some of the wells on the East side of town and one on the West side of town are open to the Aquifer. Mt. Simon is the deepest and is not targeted to use for a water source. The Sandwich Fault run through Well 25D and 27D far west of Joliet, through Shorewood, and parts of Minooka. This fault is acting as a shelf and stopping recharge from the West. Some projections show we have water until 2040. Some projections shows that if growth booms as it did in early 2000's then we could run out of water in 5-7 years. Richard asked if we can further explore this should growth resume. We would not need to drill new wells at the current time. We have capacity in the current wells for some growth. Mike asked if nothing changes we expect 15-16 years, unless a well is drilled then we go down to 5-7. Nick stated it would need to be several wells to drop the years at that quick of a rate. CMAP population growth projection was originally based on the 2000's boom. The current rate of growth is slower than originally projected. We have a lot of Industry that also pulls from the same aquifer 1/3 for Industry and 2/3 for Public Supply. Joliet pulls 1/3 of the 2/3. The aquifer does not recharge from rain. The level off in the late 70's is from when many municipalities went to Lake Michigan water. This allowed the communities using this aquifer to not run out sooner.
5. Discussion: Status of Alternative Water Source RFQ
Allison Swisher discussed the Water Study RFQ. It was posted on the City Website and the paper. Notice of Intent to submit a proposal is due on 4/20/18. The actual proposals are due on 4/27/18. There will be a staff recommendation at the next meeting in May. There is a proposed joint meeting of the Environmental Commission and the Public Service Committee on June 5th. David Hales, City Manager, discussed having the joint meeting would be the best opportunity to discuss the recommendation. To keep consistency a combination of Staff Members for the interview process. Once we get to the top contender(s) we would like to have group participation. Gary asked about the Notice of Selection. Allison stated this would follow the interviews we would select the team we want to have. We would then develop the scope of work and the price for Phase I of the work. Between the 5/3 and 5/18 meetings only staff will be involved. Mr. Hales will be meeting with the Mayor and Council to further inform them of this typical procedure/schedule. Mike and Gary are fine with the typical procedure as long as the most educated people are making the decisions. Mr. Hales stated that at least a 5 member committee will be making the recommendation. There will be a further announcement of those chosen for the interview process.
6. Discussion: Water Conservation Ideas
Maria and Allison have come up with a list of ideas. COJ has an existing ordinance limiting water usage. In 2005 we had a supply issue during a drought spell. Since then, year round restrictions have been in place. To further strengthen the current ordinance a penalty may need to be added. There will be modifications to other Water and Sewer Ordinances this year. Nick stated we produce 19 million gallons a day. In the summer it could go as high as 30 million gallons. Typically it is 23-24 million gallons per day in summer. Many homes do not have dedicated irrigation meters and an accurate chart of who / how the water is used is hard to make. Mr. Hales suggested from previous experience agriculture was making up 90% of water use. Allison stated working on a chart would help with Public education. Showing the Public the proposed rates of changing water sources to what they currently pay impacts how they make changes of water consumption now. Mike asked if Water Conservation could be included in the RFQ for further discussions if a specific suggestion was followed what would be the benefit outcome. We currently have a two tiered billing system now. We offer a discount to Senior Citizens. Mike stated that there may be a suggestion a different rate tier for those with pools, more people, etc. Industry has a bit of a different rate but not much more than residential use. Maria stated incentives vs penalties. Orland Park has an interesting Conservation policy. Conservation is behavior change and that is tricky. City of Joliet needs to turn their website into a robust center of information. May be able to work with Lewis, JJC, and the County to get the City of Joliet Website updated and a good source of information. Mike Winegard, of AECOM, stated many systems are using tiered billing that increases for amount used. Maria asked Mike about grey water systems. Mike stated some communities are beginning to use it such as at golf courses. Other grey water ideas are to leave a 5 gallon bucket in the shower and then use that water to force flush a toilet. The less volume of water used lowers the amount earned by the provider sometimes then causing increased rates. Maria will champion a subcommittee on this section. Richard will join that subcommittee.
7. Discussion: Committee Purpose Statement
Allison went through the by-laws and wrote the Purpose Statement. This task was requested by Mr. Hales. This is an opportunity to give input given the changing times the Purpose of this Commission. Allison will email it as a word document to discuss at the next meeting. Mr. Hales stated the more opportunities that Commissions and Council can knowledge share the better.
8. Discussion: Meeting Date and Time
It was discussed we can move the meeting to the 2nd Wednesday of the month at 3:00 pm. This may start in June. Allison will send out a poll for the next meeting date.
9. New or Old Business, not for final action or recommendation
Subcommittee added for Water Conservation ideas
10. Public Comments
None at this time.
11. Adjournment
Motion to adjourn was made by Richard Rodriguez.
Motion seconded by Maria Rafac.
Motion carried by the following vote:
Ayes: Mike Bily, Gary Davidson, Maria Rafac, Richard Rodriguez
Nays: None.
http://joliet.granicus.com/MetaViewer.php?view_id=2&event_id=1574&meta_id=227005
Want to get notified whenever we write about
City of Joliet
?
Next time we write about City of Joliet, we'll email you a link to the story. You may edit your settings or unsubscribe at any time.
Sign-up for Alerts
Organizations in this Story
More News