Braidwood City Council met February 27.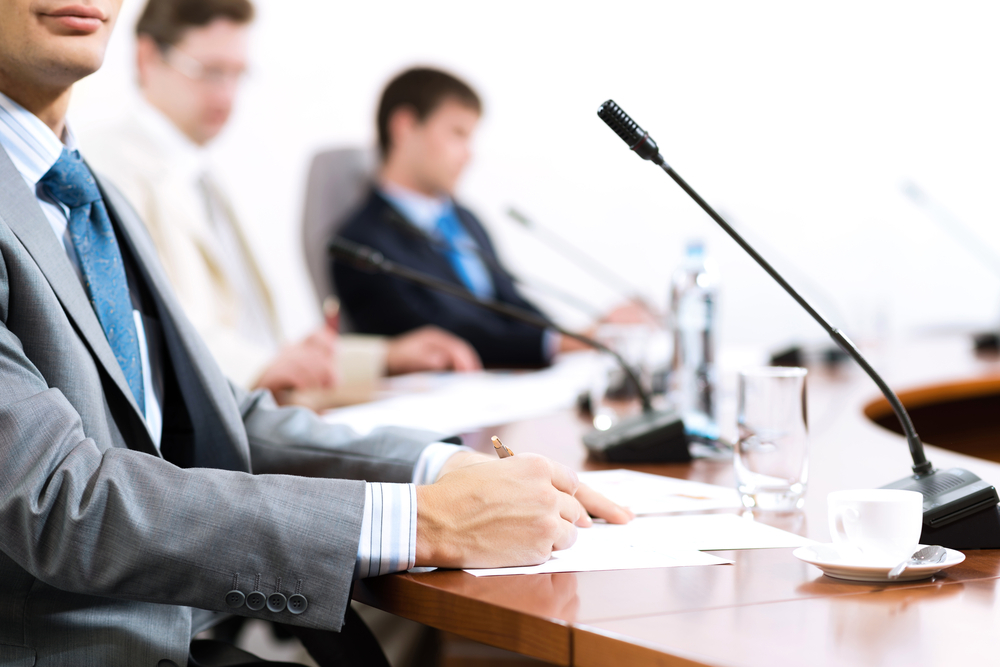 Braidwood City Council met Feb. 27.
Here is the minutes provided by the Council:
Call to Order
Mayor Vehrs called the meeting to order at 7:04pm.
Pledge of Allegiance
Mayor Vehrs asked Officer Joe LaCost to lead everyone in the Pledge of Allegiance.
Roll Call
Elected Officials present: Commissioner Hibler, Commissioner Hutton, Commissioner Smith, Commissioner Tessler and Mayor Vehrs.
Appointed officials present: City Attorney Kopman, City Clerk Sue Grygiel, City Administrator Don Labriola and Chief Nick Ficarello were present. City Engineer Todd Gereaux was absent.
Public Comment
Opened at 7:02pm.
Kent Lee, 155 N. Cook St. He said he saw in the paper that street department was going to do asphalt overlay instead of tar & chip. He questioned if his street, Cook St., is still going to be tar & chip. He asked if they were going to do the roads that were already tarred & chipped so we don't have those anymore. The Mayor mentioned that the Engineer was talking about some areas that we didn't get the Fog Seal on and we might do an overlay on them. The Mayor wasn't sure what roads that Comm. Smith and the Engineer were talking about. Comm. Smith said the contractor who did the tar & chip last year has guaranteed his work and is supposed to be back to finish. Kent Lee said the guarantee doesn't say put asphalt down. Comm. Smith said he better finish the roads, we have it in writing that he would complete them. Comm. Smith said we are going to redo Kennedy Rd., it will all be brand new and we're going to spend everything we can to do this road and do it right and make it look good. Kent mentioned the article about the TIF3 Funds going for a Hotel, wonderful idea. You're talking about $1.3 million versus the $6.5 million price tag, that's 20% the city's planning to spend to get a business here. That's a little ridiculous and a dangerous precedent. He said any other new business comes into town is going to ask where's my 20%. He feels the city should give them a break on some infrastructure versus the 20%.
Angie Hutton, 285 Mitchell St. She addressed the Agenda item regarding the Execution of PACE Bus Municipal Vehicle Program. She asked is it going to be voted on tonight? Is there going to be an open discussion on it tonight and vote next time? The Administrator spoke at this point and explained that they're going to present tonight what's been done so far with the process of being accepted into the PACE Bus program. Don said it's up to the city council if they want to make a motion on it tonight or not. Angie asked that when it goes to discussion is the public able to comment on? Comm. Tessler asked Angie what her concern was. She said she would just like to know how it's going to be put out there. Is it going to be just for medical, is it for shopping; is it a group of people that want to go somewhere? What is it for? The Mayor said this should all be explained in the presentation tonight. Is there a cost for people to ride it? Are you going to allow anyone under the age of 18? She was told the other day that the drivers would be going for training. How much liability are they under, the city under? The Mayor said all this would be under PACE's Guidelines. She asked is the insurance going to be $750-$850 more than now? She then asked is PACE going to be back there with some insurance in case something happens.
Closed at 7:09pm.
Approval of Minutes
Comm. Smith made a motion to approve the Regular Meeting Minutes of February 13, 2018, seconded by Comm. Hutton. Motion approved 5 ayes, 0 nays (Smith, Hutton, Hibler, Tessler & Mayor Vehrs).
REPORTS BY CITY OFFICIALS
Mayor
Mayor Vehrs advised everyone that the City of Braidwood and Waste Management are having a City Wide Cleanup Day on Monday, April 16th. This is the second year we're doing this Cleanup for the residents of Braidwood with Waste Management. Put out white items, large appliances, tires, etc., they will take everything that's out there by the curb.
Administrator
Don addressed the Agenda with a Resolution about our upcoming Audit. Don asked to defer this Agenda item under Comm. Hibler. The attorney advised that it could be addressed at this time.
Comm. Hibler made a motion to approve Resolution 18-05, Authorizing the Execution of the Engagement Letter with Sikich LLC to perform our Auditing and Financial Review Service, seconded by Comm. Tessler. Motion approved 5 ayes, 0 nays (Hibler, Tessler, Hutton, Smith & Mayor Vehrs). Comm. Hutton then asked are we going to have discussion on this. Don said it's been voted on. Comm. Hutton's concern was that last year we paid Mack & Associates $18,000 and this firm's going to be $31,000 plus two other contingencies in there. Don then said he thought it said up to $31,000. Comm. Hutton said he feels we're spending a lot of money. Don advised everyone that a professional municipal accountant has been hired to look at our previous Audits and she has found numerous errors, some critical, in the last several years under Mack doing the Audit. Don explained that some assets were missed and reflects poorly on our past Audits and we are still looking at them. Comm. Hibler was the one who felt we needed a change and followed up and decided to go with Sikich. Comm. Hutton feels we're spending almost twice the money to get the same result. Comm. Hibler disagreed with the spending twice the money because Mack & Associates initial fee was $19,000 plus other fees for everything that they did. She said we spent more than the $19,000. Atty. Kopman said one of the guidelines out there is that you change Auditors every 3-4 years to get a new set of eyes so things don't become stale. He also commented that Sikich has done work for the city before and it's good practice to make a change every 3-4 yrs. Comm. Hibler feels it will be worth the additional cost for the city.
Don advised that on the back table there are copies of the Water Bill-Past Due Collection Procedures which we have talked about at length lately. At the Mayor's direction we've gone through our Collection Ordinances and condensed them down to this policy. These are ordinances that have been in place for a while. We will be enforcing this policy to collect overdue water bills starting immediately. Anyone with specific questions please call the office and ask for the Administrator, Carol or Laurie.
Now we're up to the PACE Bus portion. The city in the last year or so has instituted a Ride Program for our residents in need. We have been using various vehicles in our fleet to provide rides, free of charge for those that need to go to Doctors, Therapy, Dialysis, etc. We found out that PACE has a program in particular, where they'll provide a vehicle with a wheelchair lift that we don't have now. The cost of the vehicle after our Application is approved, is $100 per month. This $100 includes all the maintenance and the city would pay for the driver and the gas. If we do the maintenance ourselves they will reimburse us for that. We have gone through an extensive application process with PACE. Sarah Nalley has been working on this application process for many months now. At this point Sarah presented an outline of the PACE Bus Program and explained how she's gone through the application process. The administrative people will have to go for training, the drivers have to go through training, have to have DOT approved physicals, drug testing and background checks Don advised that this program is very extensive and
not everyone gets accepted. Once the city council agrees to move forward we have to give PACE a $1,000 deposit which they hold. Our Insurance coverage with IMIC under this program will increase our premium to $750 per year. If in the future we would want to expand to another vehicle it would be an additional $100 per month. Don said there have been a lot of meetings internally with PACE, Mayor's been in attendance as well as our local press, so we are doing everything the right way and going through their process of application. PACE has been very helpful through the process. The attorney has reviewed the Agreement and said it's pretty straight forward.
Comm. Tessler made a motion to adopt Resolution 18-06 Authorizing Execution of PACE Bus Municipal Vehicle Program, seconded by Comm. Hibler. Motion approved 5 ayes, 0 nays (Tessler, Hibler, Hutton, Smith & Mayor Vehrs).
City Clerk
Nothing to Report.
Engineer
Atty. Kopman said the Engineer reached out to him to address his Agenda item as he couldn't make it tonight. The Engineer is looking for approval from the council by a motion to put together Bid Specifications for the infrastructure improvements at the Townes of Braidwood. There's interest from several developers on various lots that are available and owned by the city but they cannot move forward without the infrastructure or improvements being made. So the Engineer was looking for a motion or consideration from the council if they want him to move forward with the Bid Specifications for the Townes of Braidwood. The Mayor said that on West Cermak the storm sewer is short and we need to extend some water mains and the cost is about $81,000 worth of work. There is a gentlemen that is closing on two lots in Townes and is interested in purchasing eight more if the infrastructure gets done. So a sale of ten lots he wants to purchase. Also Redwing Drive isn't completed out there and we have this developer mentioned previously along with another developer looking to purchase some lots there. The Mayor said when he first took office the project in Townes of Braidwood came to $392,000 and with the Engineer reconfiguring this project now comes to around $261,000. Mayor believes at this time it's beneficial for city to go ahead and finish this project out and get the lots sold at $14,500 instead of them sitting there. Opening this street will help the residents in Townes, they'll no longer have one way in and one way out.
Comm. Smith made a motion to have Engineer put together Bid Specifications for infrastructure and improvements in Townes of Braidwood that's in the TIF3 District, seconded by Comm. Tessler. Motion approved 5 ayes, 0 nays (Smith, Tessler, Hutton, Hibler & Mayor Vehrs).
City Attorney
Nothing to Report.
REPORTS BY CITY COMMISSIONERS
Accounts & Finances
Comm. Hibler made a motion to pay the total bills due on our Check Register in the amount of $146,918.12, seconded by Comm. Smith. Motion approved with 5 ayes, 0 nays (Smith, Hutton, Tessler, Hibler & Mayor Vehrs).
Comm. Hibler made a motion to pay the Payroll Expenses due in the amount of $104,290.67, seconded by Comm. Smith. Motion approved 5 ayes, 0 nays (Hutton, Tessler, Smith, Hibler & Mayor Vehrs).
Streets & Public Improvements
Comm. Smith said he always has someone stopping by his home ready to tear him apart. The last person that stopped, Fay said he did his best to hold it together and got a laugh out of this one. Guy told Fay that he lives on Kennedy Rd. and yelling at him telling him he needs to do something to this road. Fay said he told him I'm not going to do anything with that road. Then told the guy he's going to get a new road, Kennedy Rd. is being replaced with a whole new road. The guy told Fay I can't say no more.
Public Property
Comm. Hutton read the Plant Crew Report, more work done on Well #5, took second set of water samples, installed a new ground in Well #5. With the thaw we had, melting of the snow and the rain we had almost pushed the plant to its limit at 5 million gallons a day and it took about three days to get back to normal. So we do have some lines out in the system and we need to find them to start fixing them. Gave Outside Crew Report, 28 meter repairs, had 9 shut offs, help the Street Dept. with snow removal.
Public Health & Safety
Comm. Tessler advised he had no stats, their database has been down for about a day. The commissioner then moved to his Agenda items.
Comm. Tessler made a motion to appoint Joe LaCost to Permanent Full Time Police Officer, gave some background on Joe. With the passing of Officer Gatto we are in need of Full Time Officers, he's our K9 Officer, as always been there if needed and recently passed the Test for Lateral Hire, seconded by Comm. Hutton. Motion approved 5ayes, 0 nays (Tessler, Hutton, Hibler, Smith & Mayor Vehrs). The City Clerk then swore Joe LaCost in as a Full Time Police Officer.
Comm. Tessler made a motion to accept Resignation of Part Time Officer Joel Marchio, seconded by Comm. Hutton. Motion approved 5 ayes, 0 nays (Tessler, Hutton, Hibler, Smith & Mayor Vehrs).
Comm. Tessler made a motion to accept Resignation of Part Time Officer Robert Coleman, seconded by Comm. Hutton. Motion approved 5 ayes, 0 nays (Tessler, Hutton, Hibler, Smith & Mayor Vehrs).
Planning & Zoning
No Report.
Closed Session
No request for Closed Session.
Old Business
Comm. Tessler addressed the task of recovering our water fees and asked Administrator if he is hitting obstacles, are you needing more assistance? He said he knows it's a touchy subject when you have to collect the money but the city needs to pay their bills. Don was glad the commissioner brought this up. Don thanked Comm. Tessler and the Chief for making the Code Enforcement Officers available to help us with the shut off notices which is a big help. Right now Carol and Laurie are working on this but right now I can't give you a good answer to your questions for probably another couple of weeks. This task came on him all of a sudden and dealing with it the best as he can. Attorney Kopman has been a tremendous help with going through the Ordinances. We're going to get there, just need time to develop the right plan. We have a start at a good plan in place and going to reduce the total amount, last week we collected around $5,000. The reality is there are going to be some shutoff's for people that haven't paid their bills.
Comm. Tessler questioned that we met with Mrs. Barrow correct and Don said that's correct. He also asked that are we going to remedy that situation as well? Don replied that a remedy was offered. Comm. Hutton said she was sent a Certified Letter after the Hearing last week and found out she did have a leak and did put up a fence after moving in. Comm. Hutton said collecting water bills is not my duty. I've helped for about 4 years and tried to get delinquent list down but hit a brick wall. People promised they're going to come in and pay and they don't show and said he's had it. Comm. Hutton said he called the Mayor back in January and told him he was done and no longer collecting water bills, not his job! We have given Mrs. Barrow the same remedy as we have done with others in the past, deducting some of the sewer bill and a little bit of the water-trying to average out a 3 month balance. We are still waiting for the Certification to come back from the post office. A policy is going to be put in place so that when the Meter Reader goes out and can't read the meter they're to report to us that if there is a problem with the meter they will be writing up a Work Order and a city employee will be sent there. We are going to eliminate these estimated bills, it's such a problem.
New Business
Nothing to Report.
Adjournment
Comm. Tessler made motion to adjourn the Regular Meeting at 7:53pm, seconded by Comm. Smith. Motion approved with 5 ayes, 0 nays (Tessler, Smith, Hutton, Hibler & Mayor Vehrs).
http://braidwood.us/government/
Want to get notified whenever we write about
Braidwood City Council
?
Next time we write about Braidwood City Council, we'll email you a link to the story. You may edit your settings or unsubscribe at any time.
Sign-up for Alerts
Organizations in this Story
More News