Will County Republican Caucus Committee met February 15.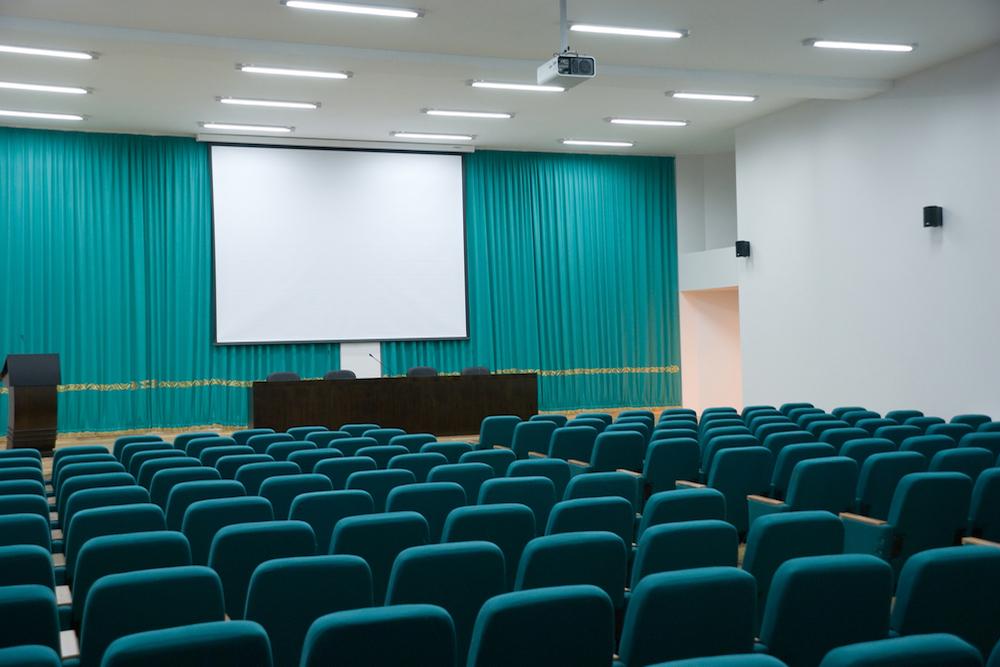 Will County Republican Caucus Committee met Feb. 15.
Here is the minutes provided by the Committee:
I. CALL TO ORDER / ROLL CALL
Majority Leader Charles E. Maher called the meeting to order at 8:50 AM
Attendee Name Title Status
Charles E. Maher Majority Leader Present
Mike Fricilone Majority Whip Present
Jim Moustis County Board Speaker Present
Steve Balich Member Present
Darren Bennefield Member Present
Gloria Dollinger Member Present
Gretchen Fritz Member Absent
Donald Gould Member Present
Suzanne Hart Member Present
Tim Kraulidis Member Late
Debbie Militello Member Present
Judy Ogalla Member Absent
Annette Parker Member Present
Cory Singer Member Absent
Ray Tuminello Member Present
Tom Weigel Member Present
Present from State's Attorney's Office: M. Tatroe.
II. PLEDGE OF ALLEGIANCE TO THE FLAG
Mr. Bob Schillerstrom led the Pledge of Allegiance to the Flag.
III. APPROVAL OF MINUTES
1. WC Republican Caucus - Special Meeting - Jan 16, 2018 11:15 AM
RESULT: APPROVED [UNANIMOUS]
MOVER: Darren Bennefield, Member
SECONDER: Mike Fricilone, Majority Whip
AYES: Maher, Fricilone, Moustis, Balich, Bennefield, Dollinger, Gould, Hart, Militello, Parker, Tuminello, Weigel
ABSENT: Fritz, Kraulidis, Ogalla, Singer
2. WC Republican Caucus - Regular Meeting - Jan 18, 2018 8:45 AM
RESULT: APPROVED [UNANIMOUS]
MOVER: Steve Balich, Member
SECONDER: Darren Bennefield, Member
AYES: Maher, Fricilone, Moustis, Balich, Bennefield, Dollinger, Gould, Hart, Militello, Parker, Tuminello, Weigel
ABSENT: Fritz, Kraulidis, Ogalla, Singer
IV. OLD BUSINESS
V. NEW BUSINESS
Mr. Maher introduced Mr. Bob Schillerstrom from the Illinois Toll Authority and caucus members introduced themselves.
Mr. Moustis stated Mr. Schillerstrom has always been a good Will County supporter. When he was appointed, he called and asked "what can I do for Will County?".
Mr. Schillerstrom stated I look forward to working with you. We recognize there are issues in Will County, we have worked well with you in the past, and I think working together we can build a coalition and solve some of the problems. I-80 is a big issue for you, the state and the region and we look forward to the opportunity to continue our work with you to solve the problems.
Mr. Moustis stated when we look at the resources for transportation and road infrastructure, three are not a lot of options. The Toll Authority is one viable option. Can you explain how the dynamics are changing and the conversations between IDOT and the Toll Authority? The new transportation bill from DC is talking about tolling and they never use to talk about that.
Mr. Schillerstrom stated the Toll Authority provides a good service for our customers. You no longer have to wait in line to pay and we make payment as easy as possible. We try to have the safest road, if you have an accident, we respond in half the time. We want to get people from point A to point B safely. Options for transportation investments are fading. There are no income streams to provide bonding opportunities. Springfield and DC do not have money for projects. We have to look at other ways of doing things. Technology has made it such that we can be very fair with tolling and it is a user fee. If you use the toll road, you pay for it. If you don't want to pay, don't use it. It is the fairest way to build transportation in the future and it is probably the way it will be done. I meet with IDOT monthly to solve problems. Meeting today is the right thing to do for the people we represent and I am confident we will come up with a solution.
Mr. Maher stated in Florida they have tollways that run alongside a freeway. Have you discusse that here?
Mr. Schillerstrom replied we are open to options and interested in having discussions to come up with solutions.
Mr. Moustis asked have you been able to digest the new transportation bill in relation to how it may affect tollways? Have you been able to look at the impact?
Mr. Schillerstrom answered I have not looked at it detail; I have talked to members of the administration and tolling will be a big part of the bill. Everyone thought it would be P3 and that is not as forcefully advocated for.
Mr. Balich stated I read about a city planning to build a tollway for trucks only. Has that been discussed?
Mr. Schillerstrom answered there has been talk about, and certainly with I-80 it is something that should be discussed. Truck and cars don't always mix. The trucks are usually through vehicles where the cars are getting on and off. The cost to build a road for trucks is dramatically more than a road for a car.
1. Discussion of County Board Agenda
Land Use & Development Committee: Mr. Weigel reviewed the zoning cases.
Finance Committee: Mr. Fricilone reviewed the Resolutions.
Public Works & Transportation Committee: Mr. Gould reviewed the Resolutions.
Mr. Ronaldson reviewed the Resolution for the Oxcart Permit System and advantages to DOT.
Mr. Maher asked will this system keep them off the roads they should not be on?
Mr. Ronaldson replied we are working with Oxcart to put disclaimers on the permits. The system is database driven, you can add information at any time. It has a lot of growth potential.
Mr. Moustis asked is there a way to work with the Township Road Commissions to see if they have dedicated truck roads and you could pass the information to the trucking industry? What can we do through Oxcart for the highway commissioners?
Mr. Ronaldson stated Oxcart is only for overweight permit for their roads. Then when a carrier does their routes, each permit will pop up and it is a one-stop shop. I have discussed this with the Road Commissioners at our monthly meeting. Some trucks use those roads as an alternative, they have reasons to avoid certain roads.
Mr. Moustis stated in my area a majority of St. Francis Road has been incorporated into the municipality; part is on the Frankfort Township system, we try to push them onto 191st Street or Route 30.
Mr. Ronaldson stated we will be working with them in the near future to find the best routes.
Mr. Weigel stated I have a resident here from New Lenox who would like to talk about the fee increases. Why are the fees being raised?
Mr. Ronaldson answered the county has not raised their fees for 16 years. The wear and tear on the roads has increased greatly and during this time the weight limits were increased, with no increase in revenue to repair the roads. The largest damage to roads is overweight. A typical permit is $20 and it is going $50 on a single trip. Our fees are very comparable and lower than our counterparts.
Mr. Gould stated DuPage County is currently $50, Joliet, Rockdale and Romeoville are $75 and Wheatland Township is $100; at $50 we are lower than the municipalities.
Mr. Mark Nichols of Nichols Crane Company stated for the 25 years I have been in business, I have seen steady increases in fees. We use county roads to get to our state permits, this will be a 400% increase on our permit costs. Our current permits are $63, going to $250. Oxcart will do your billing, you will have to review and approve the permits. What is the gain of using Oxcart? Will you have a reduction in the workforce? If not, what is the gain?
Mr. Ronaldson replied no. It allows us more time to focus on where the trucks are going.
Mr. Nichols stated the only way we can get to the state routes is on the county roads. We travel only a few blocks to get to Route 52 and now we are going to be charged $250 every time we move a crane.
Mr. Maher asked what fees are being added on top of the $50?
Mr. Nichols stated that number is not the county's, it is overall. To us this is a 300% to 400% increase. Last year we paid $17,000 in property taxes for the building and nearly $20,000 in permit fees. It will now increase to $100,000 or more. Our equipment is heavier, but the weight is spread out and the tires are bigger so there is not as much impact to the road surfaces. Businesses are coming to Will County because your fees and taxes are not ridiculous. If you continue to do this, you will become like other communities with high fees. We are one of the companies that do work around here, but it you push us out of here, what good does it do anybody. We have to make a profit in order to stay in business. This is a hidden tax. I cannot absorb $100,000 in fees; I will have to start looking at other places to go. We have to use your roads. This is a penalty on us. If we are doing damage to your roads, show us. We need safe passage to the state routes, which are the life blood of our business. I ask you to either stagger the fee increase or table it until we can talk about the impacts on the businesses. Oxcart looks like a good program because it is easy, but they don't explain the impact to the local contractors or companies.
Mr. Maher asked how much of the $50 fee goes to the county?
Mr. Ronaldson replied the $50 belongs to the county. Above that there is a $5 fee to Oxcart, it decreases as you go higher. Currently, the round trip is $20, the same as a single trip. Everyone else is higher. His increase is, because he gets a lot of round trips. He used to get a round trip for $20. If you look at the chart, everyone has a higher round trip fee than the single trip fee.
Mr. Maher asked why are we not staggering the increase?
Mr. Ronaldson stated we met with a couple of the trucking associations. They agreed they don't like increases, but do understand why and we are comparable to the surround communities. They had no pushback.
Mr. Gould stated our highway department did not want to be the highest, they wanted to stay in the middle of pack.
Mr. Nichols stated this will be a $100,000 increase to my business.
Mr. Ronaldson stated he is a unique situation as he has the heavier load in the back end.
Mr. Fricilone stated we have not increased our fees in 16 years. Have you increased your fees to your customers over that 16 year period?
Mr. Nichols replied it has gone up, but not 400%.
Mr. Fricilone stated our fees have not. We should have raised the fees four or five years ago. This is why it is important for us to look at and monitor all of our fees annually.
Mr. Ronaldson stated DuPage County is looking at Oxcart and also their fees. If approved, our $50 fee matches their current fee.
Mr. Nichols asked do your fees mirror the state?
Mr. Ronaldson answered the state has a totally different way of assessing.
Mr. Moustis suggested looking at a special permit when it is less than a mile.
Mr. Ronaldson replied his route actually goes Route 52 to Laraway to Gouger.
Mr. Moustis stated if he agrees to stay on the state route, maybe we can work something out. If you are on our system less than one mile maybe we can have a discussion. There would still be a permit, it would be less.
Mr. Gould clarified you are saying if he goes Cherry Hill Road to Route 52 and he stays on Route 52; as opposed to Laraway to Gouger and over.
Mr. Balich stated we need to cover our fees. I don't want to collect money because DuPage County does, I want it to be because we need to collect it.
Mr. Ronaldson stated road improvement costs are very high, no permit fee will pay for road improvements.
Mr. Balich stated there are other sources available for the roads. I don't think the fees should cover everything.
Mr. Gould stated these fees are not set for some specific business or industry, they are set for permits in general. If he has a specific set of circumstances, then I think the Committee can do that. I don't think the Committee should focus on specific businesses. Mr. Moustis is talking about mileage, then the Committee should do that. This is not directed at Mr. Nichols company, this is generally what a county charges for a permit.
Mr. Moustis stated if they stay on the state system, we could look at a different fee structure for a short period of time on our roads to get to the state routes. The permit fee would be different if they were going less than one mile. The trucking industry was brought in and they had no big objection. Representatives in the trucking industry, say they pass the fees on to the customers.
Judicial Committee: No discussion.
Public Health & Safety: No discussion.
Legislative & Policy Committee: Mrs. Hart reviewed the Resolution.
Mr. Bennefield asked when will we have a copy?
Mrs. Adams stated it should be available within a couple of weeks after it is approved. You will get a copy.
Capital Improvements Committee: No discussion.
Executive Committee: No discussion.
VI. OTHER NEW BUSINESS
VII. PUBLIC COMMENT
VIII. CHAIRMAN'S REPORT / ANNOUNCEMENTS
IX. EXECUTIVE SESSION
X. ADJOURNMENT
1. Motion to Adjourn at 9:31 AM
RESULT: APPROVED [UNANIMOUS] MOVER: Jim Moustis, County Board Speaker
SECONDER: Tom Weigel, Member
AYES: Maher, Fricilone, Moustis, Balich, Bennefield, Dollinger, Gould, Hart, Kraulidis, Militello, Parker, Tuminello, Weigel
ABSENT: Fritz, Ogalla, Singer
https://willcountyil.iqm2.com/Citizens/FileOpen.aspx?Type=15&ID=2922&Inline=True
Want to get notified whenever we write about
Will County
?
Next time we write about Will County, we'll email you a link to the story. You may edit your settings or unsubscribe at any time.
Sign-up for Alerts
Organizations in this Story
More News