Straub: Democrats continuing to embrace Silverstein despite 'misdeeds'
Mickey Straub points to leaders of the Democratic Victory Fund moving to contribute more than $55,000 to the re-election campaign of state Sen. Ira Silverstein (D-Chicago) as a clear illustration of the way party leaders operate as opposed to Republicans.
"Republican Party leaders tend to bash and move away from politicians who are accused of the kinds of misdeeds Silverstein has faced, while Dems continue to embrace and support them," he told the Will County Gazette.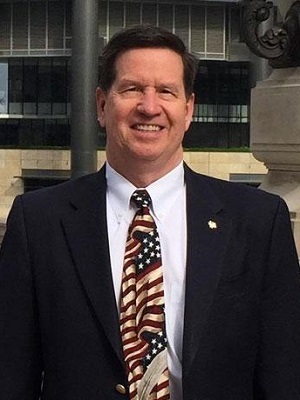 Village of Burr Ridge Mayor Mickey Straub
The organization's decision to support Silverstein comes as he continues to be dogged by allegations of sexual harassment.
Allegation by longtime local activist Denise Rotheimer became public in October. At the time, the legislative inspector general post that handles such investigation had been vacant for nearly three years, during which time 27 allegations of harassment reportedly went uninvestigated.
Since then, Julie Porter has been named to the post. She recently concluded that Silverstein did not commit sexual harassment but did violate the section of the Illinois Governmental Ethics Act known as the legislative code of conduct. She recommended that he receive counseling from the Senate's ethics officer.
What some have considered a slap on the wrist is apparently enough to put Silverstein back in the good graces of some party leaders.
"That's the history of Illinois Democrats and voters need to remind themselves of that," said Straub, running for the seat held by House Minority Leader Jim Durkin (R-Western Springs) in the 82nd District, said. "I'm not at all shocked by it, that's just the way it's always been."
Straub said the time for change in Springfield is now, and he sees himself being at the heart of the revolution.
"Our message has really taken off, and we want to end the campaign the same way we've been doing things all along," he said. "We plan to continue going door to door, staging meet and greets and interacting with as many voters as we can."
In recent times, Straub said there has been an uptick in the number of voters calling his office asking for yards signs and bumper stickers touting his candidacy.
"I met a man at a Starbucks recently who told me to stay strong and keep at it because he believes in what we stand for," Straub said. "It's things like that that keep motivated."
The 82nd District includes Darien, Homer Glen, Lemont and Willowbrook.
Want to get notified whenever we write about
Senate Democratic Victory Fund
?
Next time we write about Senate Democratic Victory Fund, we'll email you a link to the story. You may edit your settings or unsubscribe at any time.
Sign-up for Alerts
Organizations in this Story
Senate Democratic Victory Fund
More News