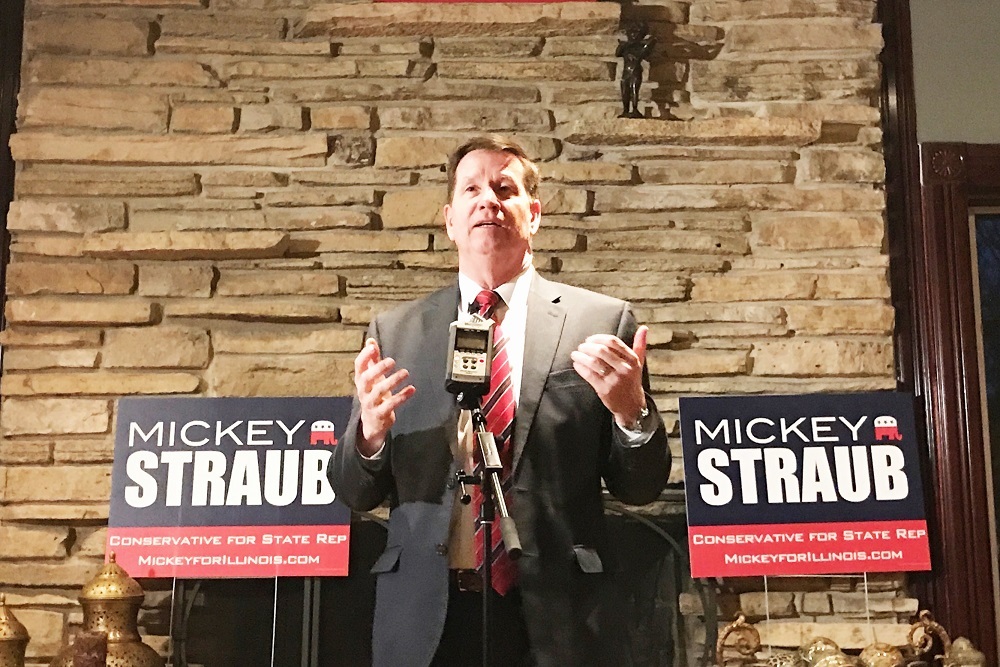 Mickey Straub thinks the fact that the staffs of two powerful Illinois politicians are now ensnared in the same "massive contract" controversy indicates just how dysfunctional things have become in Springfield.
Staffers from Rep. Jim Durkin (R-Western Springs) and Gov. Bruce Rauner offices are now being forced to answer questions about their neglecting to share news with superiors about their associations with lobbyists representing firms vying for the state's lottery contract.
"Too many things are going on behind the scene you never hear about," Straub told the Will County Gazette. "I don't know if you can always question their honesty, but you can definitely question the decision making of too many of the people who are supposed to be our state leaders."
In the case of Durkin's office, several media outlets recently reported staffer Michael Mahoney failed to disclose his friendship with a lobbyist representing a potential lottery game partner he was at least partially responsible for vetting.
"With Durkin, I don't know if he always has the best interest of his constituents in mind," Straub, a Burr Rdge Republican who is running against Durkin in the 82nd District. "You need to always be asking 'what's best for the state,' that's my mantra going to Springfield. Too many of our leaders think the first thing they should worry about is keeping their jobs when it should be representing and looking out for the people of Illinois."
The controversy in Rauner's office centers on that same deal and reports that a top Rauner staffer also neglected to inform other officials that she too had prior dealings with lobbyists for a firm competing for the lottery contract.
The Chicago Tribune has reported the lack of disclosure resulted in the state's top contract officer once suspending a deal with British lottery firm Camelot worth upwards of $2 billion.
An outside law review also recently concluded that the lottery's second-in-command, Jayme Odom, got her job through Nancy Kimme, a longtime Republican staffer who later became a lobbyist for Camelot.
"With Rauner, it may all be about a lack of experience, but he and Durkin are both part of the same good ole club," Straub said. "And Rauner does make decisions based on his self-interests, like with HB40 and Sanctuary City."
In the end, Straub said he thinks there are two primary reasons for the rut Illinois now finds itself mired in.
"Unchecked power can often lead to corruption and (House Speaker Mike) Madigan (D-Chicago) has been in power for too long with no accountability," he said. "It's like the broken-window theory, bad behavior left unchecked will spread. That's what's happening in Springfield. We need to bring respect and integrity back to state government. Truth needs to be protected in Springfield."
Straub, mayor of Burr Ridge, said when he now crisscrosses his district talking to voters many of them no longer speak of the state in the same glowing terms they once did.
"When I walk the streets, people are no longer proud of Illinois like they once were," he said. "We will bring respect back to the state."