Batinick: Chicago gets cake, rest of state eats crumbs of school funding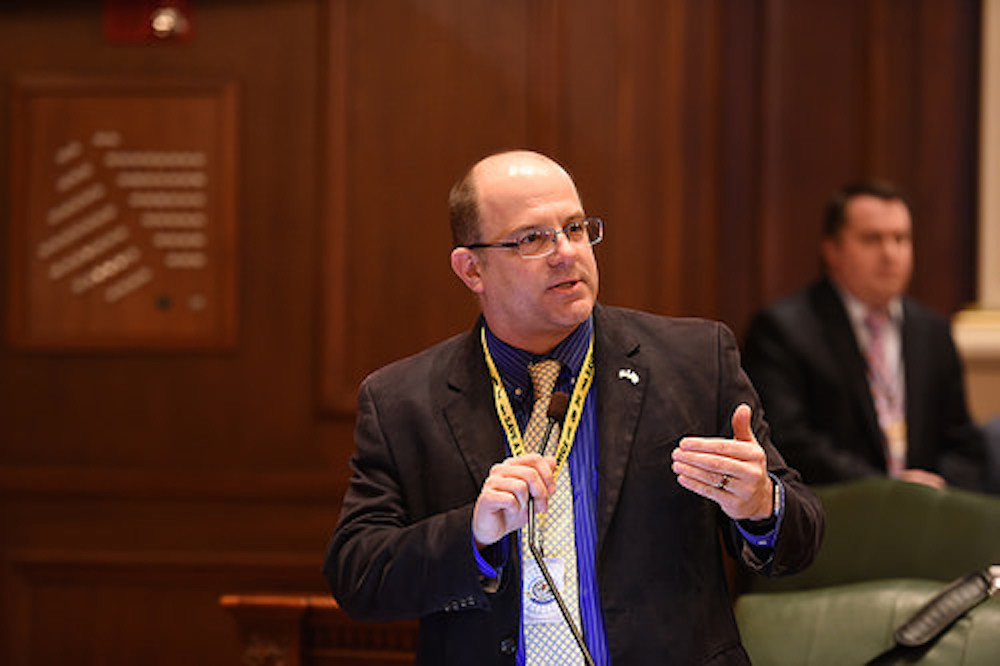 Rep. Mark Batinick (R-Plainfield)
For a state K-12 school funding measure, Senate Bill 1 was so unfair in its original form that a kindergarten student could have done the math, Rep. Mark Batinick (R-Plainfield) suggested recently on "Illinois Rising."
"Anybody who reads the bills and sees the way the money flows and just communicates that to their constituents should understand that this is a raw deal for the rest of the state," Batinick said. "Frankly, even the people who represent Chicago should realize that this is a raw deal for the state. This isn't the way the state or education should be run. It's a bad bill, the way it's constructed. I expect almost of all, if not every single Republican to (vote) 'no' on any veto override."
SB1 faced a contentious road to Gov. Bruce Rauner's desk. Passed at the end of May, it sat in the Senate until July 31, when Senate President John Cullerton (D-Chicago) finally sent it to Rauner. In between, Rauner called for a special session to get lawmakers back to Springfield to work on the bill. The extra session was the second Rauner called this summer, with the first focused on the state's budget and spending plan.
Much to Rauner and Republican legislators' chagrin, no progress was made on SB1, and when it landed on his desk, it contained last-minute additions that he saw as unfairly favorable to Chicago schools. He used an amendatory veto to strip those extras on Aug. 1 and sent it back to legislators. If the amended bill is not approved or the veto overidden by the end of the month, the bill dies.
Batinick was among the lawmakers who vehemently opposed the Chicago additions.
"When you break it down, there are five or six ways that Chicago scams their way into a lot more money," Batinick said. "It's like a five- or six-layer cake scam, and they're eating this big cake, and the rest of the state (is) supposed to be happy with the crumbs that are going to be left on the plate for them. It's wrong. Anybody that actually looks at SB1 and looks at all the things Chicago did to tilt the extra money their way should not be voting for this bill."
For his part, Batinick said he is not opposed to a new funding formula, as long as it's fair.
"I'm a firm a believer in access to quality education for all students, and the way this bill was written in the 11th hour really doesn't do justice to the people that deserve the extra funding and need it," he said. "It really pushes the vast majority of the money to Chicago Public Schools. It's wrong in so many way."
Want to get notified whenever we write about
Illinois Representative Mark Batinick (R-97th)
?
Next time we write about Illinois Representative Mark Batinick (R-97th), we'll email you a link to the story. You may edit your settings or unsubscribe at any time.
Sign-up for Alerts
Organizations in this Story
Illinois Representative Mark Batinick (R-97th)
More News