Batinick says Andersson made tough choice, paid the price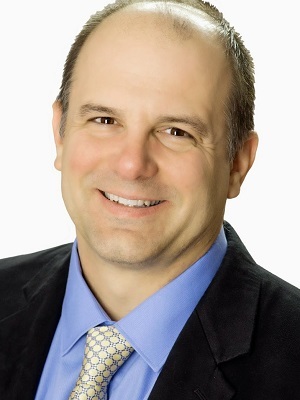 Rep. Mark Batinick (R-Plainfield)
Rep. Mark Batinick (R-Plainfield) expressed disappointment but not surprise after hearing that Rep. Steven Andersson (R-Geneva) was asked to step down as House GOP floor leader.
"I thought that Steve did a good job as floor leader, but being a floor leader doesn't allow you to be as independent as maybe you would like because you have to represent the entire caucus," Batinick told the Will County Gazette. "In light of the recent votes to override the governor and due to what the majority of the caucus wanted, it's not a huge surprise that this happened. Disappointing but not a huge surprise."
The announcement was made with little flourish as House Minority Leader Jim Durkin (R-Western Springs) issued a memo in which he asked Andersson to step down.
"Following the conclusion of the spring and early summer legislative session, I decided that it would be in the best interest of the Republican caucus to go in a new direction with the position of our floor leader," Durkin said. "This afternoon, I asked Rep. Andersson to step down from the position."
Andersson agreed.
The move came after a contentious vote in the House on July 6 to override Gov. Bruce Rauner's vetoes on a package of bills that provide Illinois with its first full budget in two years. Many Republicans vehemently opposed the overrides because the package included a 32 percent tax increase and lacks true reform.
Andersson was one of 10 Republicans to break rank and vote for the overrides.
Batinick said it was certainly a hard but costly decision for Andersson.
"I think on most items, he did represent the caucus well, but this was just one big important item where he wanted to go in a different direction," Batinick said. "That's fine, and everybody ultimately is accountable for the 110,000 people they represent. Steve chose to represent those 110,000 people the way he saw fit, and that's a tough position to be in as floor leader. You're trying to represent the wishes of your caucus and represent what you think is best for your district. He chose what he thought was best for his district, and I voted differently, obviously, but ultimately it was his choice. It's not surprising that Jim would choose a different direction."
Durkin said the caucus will make an announcement soon on Andersson's replacement. Batinick, who said he was not aware of any decision, offered a suggestion.
"I think it's a really hard position for one person to do," Batinick said. "We might be best served by actually dividing that role up by either committee chairmen or three of four people that take on certain different types of topics. It's hard for somebody to always be 100 percent in step with the entire caucus, so it might be best not to have one floor leader but maybe a team of floor leaders."
Andersson was floor leader for only six months. He has represented the 65th District, which covers southern McHenry and northwestern Kane counties, since January 2015.
Want to get notified whenever we write about
Illinois Representative Mark Batinick (R-97th)
?
Next time we write about Illinois Representative Mark Batinick (R-97th), we'll email you a link to the story. You may edit your settings or unsubscribe at any time.
Sign-up for Alerts
Organizations in this Story
Illinois Representative Mark Batinick (R-97th)
More News