Washington City Council acknowledge being named Tree City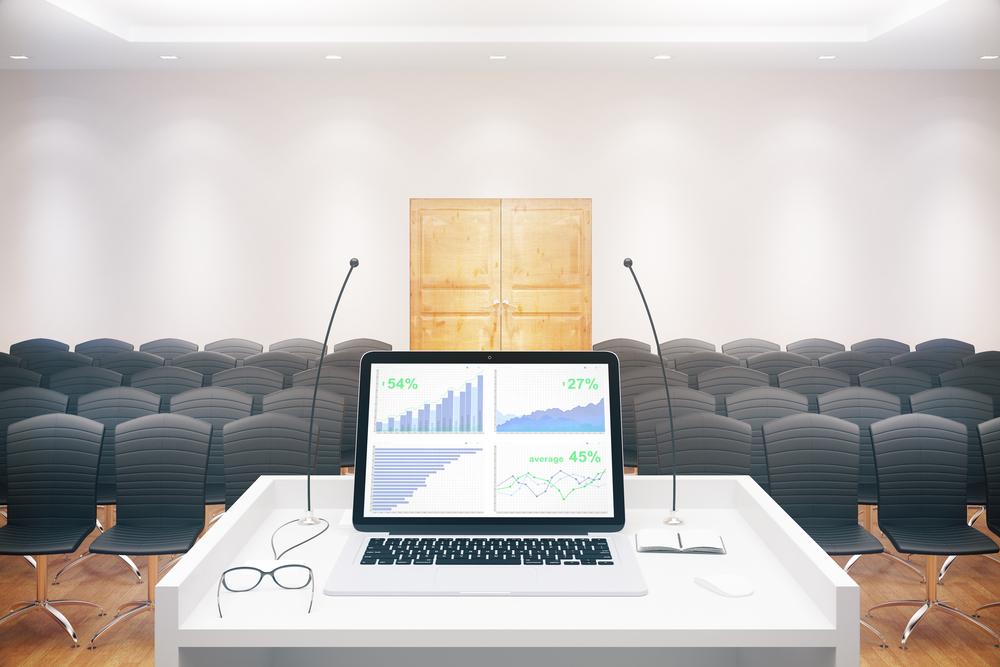 The Washington City Council met Aug. 15 to acknowledge being named Tree City USA. | File photo
The Washington City Council met Aug. 15 to acknowledge being named Tree City USA.
Here is the meeting's agenda, as provided by the city:
CITY OF WASHINGTON, ILLINOIS
CITY COUNCIL MEETING - MONDAY, AUGUST 15, 2016
LIBRARY MEETING ROOM
380 N. WILMOR ROAD – 6:30 P.M.
Mayor Manier called the regular meeting of Monday, August 15, 2016 to order at 6:32 p.m. in
the Library Meeting Room at Five Points Washington.
Call to Order
Present and answering roll call were Aldermen Brownfield, Brucks, Moss, Butler, Dingledine,
J. Gee, and Moehle. Alderman T. Gee was absent.
Roll Call
Also present was City Administrator Jim Culotta, Controller Joanie Baxter, Director of Public
Works Ed Andrews, P & D Director Jon Oliphant, City Treasurer Ellen Dingledine, Attorney
Steve Buck, Assistant City Attorney Derek Schryer, City Clerk Pat Brown, and members of the
press.
All present stood for the Pledge of Allegiance. Pledge of Allegiance
The Agenda was reviewed and stood as presented. Agenda Review
Alderman Brucks moved and Alderman Moss seconded to approve the Consent Agenda as
presented. Items included on the Consent Agenda were minutes of the August 1, 2016 regular &
August 8, 2016 special Council meetings; bills & payroll; N. Main Street Parking Lot Paving
Quotations; and purchase authorization: street roller, Public Works. On roll call on the motion
to approve the vote was:
Ayes: 7 Moehle, Dingledine, Brownfield, Butler, J. Gee, Moss, Brucks
Nays: 0
Motion declared carried.
Approve Consent
Agenda
P & D Director Oliphant shared that the City was recently named a 2015 Tree City USA by the
Arbor Day Foundation in honor of its commitment to effective urban forest management. He
shared the Tree City USA program was started in 1976 and is celebrating its 40th Anniversary
this year. He shared that Washington achieved its recognition by meeting four requirements: a
tree board or department; a tree-care ordinance, an annual community forestry budget of at least
$2 per capita; and an Arbor Day observance and proclamation. He shared that various
organizations assisted with the planting of hundreds of trees following the 2013 tornado as well
and signs will be placed at two of our community entrances denoting our designation.
City approved as Tree
City USA
Peoria Area Convention & Visitors Bureau (PACVB) President Don Welch introduced Cara
Allen, Director of Marketing, Cory Hatfield, Director of Sales, and Sherrill West, Board of
Directors. He shared a brief update as to what the PACVB has been doing the past 6-months to
spur tourism and economic growth within the communities they represent. Cara Allen shared a
presentation on the marketing team's role in getting the word out about the great things that are
available in the Peoria area and Cory Hatfield shared a presentation on the sales team's role in
how they showcase the Peoria area and all the amenities that are available. Sherrill West shared
her appreciation in being the City's representative on the PACVB Board and how she is very
excited about this new team of staff professionals who are working very well together to
promote the Peoria area as a destination. Mayor Manier shared his appreciation and thanked
them for being here this evening and presenting to the Council.
Peoria Area Convention
and Visitors Bureau
None. Audience Comments
Alderman Moss, Finance & Personnel Committee Chairman reported one item on the agenda
(Resolution A). Alderman Butler, Public Safety Committee Chairman reported nothing on the
agenda. Alderman J. Gee, Public Works Committee Chairman reported two items on the agenda
(Staff Reports A & B).
Standing Committees
Mayor Manier asked Fire Department Director of Operations Roger Traver to step forward.
Roger introduced two of the full-time Rescue Squad medics and asked each one to give a brief
background. Bradd Vescogni shared that he has been with the Department for 12-years where
he served as an EMT for 8-years, has served as a Medic for 4-years, and still volunteers as a
firefighter, and enjoys serving the public. Marco Ricaldone shared that he has served as a Medic
since December and served the prior 10-years as a Medic in Florida and Peoria and looks
forward to serving the community. Mayor Manier thanked them for the lifesaving service to the
residents of Washington.
Mayor Manier asked Public Works Director Andrews, Alderman Butler, and Alderman J. Gee
to step forward. Mr. Ron Rentsch, representing members of the Citizens Engaged in Public
Safety Group, shared that they are all past members of the rescue squad and last year they were
able to present nice rescue equipment to the Fire Department and this year they would like to
present crosswalk signs to the City. He shared that they currently have five to present and are
hoping as they receive more funds for additional signs. He shared that it is a good project to
help with pedestrian safety in higher traffic areas. Steve Hullcranz shared that some could be
kept at Five Points to use for events and that they would be of great use on the Square for
events as well. He shared that they purchased the signs with heavy rubber bases that are wind
resistant. Mayor Manier shared his thanks to the group and asked if the City could lend them
out as well and Mr. Hullcranz replied that they could and can be used at the City's discretion.
Alderman J. Gee shared that they will definitely help in our established crosswalk areas.
Fire Department Medic
Introductions
Pedestrian Crosswalk
Signs Donation
City Administrator Culotta read a resolution, by title and brief synopsis, detailing the review
process for Appeals of Adverse Benefit Determinations. Adoption of this resolution would
detail how an appeal of an adverse benefit determination by a City health plan participant will
Adopt resl, detailing
review process for
Appeals of Adverse
Benefit Determinations,
Cont.)
be addressed. Alderman Dingledine moved and Alderman Moehle seconded to adopt the
resolution as read. On roll call the vote was:
Ayes: 7 Brownfield, Moss, Butler, J. Gee, Brucks, Moehle, Dingledine
Nays: 0
Motion declared carried.
1
st reading ords, apprv
rezoning request,
Casey's General Stores,
Inc., part of 900 Walnut
St.; amending §112.20,
increase number of
Class A liquor licenses;
amending Chapters 10,
30, 31, 32, & 33,
reorganizing Police
Dept
City Administrator Culotta provided first reading of the following ordinances, by title and brief
synopsis: an ordinance amending the Zoning Ordinance of the City of Washington, Tazewell
County, Illinois, by rezoning part of 900 Walnut Street from I-1 to C-3. Adoption of this
ordinance would rezone a part of 900 Walnut Street from I-1 (Light Industrial) to C-3 (Service
Retail); an ordinance amending §112.20 of the Code of Ordinances of the City of Washington,
Tazewell County, Illinois, to increase the number of Class A liquor licenses. Adoption of this
ordinance would increase the number of Class A liquor licenses from ten (10) to eleven (11).
This will allow a recent request of Wine Time, 62 Cherry Tree Shopping Center, to be issued a
Class A "alcoholic liquors for consumption on or off the premises" liquor license. The City's
Liquor Commission has made a recommendation for approval; and an ordinance amending
Chapters 10, 30, 31, 32, & 33 of the Code of Ordinances of the City of Washington, Tazewell
County, Illinois, for the purposes of reorganization and restructuring of the Washington Police
Department. Adoption of this ordinance would restructure and reorganize the management of the
Washington Police Department and the process by which supervisors are selected, appointed,
and removed. These ordinances will be listed on the September 6th meeting agenda for action.
Viaduct Closure –
Traffic Detour Update
Police Chief Papis provided the following information as it pertains to the upcoming Viaduct
closure and traffic detour: a meeting with High School Superintendent Kyle Freeman was held
on ways to expedite school traffic in the area during the closure; an agreement was settled upon
that student drop off and pick up will occur only on Bondurant and the circle drive off of W.
Jefferson will be closed during the closure to keep traffic from backing up; new signage will be
erected soon indicating that there will be no stopping, standing, or parking along W. Jefferson
street; the School Resource Officer will be present to keep traffic moving east along Jefferson;
and we ask for everyone to follow the rules and to be patient during this closure and hopefully
everything will run smoothly. Mayor Manier asked if they were working with Roger Traver at
the Fire Department in moving emergency vehicles in and out of their location and Papis shared
that they are coordinating this is well. Alderman Dingledine asked how the buses will be
directed that exit south of the school onto Bondurant to Peoria Street with it being a one way
from south to north and Papis shared that the School Resource Officer will be coordinating it
and that adjustments will be made as complications arise. Public Works Director Andrews
shared that the temporary signals are up at both ends of W. Jefferson with Wilmor flashing
yellow and Jefferson flashing red. He shared that N. Main Street should be running tomorrow
and both will go from flashing to full signal use prior to the road closure. He shared that the
signals at Wilmor and Jefferson will have a push button remote to help facilitate the moving of
vehicles at the Fire Department. He shared that the signage for Jefferson is ordered but not in
hand yet so cones will go out tomorrow along W. Jefferson until the signs can be erected.
Authrz progress
payment #7, HD
Supply, AMR
Public Works Director Andrews requested Council authorization to make progress payment #7
to HD Supply Waterworks in the amount of $172,849.10. Alderman J. Gee moved and
Alderman Brucks seconded to authorize the request as presented. On roll call the vote was:
Ayes: 7 Dingledine, Brownfield, Moehle, Butler, Moss, Brucks, J. Gee
Nays: 0
Motion declared carried.
Staff Reports None.
Alderman's Comments Alderman Brownfield asked for an update on the Boyd Parkway signage at Nofsinger from
Public Works Director Andrews. Andrews shared that Nofsinger is not afforded the same type of
larger signs that are at N. Main and N. Cummings but we can apply for a permit that would
allow us to mount signs on the top of the existing stop signs in the islands. He shared that our
current sign contract through Midwest Construction and we are moving our way through
IDOT's system. Brownfield asked about the no parking signage on S. Cummings Lane and
Andrews shared that they will be getting those erected as well.
Executive Session At 7:34 p.m. Alderman Dingledine moved and Alderman Brownfield seconded to move into
Executive Session for the purchase or lease of real property for the use of the public body,
including meetings held for the purpose of discussing whether a particular parcel should be
acquired per 5 ILCS 120/2(c)(5) of the Illinois Open Meetings Act. On roll call the vote was:
Ayes: 7 J. Gee, Butler, Moss, Moehle, Brucks, Brownfield, Dingledine
Nays: 0
Motion declared carried.
Adjournment At 8:18 p.m. the Council reconvened in regular session and Alderman Brownfield moved and
Alderman Brucks seconded to adjourn. Motion carried unanimously by voice vote.
______________________________________________
Patricia S. Brown, City Clerk
Want to get notified whenever we write about
Washington City Council
?
Next time we write about Washington City Council, we'll email you a link to the story. You may edit your settings or unsubscribe at any time.
Sign-up for Alerts
Organizations in this Story
More News