Kolber believes that Illinois should have access to federal bankruptcy courts
Vincent Kolber, Republican candidate running for Illinois' Fifth Congressional District, said he believes that Illinois should have access to federal bankruptcy courts due to its financial situation.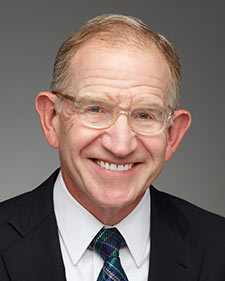 His observation was spurred by recent remarks by State Rep. Robert Martwick about Comptroller Leslie Munger delaying payments to lawmakers due to the budget impasse. Munger recently proposed a "No Budget, No Pay" billl which ties lawmaker's payments to the success of a balanced budget.
Kolber said that if Illinois were to have access to federal bankruptcy courts, it may be able to get itself out of the red.
"I am running for congress," Kolber told Will County Gazette. "One of the things I will do, if I am elected to Congress, is that I will advance legislation to enable state governments that are in red ink situations to the degree Illinois is and others such as California, New Jersey, Connecticut, Kentucky, Massachusetts, Hawaii, New York, Michigan — I think that is the top 10 and they are about to throw in Delaware and Pennsylvania for good measure — those states or any state, in my judgment, should have access to federal bankruptcy court for purposes of renegotiating its obligations to enable itself to get back into a black ink situation, which is not what we have here in Illinois and which has been a problem that has been percolating now for decades to reach what is now an indication of chaos."
The indication of chaos is expounded by Martwick's assertion that lawmakers should be paid just like everyone else and, by with holding payments, Munger and Gov. Bruce Rauner are essentially forcing lawmakers to fall in line. It was an act of extortion and corruption, Martwick insisted.
Kolber said he believes that the question of whether or not state lawmakers should be paid is an unfair one.
"It's not a fair question because of the financial condition of the state," Kolber said. "If you and I agree that the state is bankrupt, that this is an indication of bankruptcy, then the state should have access to a referee — a federal bankruptcy court so that federal rules could be applied and a U.S Federal Bankruptcy Judge would referee this question."
Kolber insisted that because the state does not have a federal referee to apply federal rules, Munger has every legal standing to do what she did.
"The governor and the state controller are perfectly okay to do what they are doing," Kolber said. "I happen to believe that the better course of action for the state of Illinois is that we get to the situation where the state would have access to federal bankruptcy courts. I think that would go a long way to discipline all the parties here because they would want to resist that outcome."
A referee, like any good referee, will make sure that the system is performing to standards. But since Illinois does not have one as of yet, the fiscal crisis will continue, Kolber said.
"Right now, there are no possibilities of a referee so we are just going to go more into this situation of economic chaos," he said. "That is why we have federal bankruptcy courts and federal laws and procedures that come in place for situations like this. All these questions that are going to be coming at the state of Illinois, we have seen them all before in so many other cases with industry and municipal entities such as Stockton, California and Detroit."
Kolber concluded that having a federal referee is economic and practical
"This is how we solve these kinds of problems in America," he said. "We need to get on with it. This is a critical situation."
Want to get notified whenever we write about
Illinois' Fifth Congressional District
?
Next time we write about Illinois' Fifth Congressional District, we'll email you a link to the story. You may edit your settings or unsubscribe at any time.
Sign-up for Alerts
Organizations in this Story
Illinois' Fifth Congressional District
More News