The City of Joliet Police Department issued the following announcement on Feb. 4.
Did you know @TheCityofJoliet has an app to report non-emergency concerns (graffiti, street light outages, potholes, etc) to the city Information Desk? The "GoRequest" app is free & available on app stores. For more info, visit the city website: http://cityofjoliet.info/servicerequest
Original source can be found here.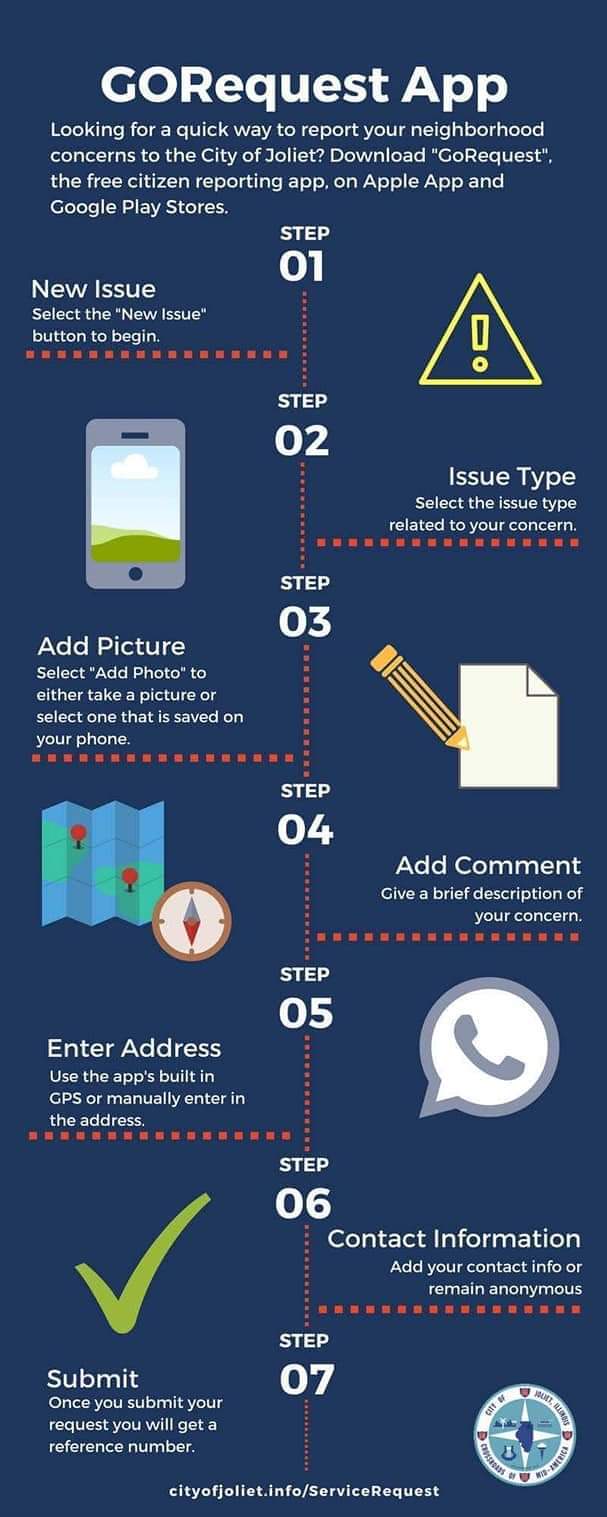 Source: The City of Joliet Police Department