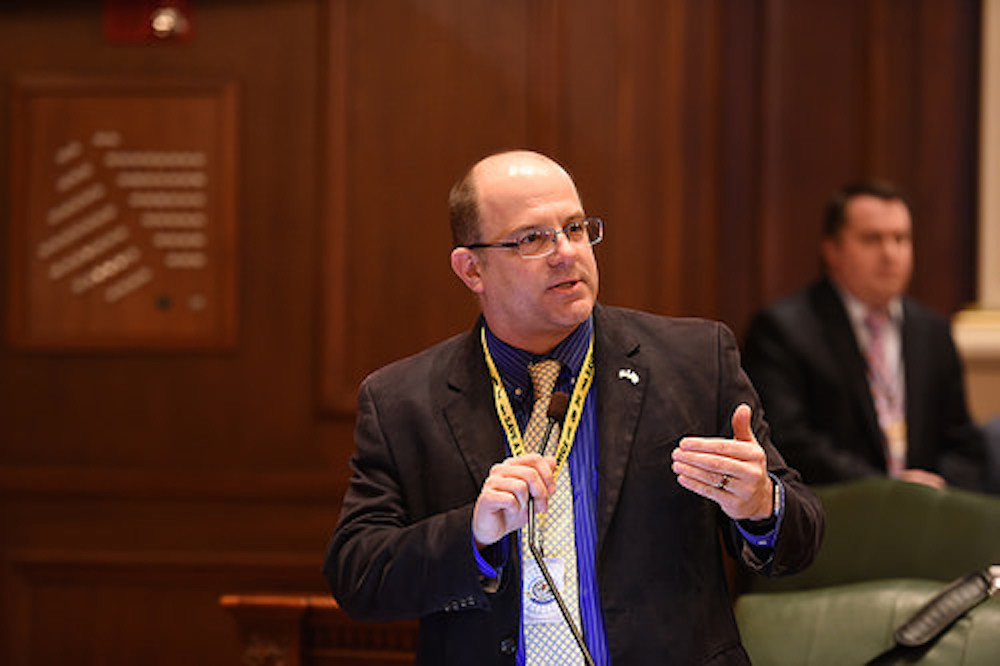 Illinois state Rep. Mark Batinick (R-Plainfield)
Even as three Democratic state lawmakers have recently announced retirements amid a swirl of allegations, Republican House Floor Leader Mark Batinick (R-Plainfield) worries that it will have only a minimal impact in the fight against political corruption.
"The whole thing that needs to be addressed is this culture of corruption," Batinick told the Will County Gazette. "A couple people may be gone or are leaving, but we haven't done one thing to address the root of the problem."
Ensnared in an ongoing scandal that earlier led to his resignation as chairman of the Senate Transportation Committee, veteran state Sen. Martin Sandoval (D-Chicago) recently joined Senate President John Cullerton (D-Chicago) and state Rep. Luis Arroyo (D-Chicago) in announcing their retirements at a time when several corruption investigations are playing out in Springfield. On the same day he announced his retirement, Sandoval was the subject of a Chicago Sun-Times story detailing how he used his influence to land at least two of his relatives jobs at the Chicago Transit Authority while he was overseeing the transportation committee.

Illinois state Sen. Martin Sandoval (D-Chicago)
In addition to those relatives, Sandoval's son has worked in government relations for Pace, another state transit agency, and his daughter is employed at ComEd, the electric utility company that was recently subpoenaed as part of the ongoing federal investigation targeting the retiring senator.
"I know he hasn't been indicted for anything yet, but all of this needs to be looked at and if he's found to be guilty or convicted of public corruption in any way, he shouldn't be getting a dime in public pension [benefits] from taxpayers," Batinick said.
Through it all, Batinick plans to keep fighting for ethics reform so clearly needed in Springfield.
"I'll be pushing [legislation] until the day I'm gone, including for the granddaddy of them all which is term limits," Batinick said. "If we're serious about cleaning things up, right now we have too many people who have made this into something where they come to make a lot of money for themselves, family members and friends and little else."