The City of Joliet Police Department issued the following announcement on Oct. 15.
The @JolietExplorers "Trunk Or Treat" is coming up on Saturday, October 26th, 2019 from 1-3pm at our main station! Free hot dogs (while they last), and special appearances from LifeStar Chicago and @PinkHealsJoliet. Have you RSVP'd yet? http://facebook.com/events/2320055021437251
Original source can be found here.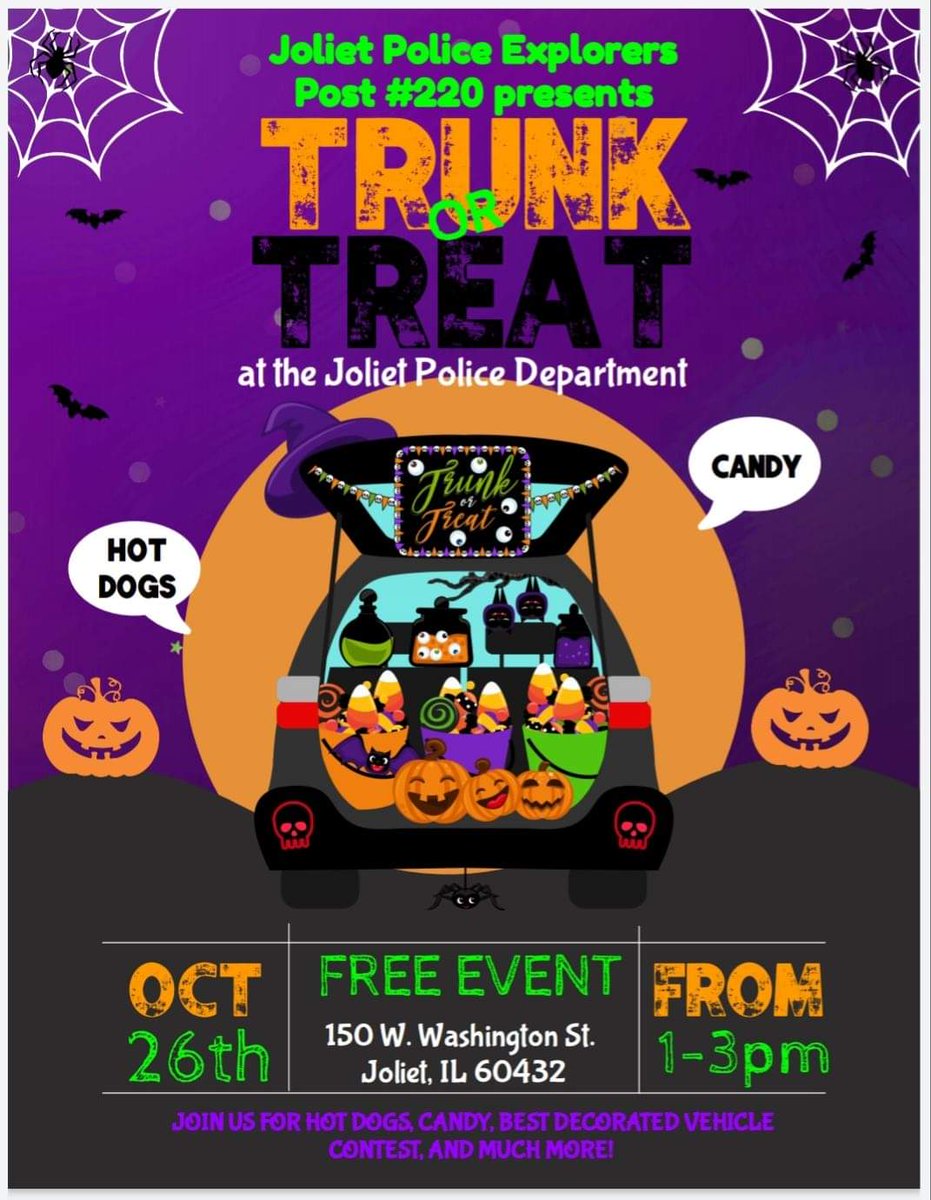 Source: The City of Joliet Police Department