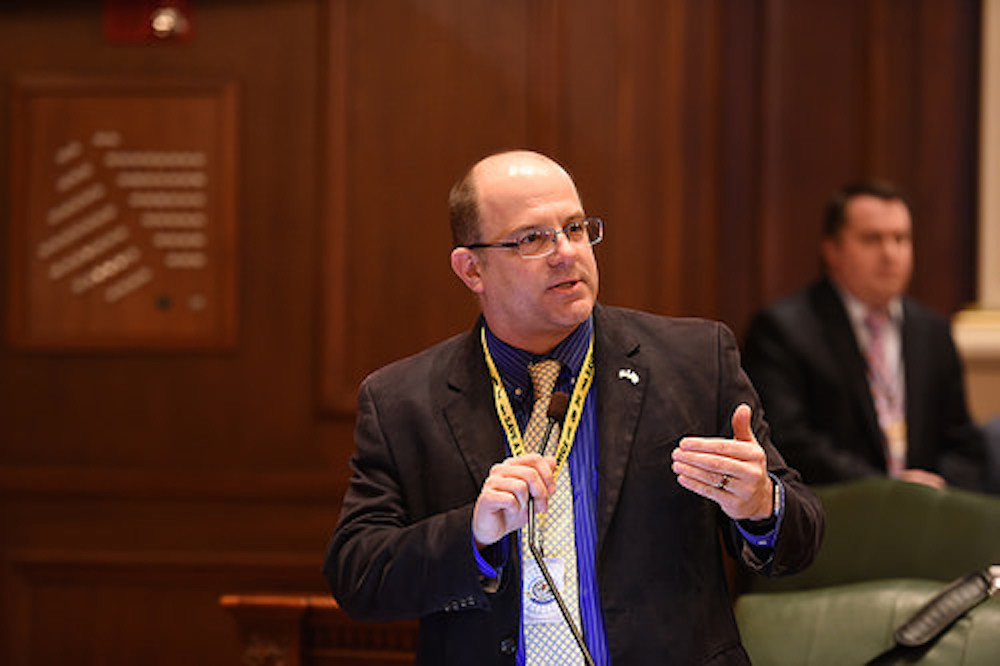 Illinois state Rep. Mark Batinick (R-Plainfield)
Illinois House Floor Leader Mark Batinick (R-Plainfield) worries that the longstanding "Chicago Way" of political cronyism – even corruption – has now spread throughout state government.
"Chicago Democrats are expanding their foothold across the state; they won more seats and this is what you get," Batinick told the Will County Gazette. "I'm hoping voters are paying attention. If you want to know why property taxes are high, if you want to know why we spend a lot of money on things with little service, it's because of the corruption."
Batinick points to the recent federal raid on the home and office of state Sen. Martin Sandoval (D-Chicago) as the latest example. According to the Chicago Tribune, the veteran lawmaker is suspected of using his influence to steer business to at least one company in exchange for kickbacks.

Illinois state Sen. Martin Sandoval (D-Chicago) | https://senatormartinsandoval.com
"We've just got to make sure everybody knows what's happening," Batinick said of Republicans' plan to win back voters. "It's just higher taxes when you have insufficient, corrupt government. You pay for it with higher taxes and less services."
For all the state's growing problems, Batinick said he does not get the feeling that enough lawmakers in Springfield are taking the issue of corruption as seriously as they should.
"If we were taking this seriously, we would have stronger ethics laws," Batinick said.
Sandoval is the latest state lawmaker or political operative with close ties to House Speaker Mike Madigan to recently come under investigation. Four months ago, federal agents raided the home Chicago Ald. Marty Quinn's brother, Kevin Quinn, a one-time political and government aide of Madigan's who was ousted after allegations of sexual harassment.
Batinick's 97th House District includes portions of Oswego, Montgomery, Naperville, Plainfield, Bolingbrook, Joliet and Shorewood.