Will County Legislative and Policy Committee met May 8.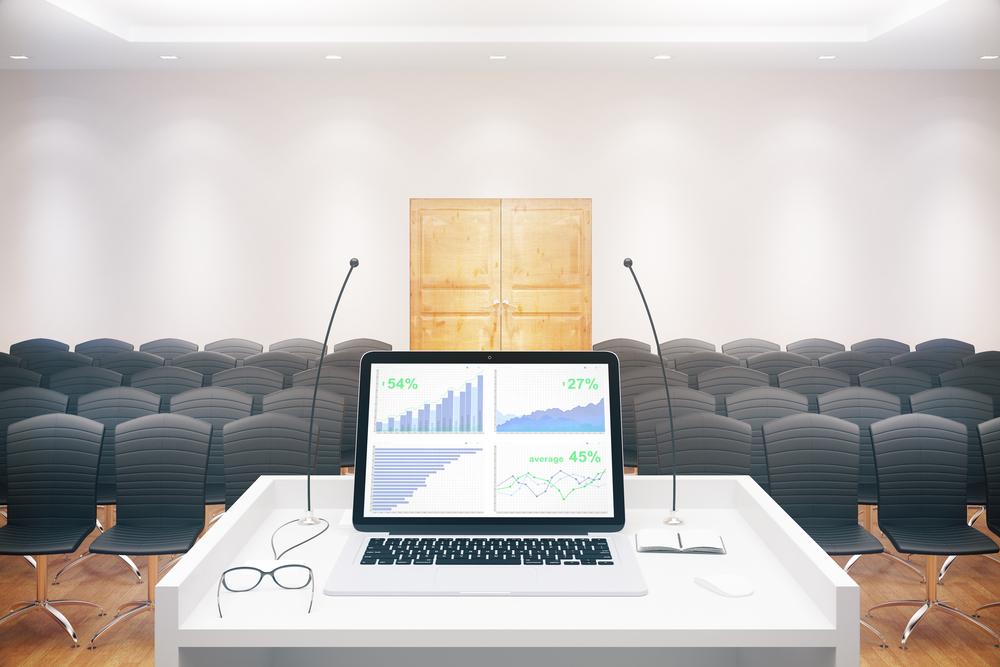 Will County Legislative and Policy Committee met May 8.
Here is the minutes provided by the Committee:
I. Call To Order / Roll Call
Chair Suzanne Hart called the meeting to order at 9:03 am
Attendee Name; Title; Status; Arrived:
Steve Balich District 7 (R - Homer Glen) Present
Suzanne Hart Chair Present
Kenneth E. Harris Member Present
Tim Kraulidis Member Present
Tyler Marcum Member Present
Donald A. Moran Member Present
Judy Ogalla Member Late
Annette Parker Member Present
Lauren Staley-Ferry Member Present
Ray Tuminello Vice Chair Present
Also Present from the State's Attorney's Office: L. Koester
II. Pledge Of Allegiance To The Flag
Will County Undersheriff Contro led the Pledge of Allegiance to the Flag.
III. Approval Of Minutes
1. WC Legislative & Policy Committee - Regular Meeting - Mar 13, 2018 9:00 am
Result: Approved [Unanimous]
Mover: Steve Balich, District 7 (R - Homer Glen)
Seconder: Tyler Marcum, Member
Ayes: Balich, Hart, Harris, Kraulidis, Marcum, Moran, Parker, Staley-Ferry
Absent: Ogalla
IV. Miscellaneous Legislative Reports
1. Federal Legislative Update with Smith Dawson via conference call
(Jim Smith and Brett Garson)
Mr. Garson stated Congress was on recess last week, but there is a lot of pieces of legislation moving. They have ramped up the Fiscal Year 2019 appropriations process. Fiscal Year 2018 was signed into law March 23, 2018. They are seeing higher levels for most of the programs across the board, at the same time they are seeing a lot of grant announcements coming out. Most of them are Justice related, Opioid related, Workforce, Labor, Infrastructure, most of these announcements need to be out by the start of July so that they can be obligated by the end of the fiscal year. At the same time you are seeing messaging and action by the White House, they are releasing a rescission package that is about $15 billion, the elements of that package have essentially been released but the actual bill has not been. These are old dollars from programs in past years, not Fiscal Year 18 programs, it is also a bit of mandatory spending in different programs. It does not impact the County or other parts of the Federal government. It is really just a messaging bill, probably won't pass the Senate but likely will pass the House. So there is a lot of activity along the lines of the budget and spending bills. The FAA bill was passed out of the House, it included the language that could potentially be helpful to CLOT which is great for the County. Dr. Burke passed along to him that the State was awarded the 1115 Waiver that allows Medicaid to be utilized to help with the opioid epidemic, the County was very instrumental in this.
They had a lot of great meetings on the legislative trip, they met with several agencies, had really good meetings at the Department of Justice, Department of Transportation and the entire delegation. He thinks we have some good take-a ways especially going after some of the HHS SAMSA dollars, there were some really good pointers and insight at the Department of Justice where we should be putting our time and resources when going after those dollars. The delegation was on board with everything we are doing and what we are prioritizing. The Tiger bill is another large dollar program that fits with our needs, and is sure we are looking into it.
Ms. Hart stated we have Ms. McCabe-Sterr and Judge Alessio Policandriotes from the Specialty Courts with us today and would like them to do a quick recap on the Department of Justice meeting.
Mr. Garson stated they mentioned at the meeting they have made grant announcements for the specialty courts and there is funding available. They also mentioned that when we are going after grants we should look for different partners, whether that is schools, different counties, or other non-traditional partners that might make our applications for different grants more attractive. The department felt Illinois were not going after the dollars as much as they could. They talked about the drug court program and that they received $45 million in Fiscal Year 18, which is a nice increase. Also about Public Safety and Behavioral Health also got increases which should be out soon. They really hit on three grants, the COPE Grant, Justice Mental Health and the Second Chance Act which looks at different ways to address people in the system.
Ms. McCabe-Sterr stated we do have a Federal Drug Court Grant, the Department of Justice is coming out to do a site visit next week. The problem is it runs out in October of 2019, she is trying to find out if there is a way to extend that grant. They did apply, they are in the second year of that grant now. Generally they are 3-4 year grants so they are trying to find out if they can extend that grant, because they can't apply for a new one right now, or do they have to wait for the next grant cycle to do that.
Mr. Garson responded they will try and connect with the Department of Justice to get an answer on that.
Ms. Hart asked if we could get the notes on all of the different grants coming through to Ms. McCabe-Sterr as soon as possible.
Mr. Gould asked when it looks like the Senate will take up the FAA authorization.
Mr. Garson stated it could be a while.
Mr. Gould asked if we should get one our Illinois Senators to introduce an amendment that would allow the AIP money to be used for contract towers.
Mr. Garson responded that language is in the House Bill.
2. Legislative Update from Curry & Associates
(Update)
V. Old Business
1. Legislative Update on HB 4191
(Suzanne Hart)
Ms. Hart stated we had a couple of animal welfare bills in the State, one has been tabled until later, the other is HB 4191 which is now in the Senate, regarding leaving dogs in hot cars.
VI. New Business
1. Discussion on Solar Legislation
(Judy Ogalla)
Ms. Ogalla reviewed the current information on the solar legislation in Springfield that she received from the Farm Bureau lobbyist. SB 2591 and HB 4651 both address the agriculture impact mitigation agreement, it appears that the various versions attempted to put in place that an Ag mitigation agreement must be in place before construction can begin, which is what we were looking to do in Land Use Committee. De-construction and financial assurance provisions must be put in place first, along with other issues. It is hopeful that an agreed amendment will be released and introduced early week. The amendment will be filed on to SB 2591. As far as the property tax assessment on SB 486, this bill was approved by the Senate Revenue Committee last week. The legislation would establish an assessed value of $199,000 per mega-watt generation capacity. So it takes approximately 6 acres of land for each mega-watt with today's technology. The legislation would then require a farm would have 1 pin for the original farm land and any portion being used for solar would have a separate pin for the land under the solar facility. The solar company would be responsible for paying those property taxes, if the taxes are not paid and the County moves to sell back taxes at a tax sale, the legislation says that the underlying land owner has first rights to pay the back taxes. When the solar equipment is removed from underlying land it returns back to assessed farm land value. As far as they know, the only opponent to this is the Illinois Association of School Boards because they think that the $199,000 assessment is too low. They are hoping to get this passed for the protection of the property rights of the land owner, that the property rights of the surrounding land owners are cared for with the drain tile improvements etc.
Mr. Balich stated we have a lot of things to look at and discuss in regards to these solar farms in Land Use, he has concerns with different aspects of them from the companies that own them to how many we will allow.
Ms. Bluemer commented that Land Use staff noted that they consider abandonment to be 18 months but in our zoning ordinance we say 12 months, we should try and stay consistent with our ordinance. Also in the deconstruction portion of that piece of legislation it says that you would have to remove everything including access roads, one thing we would like is if the land owner wants to keep those access roads, that they would not be required to remove them and have the opportunity to keep them. It should really read excluding utility infrastructure when they talk about decommissioning because if they upgrade the lines and now there is better electric service to that property, we can't make the solar developer remove Com-Ed property. Land Use has been working with the Will County Board and the Will County Farm Bureau to understand what is going to be best in the long term.
Will County Assessor Ms. Novak stated SB 486 which is the evaluation components, has an amendment and they did change the life expectancy to 25 years, so that will help with the depreciation. They are very pleased that they amended the bill to include a meets and bounds legal description so that it gets its own PIN number, it makes things very clean.
Ms. Bluemar commented on the Pollinator Solar legislation, that this basically states if someone chooses to create a pollinator habitat where there is a solar farm located they can get a designation if they take certain measures, it does not mandate anything. Staff recommends supporting this legislation.
2. Update from D.C. Legislative Trip
(Update)
VII. Other New Business
Ms. McCabe-Sterr from the Specialty Courts in Will County stated that she did a presentation last week in the Judicial Committee on the Adult Redeploy application she put in for a NACo award. It was titled Adult Redeploy, A Holistic Court Solution to the Chronic Re-Offender. (See handout) It is essentially written like a grant where you have to talk about the involvement in the County, how it fills gaps and services, how it taps new resources, how it improves existing programs, upgrades training for employees, involves citizens, saves money, intergovernmental agreements, that it is innovative and that it is worthy of the award. Late yesterday afternoon she received an email that said, the National Association of Counties is pleased to grant Will County a 2018 Achievement Award for its program titled Adult Redeploy, A Holistic Court Solution to the Chronic Re-Offender in the category of Criminal Justice and Public Safety. Congratulations to everyone involved in developing this innovative program, your hard work will show positive results for Will County residents.
Ms. McCabe-Sterr reviewed the Adult Redeploy Illinois eligibility expansion SB 3388 (see handout).
Mr. Balich stated last week he had a conversation with Governor Rauner and he assured him Illinois is not a sanctuary state. He wanted to know what happens in Will County when our Sheriff arrests someone for say traffic violations and finds out that person is an illegal, are they detained and ICE is called or just let go. He would like to have the Sheriff gives us a written statement of what our policy is for illegals caught on minor crimes and or serious crimes.
Ms. Hart responded this could go to Executive and possibly have our State's Attorney's to see where we are with that policy.
Mr. Palmer stated they received notice that the Governor put out a press release yesterday on the Federal 1115 Waiver, which is part of our Federal Agenda under the Opioid section, dealing with limitations of treatment at locations in Will County. Also on SB 2610, regarding business enterprise zone programs, it is moving through the process, if it passes in its current form the effective date is July 1st it
Handout regarding Adult Redeploy Illinois at Committee
(Handout)
VIII. Public Comment
IX. Chairman's Report / Announcements
X. Executive Session
XI. Adjournment
1. Motion to Adjourn
Result: Approved [Unanimous]
Mover: Steve Balich, District 7 (R - Homer Glen)
Seconder: Kenneth E. Harris, Member
Ayes: Balich, Hart, Harris, Kraulidis, Marcum, Moran, Ogalla, Parker, Staley-Ferry
https://willcountyil.iqm2.com/Citizens/FileOpen.aspx?Type=15&ID=2982&Inline=True
Want to get notified whenever we write about
Will County Legislative and Policy Committee
?
Next time we write about Will County Legislative and Policy Committee, we'll email you a link to the story. You may edit your settings or unsubscribe at any time.
Sign-up for Alerts
Organizations in this Story
Will County Legislative and Policy Committee
More News