Batinick is unsure of how he feels about disgraced Madigan associates still receiving pensions
Illinois State House Rep. Mark Batinick (R-Plainfield) on the House floor
Tim Mapes, Kevin Quinn and Sen. Ira Silverstein (D-Chicago) all have more in common than just being three government operatives ensnared in the growing #MeToo movement that continues to rock the state capitol.
Critics argue each man is still undeservedly eligible to collect a hefty state pension at taxpayers' expense, even after allegations of harassment forced them to relinquish at least some of their responsibilities amid growing questions about their abilities to effectively perform the tasks they were once publicly entrusted with.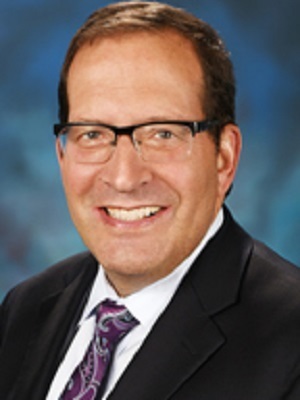 Sen. Ira Silverstein (D-Chicago)
In the case of Mapes and Quinn, close associates of longtime House Speaker Mike Madigan (D-Chicago), both were forced to step down, while Silverstein (D-Chicago) ceded his position on the Senate Democratic leadership team.
Rep. Mark Batinick (R-Plainfield) is painfully aware of the situation. He just doesn't know what it should all mean.
"I see the issue some people have," Batinick told the Will County Gazette. "I just think if we start taking away pensions where does it stop. People could make the same demand in just about any situation where they are opposed to someone. It's an issue that I just have to give some more thought."
Mapes is the latest to go after fellow Madigan staffer Sherri Garrett stepped forward to accuse the longtime chief of staff of harassment and bullying.
No matter, the Chicago Tribune reports after 40 years in state government Mapes is still eligible to collect a pension of more than $135,000 per year with annual pension increases of 3 percent
During her primary run for governor, Rep. Jeanne Ives (R-Wheaton) estimated that Quinn is in line for a $750,000 payout from state taxpayers after contributing roughly $26,000 to his pension over 17 years of service.
Ives theorized that the carrot of a state pension is at least part of how Madigan has procured such undying loyalty from many lawmakers over his nearly five decades in power.
Meanwhile, Silverstein recently passed the 20-year threshold, making him eligible for a yearly payment of 85 percent of his final legislative salary. In 2017, his yearly salary totaled almost $88,500, according to the comptroller's office.
While Batinick, running for re-election in November's general election, continues to ponder the whole pension eligibility issue, he added the whole widening harassment scandal has left him with at least a few truths nobody can dispute.
"Leadership defines the culture of an operation," he said to the burning question of how much responsibility Madigan should bear. "The Democrats have to decide who will stand as their leader; we as Republicans don't get to decide for them."
Want to get notified whenever we write about
Illinois Representative Mark Batinick (R-97th)
?
Next time we write about Illinois Representative Mark Batinick (R-97th), we'll email you a link to the story. You may edit your settings or unsubscribe at any time.
Sign-up for Alerts
Organizations in this Story
Illinois Representative Mark Batinick (R-97th)
More News