Straub says state's out-migration is 'an embarrassment'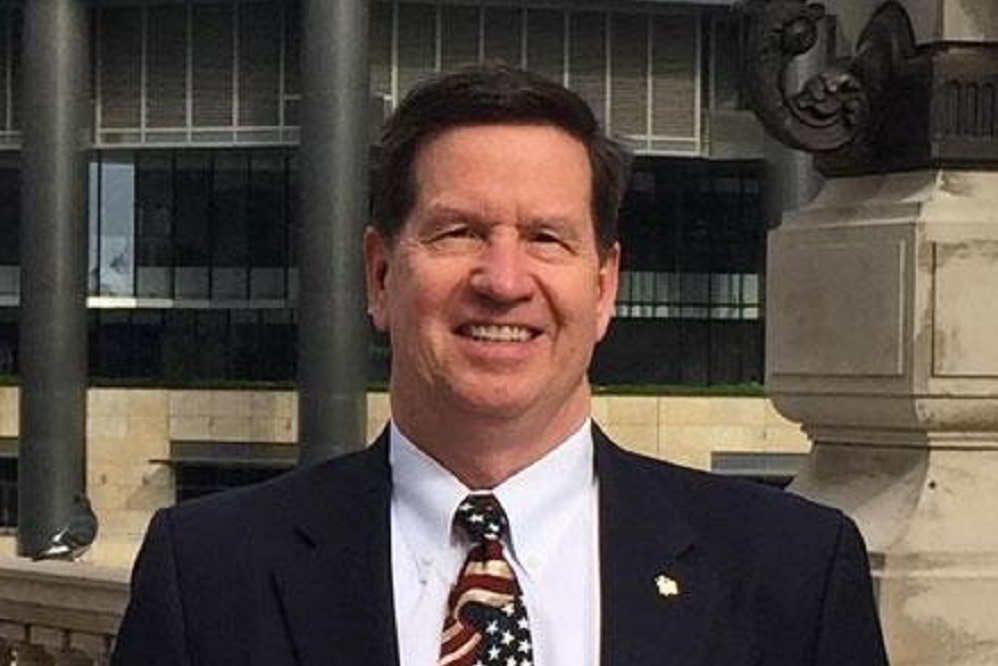 Mickey Straub is seeking the state House seat in the 82nd District. | Contributed photo
Mickey Straub's emotions run high upon hearing news that Illinois' struggles in Springfield have caused the state's national reputation to take yet another hit.
"It's an embarrassment that this is happening," Straub told the Will County Gazette, referring to Census Bureau data that finds Illinois, hard hit by the state's out-migration, has now dropped below Pennsylvania to become the country's sixth most populous state.
"It's not the standing that bothers me," Straub, the Burr Ridge mayor, said. "It's all the things, like the unpaid bills, rising taxes and soaring pension debt that are chasing people away and turning Illinois into some sort of a laughingstock."
In all, government statistics show Illinois lost 33,700 people over a yearlong period commencing July 2016. In addition, nearly 115,000 on net left the state for other states from July 2016 to July 2017; over the past seven years that number swells to almost 643,000.
The Illinois Policy Institute reports the raw dip in actual numbers represents the worst decline of any state and the third-worst decline across the country in terms of percentages. Researchers also noted that at a time when all of the area's neighboring states are experiencing population growth, Illinois' decline represents the fourth-straight year the state has trended downward in that category.
"This is the main reason I'm motivated to run," said Straub, who has launched his campaign against Rep. Jim Durkin (R-Western Springs) in the 82nd District. "Corrupt, career politicians only serving their self-interest have caused this to happen. Illinois should be a shining beacon for the whole country to see."
Driven by the thought of that aura, he crisscrosses the state every day, spreading his message of fiscal responsibility and the need for a friendlier business climate.
"We've got two choices," he said. "Either turn things around or move out of the state like far too many others have already done. We have to take a stance in turning Illinois back into a destination state. Right now, (Ronald) Reagan and (Abe) Lincoln are rolling over in their graves at the thought that we've got more former governors in prison than anything else."
The 82nd District covers parts of Cook, DuPage and Will counties, including Darien, Homer Glen, Lemont and Willowbrook.
More News