Village of Orland Park Board of Trustees met July 3.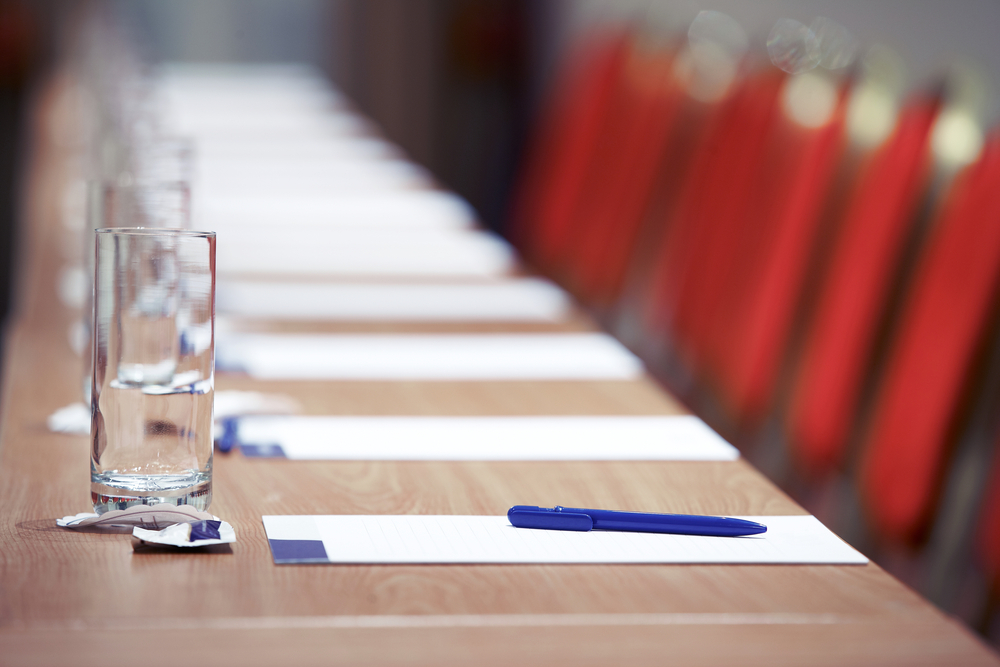 Village of Orland Park Board of Trustees met July 3.
Here is the agenda provided by the Board:
1. Call to Order/Roll Call
2. Pledge of Allegiance
3. Village Clerk's Office
2017-0483 Approval of the May 31, 2017 Special Meeting Minutes
2017-0476 Approval of the June 19, 2017 Regular Meeting Minutes
2017-0477 In Search of a Cure - Raffle Licence
2017-0478 Carl Sandburg High School Music Booster Club - Raffle License
4. Proclamations/Appointments/Presentations
5. Pre-Scheduled Citizens & Visitors
6. Consent Agenda
A. 2017-0452 Payroll for June 16, 2017 - Approval
B. 2017-0453 Accounts Payable for June 20, 2017 to July 3, 2017 - Approval
C. 2017-0375 Disposal of Three (3) Seized Vehicles at Public Auction From Drivers Who Were Driving Their Vehicle While Their License was Suspended For DUI - Ordinance
D. 2017-0388 Village Code Amendment for the Seizure and Impoundment of Abandoned Motor Vehicles Allowing for Removal of Abandoned Vehicles Seven Days After Notification of the Owner - Ordinance
E. 2017-0447 Replacement of Corroded Doors at Centennial Pool Aquatics Center (CPAC) - Proposals
F. 2017-0437 Park Hill Ponds 1 (north side) and Park Hill Pond 3 (north side) Shoreline Restoration and Stabilization Phase II
G. 2014-0245 Horton Center Shopping Center - Appearance Improvement Grant Amendment
H. 2017-0436 Wayfinding and Branding Implementation - Installation of Logo Medallions on LaGrange Road
I. 2017-0438 Village Hall Parking Lot Topographic Survey and Parking Lot Reconfiguration Design Engineering
J. 2017-0449 Holiday Décor - Phase II - Lagrange Road and Civic Corridors
K. 2017-0469 Chi Cal Rivers Fund Grant 2017 - Authorizing Application for an Orland Park Nature Center Grant - Resolution
7. Hearings 7:00 p.m.
2017-0464 15610 LaGrange Road, LaGrange Retail Development - Public Hearing for the Authorization Ordinance of the Annexation Agreement
8. Public Safety
9. Technology, Innovation and Performance Improvement
10. Public Works
2017-0471 Concrete Slab Raising Bid for Concrete Sidewalk Restorations (3-Year Contract from 2017 to 2019) - Bid Award
2017-0475 Emergency Traffic Signal Mast Arm Pole Replacement at 151st St. & 94th Ave. - Payment
2017-0474 Purchase of Replacement Dump Truck Hydraulic Cylinders - Quote
2017-0473 Dump Body and Snow Removal Equipment Package Purchase and Installation - NJPA Contract Quote
2017-0472 Bid for Floor Tile Replacement at Franklin Loebe Center - Award
11. Development Services, Planning and Engineering
12. Parks and Recreation
2017-0361 Centennial Park - Bid Award - Approval for Fencing Repair/Replacement by Fence Masters Inc.
2017-0482 Village Baseball Field Accessible and Usable by People with Special Needs - Resolution
13. Finance
2017-0467 Approval - Impact Study Consulting Services
14. Mayor's Report
2017-0479 Ad Hoc Committee to Review Orland Park's Commission and Board Structure
2017-0465 Amend Title 7 Chapter 4 - Number of Class A Liquor License - Ordinance
2017-0466 Amend Title 7 Chapter 4 - Number of Class B Liquor License - Ordinance
2017-0481 Opposing The Cook County Sweetened Beverage Tax - Resolution
15. Village Manager's Report
16. Non-Scheduled Citizens & Visitors
17. Board Comments
18. Executive Session
A. Approval of Minutes
B. The Appointment, Employment, Compensation, Discipline, Performances or Dismissal of Specific Village Employees
C. The Purchase or Lease of Real Property for the Use of The Village
D. Pending Litigation Against, Affecting or on Behalf of The Village or When Found by The Board that Such Action is Probable or Imminent
19. Reconvene Board Meeting
Report on Executive Session and Action as a Result of, if any.
2017-0480 Approval of Professional Consulting Services - Economic Development Efforts
20. Adjournment
http://www.orland-park.il.us/ArchiveCenter/ViewFile/Item/7780
Want to get notified whenever we write about
Village of Orland Park Board of Trustees
?
Next time we write about Village of Orland Park Board of Trustees, we'll email you a link to the story. You may edit your settings or unsubscribe at any time.
Sign-up for Alerts
Organizations in this Story
Village of Orland Park Board of Trustees
More News