Elwood Board of Trustees hosts budget workshop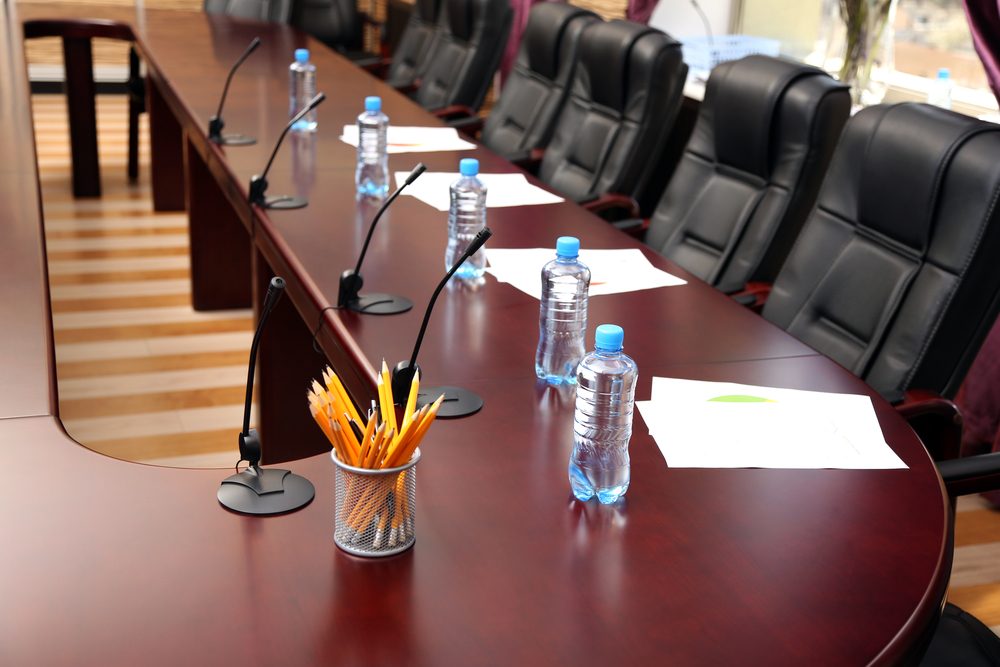 The village of Elwood Board of Trustees met Thursday to host a budget workshop.
Here is the meeting's agenda, as provided by the board:
"The "The Village of Elwood Board of Trustees is located at 401 E Mississippi Ave, Elwood, IL 60421."Village of Elwood Board of Trustees is located at 401 E Mississippi Ave, Elwood, IL 60421."
ELWOOD VILLAGE BOARD OF TRUSTEES MEETING
AGENDA
401 E. Mississippi Avenue
Elwood, Illinois 60421
Wednesday, March 15, 2017
7:00PM
1. CALL TO ORDER
2. ROLL CALL
3. PLEDGE TO THE FLAG
4. PRESENTATIONS AND PUBLIC HEARING
4.1 Public Hearing in consideration of a tentative Annual Budget for the fiscal year beginning May 1,
2017, and ending April 30, 2018 for the Village of Elwood.
4.1.1 Open Public Hearing
4.1.2 Public Discussion
4.1.3 Close Public Hearing
5. PUBLIC COMMENTS (limited to two (2) minutes per person)
6. CONSENT AGENDA
All items listed on the consent Agenda are considered to be routine by the Village Board and will be
acted upon with one motion. There will be no separate discussion of these items unless a Board
member or citizen so requests, in which event, the item will be removed from the general order of
business and considered after all other regular agenda items.
6.1.1 Presentation of Minutes – March 1, 2017
6.1.2 Presentation of Bills – Unpaid Invoice Report in the amount of $ 59,999.78
6.1.3 Presentation of Bills – Paid Invoice Report February 16, 2017 through March 15, 2017 in
the amount of $ 1,213,359.00
7. REPORTS & COMMUNICATIONS FROM VILLAGE OFFICIALS
Ordinances/Resolutions are read as follows:
1
st Read – for Board initial consideration (Ordinances may be adopted if 2nd reading is waived.
2
nd Read – found under consent agenda for adoption
Final Read – for adoption not able to be placed on consent agenda
Pending – Board has reviewed previously, action determined at Board Meeting
7.1 Administration - Village Administrator Marian T. Gibson
7.1.1 Monthly Report
7.2 Police Department – Chief Fred Hayes
7.2.1 Monthly Report
7.3 Public Works – Supervisor Larry Lohmar
7.3.1 Monthly Report
7.3.2 Request Authorization to Purchase Permanent Scales - Consideration
7.4 Parks – Projects and Events Coordinator Jamie Mack
7.4.1 Monthly Report
7.5 Village Clerk – Julie Friebele
7.6 Village Attorney – Thomas Gilbert
7.7 Village President – William E. Offerman
8. BUDGET WORKSHOP
8.1.1 Fiscal Year 2017-2018 Proposed Budget Ordinance – First Read
8.1.2 Upgrade of Public Works Equipment to Increase Construction Capabilities –
Consideration
9. CLOSED SESSION
Closed Session To Consider:
• Appointment, Employment, Compensation, Discipline, Performance Or Dismissal Of Specific
Employee(s)
• Collective Bargaining
• The Consideration To Purchase Lease or Acquire Specific Real Estate Property
• The Probable Or Imminent And Pending Litigation
10. ACTIONS TO BE TAKEN FOLLOWING THE CLOSED SESSION MEETING
11. ADJOURNMENT
Want to get notified whenever we write about
The Village of Elwood Board of Trustees
?
Next time we write about The Village of Elwood Board of Trustees, we'll email you a link to the story. You may edit your settings or unsubscribe at any time.
Sign-up for Alerts
Organizations in this Story
The Village of Elwood Board of Trustees
More News