Orland Park Board of Trustees presents pride awards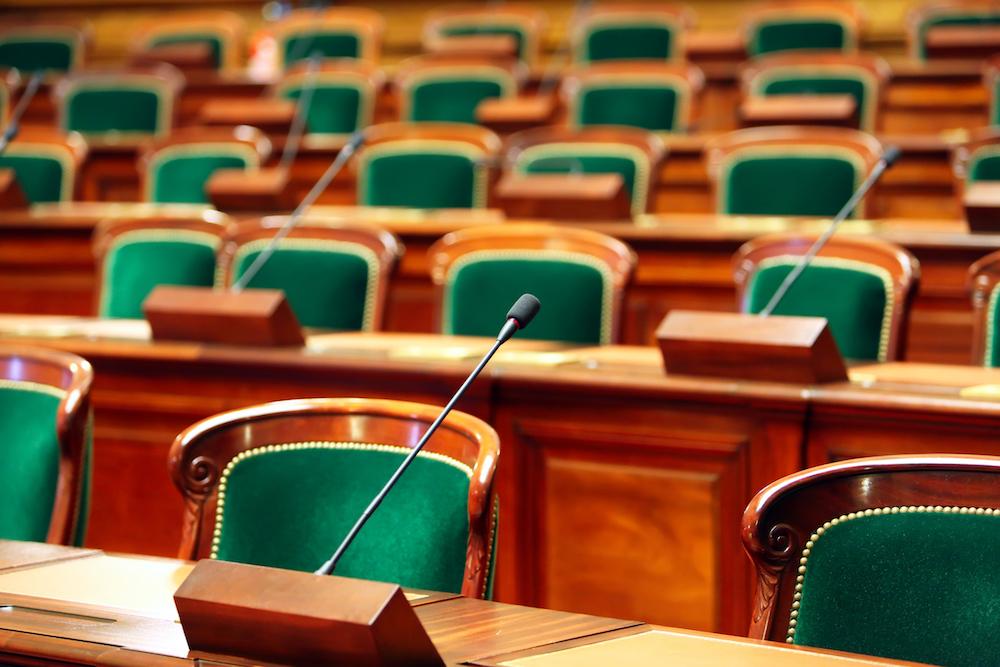 The village of Orland Park Board of Trustees met Monday to present pride awards.
Here is the meeting's agenda, as provided by the board:
Orland Park Village Board of Trustees is located at 14700 Ravinia Ave., Orland Park.
VILLAGE OF ORLAND PARK
Meeting Agenda
Board of Trustees
Monday, March 6, 2017 7:00 PM Village Hall
1. CALL TO ORDER/ROLL CALL
2. PLEDGE OF ALLEGIANCE
3. VILLAGE CLERK'S OFFICE
2017-0130 Approval of the February 20, 2017 Regular Meeting Minutes
2017-0160 2017 Inauguration Date - Ordinance
2017-0134 Orland Park Rotary Club - Raffle License
4. PROCLAMATIONS/APPOINTMENTS/PRESENTATIONS
2017-0131 Community Pride Awards - Sophia Jablonski
2017-0146 Community Pride Awards - St. Michael Cheerleaders - Presentations
5. PRE-SCHEDULED CITIZENS & VISITORS
6. CONSENT AGENDA
A. 2017-0125 Payroll - Approval
B. 2017-0126 Accounts Payable - Approval
C. 2017-0117 Outdoor Warning Siren System Annual Maintenance Contract
2017 - Purchase
D. 2017-0054 Quantitative Narcotics and Cannabinoid Testing and Expedited
Examination - Purchase
E. 2017-0091 Disposal of Certain Seized Vehicles at Public Auction - Ordinance
F. 2017-0122 Six (6) Panasonic - ARBITRATOR Mk3-HD In-car video
systems - Purchase
G. 2017-0107 Centennial Park Aquatic Center 2017 - Lifeguard Licensing
H. 2017-0108 Special Recreation Christmas Dinner Dance
I. 2017-0109 2017 Recreation Program Guide Distribution Approval
J. 2017-0121 ITB CPAC Filters Removal and Replacement of Sand (Silica) Bid
K. 2017-0100 Centennial Park Security Gates
L. 2017-0061 Centennial Park Aquatic Center - Pool Shade Structure Quote
M. 2017-0101 Tree Preservation and Green Infrastructure Account Policy Update
N. 2017-0102 Village Hall Green Roof Structural Analysis - Proposal
O. 2017-0139 2017 ComEd Grant - Resolution
P. 2017-0094 151st Street - Ravinia Avenue to West Avenue Purchase of Existing
Temporary Traffic Signal
Q. 2017-0149 2016-17 Zoning Map Update
R. 2016-0871 Caliente Mexican Restaurant - Special Use Permit
S. 2017-0093 Zeigler Building Code Variance - Resolution
T. 2017-0161 Downtown Main Street Parking Deck - Final Contract Amount
7. HEARINGS 7:00 P.M.
8. PUBLIC SAFETY
9. TECHNOLOGY, INNOVATION AND PERFORMANCE IMPROVEMENT
10. PUBLIC WORKS
11. DEVELOPMENT SERVICES, PLANNING AND ENGINEERING
12. PARKS AND RECREATION
2017-0137 Village of Orland Park Periodical Printing Approval
13. FINANCE
14. MAYOR'S REPORT
2017-0164 Veterans Outreach Programs
15. VILLAGE MANAGER'S REPORT
16. NON-SCHEDULED CITIZENS & VISITORS
17. BOARD COMMENTS
18. EXECUTIVE SESSION
A. Approval of Minutes
B. The Appointment, Employment, Compensation, Discipline,
Performances or Dismissal of Specific Village Employees
19. RECONVENE BOARD MEETING
Report on Executive Session and Action as a Result of, if any.
20. ADJOURNMENT
Want to get notified whenever we write about
Village of Orland Park Board of Trustees
?
Next time we write about Village of Orland Park Board of Trustees, we'll email you a link to the story. You may edit your settings or unsubscribe at any time.
Sign-up for Alerts
Organizations in this Story
14700 Ravinia Ave
Orland Park, IL - 60462
More News