Homer Glen safety committee quotes prices for signage, lights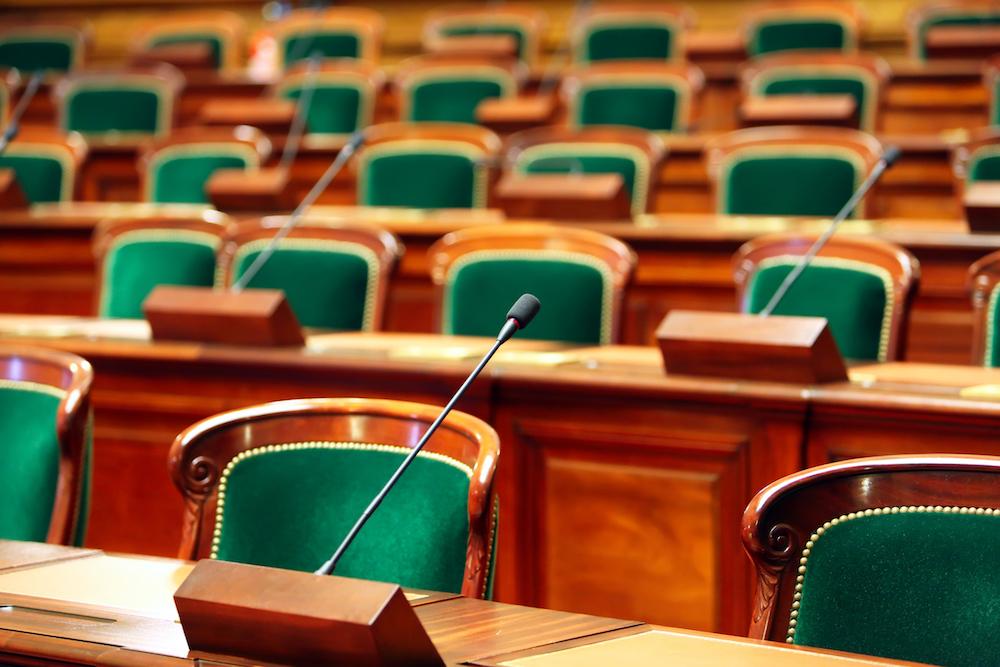 The village of Homer Glen Public Services & Safety Committee met Jan. 4 to quote prices for signage and lights.
Here is the meeting's agenda, as provided by the committee:
"The Public Services and Safety Committee has continued to address transportation issues within the Village including "Issues to Resolve" that pertain to traffic control. The committee recently reviewed traffic calming methods and procedures for Village review. "
Minutes Village of Homer Glen PUBLIC SERVICES AND SAFETY COMMITTEE Wednesday, January 4, 2017 - 6:00 PM Village Board Room, 14240 W. 151st, Homer Glen
A. CALL TO ORDER-6:02
B. PLEDGE OF ALLEGIANCE TO THE FLAG
C. ROLL CALL, ESTABLISH QUORUM
Present: Beth Rodgers, John Robinson, Mike DeVivo, Mike Salamowicz, Joe Baber, Dave Bricker, Jim Holuj, Mike Mertens, Chris Locacius, Dave Bricker -
D. APPROVAL OF AMENDMENTS TO AGENDA
E. APPROVAL OF MINUTES-motion for approval of minutes for the November 9, 2016 by
Chris Locacius, 2" by Dave Bricker. All voted to approve.
F. REPORTS AND COMMUNICATIONS
Chairperson Report-no report Fire Districts- Chris Locacius reported only small fires have occurred in their district. Will County Sheriff Jim Holuj reported on the numbers of tickets issued in the Village. Emergency Management Agency- no report * Homer Township Highway Department Report-Mike DeVivo reported their plowing efforts have been minimal due to lack of snow. Development Services Director Report- no report 7. Building Official-Joe Baber reported that the Building Department is currently
working on an updated Building Code and will be working with the Fire Districts with the revisions.
6.
G. OLD BUSINESS
1. AED Ordinance-Joe Baber reported the draft ordinance has been reviewed by the Village attorney and revisions have been made based on his comments. Also suggested changes by the Fire Districts have been included in the document.
2. Open Streets.com Review of Signage - Mike Mertens presented the data gathered at the radar speed signs which have been installed at Crystal Lake Drive and 139" locations. Further data collection will continue and future discussion will occur.
3. 151 Street Bike Path Street Signage- Quoted pricing for the signage and light plus installation costs were presented. A motion to move forward with project was made by Chris Locacius, 2" by Beth Rodgers. All voted to approve. Mike DeVivo mentioned stripping may also
be added at these locations.
H. NEW BUSINESS
1. Signage at West Hadley Rd. & East Bruce Rd.-Discussion occurred regarding sight lines and safety concerns at this location. Mike DeVivo stated this is a county road and he will bring this topic to the county.
2. Yield Signs at Wedgewood Dr. & Burr Oak Dr. - Discussions occurred regarding this T intersection. A engineering/traffic study was recommended. Motion by Chris Locacius, 2" by John Robinson. All voted in favor.
3. Signage at South Bell Rd. & West Hadley Rd.- Safety and sight lines were discussed. Mike DeVivo stated an engineering study has already been conducted by H.R. Green and will bring results to the committee.
ACTION ITEMS
PUBLIC COMMENT-Janice Sang spoke regarding recent vandalism on her home. An incident report has been filed with the Will County Sheriff's Department.
Debra Rubino spoke regarding recent vandalism also located on the Doonaree Circle block. Yoko Eide spoke against a traffic control device at the Wedgewood Dr. & Burr Oak Dr.
intersection. George Yukich spoke in favor of a multiple stop signs at the Wedgewood Dr. & Burr Oak
Dr. intersection.
ADJOURNMENT-Motion by Chris Locacius, 2" by Mike DeVivo, meeting adjourned at 7:12.
Want to get notified whenever we write about
Village of Homer Glen Public Services & Safety Committee
?
Next time we write about Village of Homer Glen Public Services & Safety Committee, we'll email you a link to the story. You may edit your settings or unsubscribe at any time.
Sign-up for Alerts
Organizations in this Story
Village of Homer Glen Public Services & Safety Committee
More News