Braidwood City Council authorizes construction services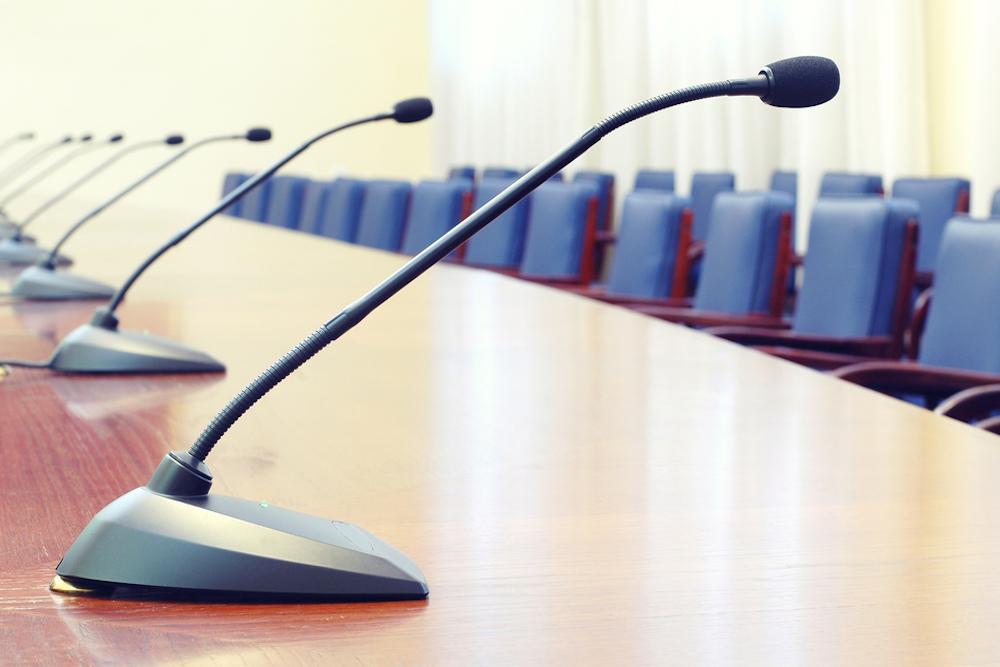 The Braidwood City Council met Nov. 7 to authorize construction services.
Here are the meeting's minutes, as provided by the council:
The board of trustees provides oversight, guidance and governance for the city of Braidwood.
CITY OF BRAIDWOOD
City Council Rescheduled Regular Meeting Minutes
Monday, November 7, 2016
Call to Order
Mayor Vehrs called the meeting to order at 7:00pm.
Pledge of Allegiance
Mayor Vehrs asked the Chief of Police to lead us in the Pledge of Allegiance.
Roll Call
Elected Officials present: Commissioner Hibler, Commissioner Hutton, Commissioner Smith, Commissioner Tessler and Mayor Vehrs were present.
Appointed officials present: City Attorney Bryan Kopman, City Clerk Sue Grygiel, Chief Nick Ficarello and City Administrator Don Labriola were present. City Engineer was absent.
Public Comment
Rich Girot, told Comm. Smith that he hadn't heard back about the tree yet. Rich had a couple other quick things. He said that EZ Street which is a city street and you has a right in and right out and people are turning left anyway. He said that by Statute 35-6.04 from IDOT, that is an inconvenience for people to use that access and said it doesn't have to be there. This was left up to the city and the Planning & Zoning Board because of the development of the property. There's only one business there and it's a city street not a private street and with the Engineer not being here he couldn't ask that question. He then said something needs to be done with it. The Mayor then spoke and said that he was talking with Todd our Engineer when IDOT put that proposal together; from the hydraulics when they changed the entrance way and the pond, they said this is the way it's going to be. The Mayor told them he didn't think that was right because there is only one business there right now and nothing is being developed at this time on the other side of the street. IDOT said that if you have any development on the other side of the street or any other businesses come in there they will reconsider the entrance way. Rich said that he had one other thing after reading in the paper about the VFW and the Veterans Memorial. If they're not for profit then there's no tax money to generate and if you read the Annexation Agreement with that development out there it basically states they don't have do nothing, that's how it came to the city; no sidewalks, no lights, no drainage except the pond, they don't even have to hook to sewer and water. Rich said he's all for businesses but if you can figure a way around that Annexation Agreement you are going to have a big mess.
Public Comment Closed at 7:07pm.
Approval of Minutes
A motion was made by Comm. Hutton, seconded by Comm. Smith to approve the Regular Meeting Minutes of October 25, 2016 as printed. Motion approved 5 ayes, 0 nays (Hutton, Smith, Tessler, Hibler, & Mayor Vehrs).
REPORTS BY CITY OFFICIALS
Mayor
Mayor Vehrs reminded everyone that on November 11th is the Dedication for the Flag at the Route 66 Information Center on Route 53 at 4:00pm on Veterans Day. He asked everyone to come out and support the Cub Scouts, Boy Scouts and Eagle Scouts. This Flag Dedication is in honor of Brandon Schulte's project to earn his Eagle Scout Badge.
Administrator
Don brought up his agenda item for a Proposal from B & F Construction Code Services. They would be providing building inspection services for the city. Rich Piccolo of B &F is here tonight to give us a presentation and answer any questions of the council. At this time Don turned it over to Rich Piccolo to give his presentation. Rich gave a bio on how he and his wife started their business and explained what his company will do for Braidwood in regards to building inspection services they will provide to the city.
City Clerk
The city clerk addressed her Agenda item, the Proclamation for Red Ribbon Week that she brought up at the last council meeting. Explaining it was on the Agenda for a motion tonight as the request to be on the last agenda came in to late. The city clerk then asked the council to entertain a motion to approve the Proclamation Request for Red Ribbon Week.
Comm. Tessler made a motion to approve the Proclamation for Red Ribbon Week, seconded by Comm. Smith. Clerk advised the council about an upcoming Community Dinner Project, spearheaded by the Wilmington Lions Club. It's a Thanksgiving Dinner for all individuals or families that are struggling financially, on November 20th, 1-4pm at the Diamond Banquet Hall.
Engineer
Absent.
City Attorney
Atty. Kopman addressed his first agenda item, Resolution 16-21. This resolution authorizes Execution of Agreement with B &F Construction Code Services Inc. to provide Plan Reviews and Inspection Services for the city. Everyone has a copy of the proposal and if there are any questions he will be happy to try and answer them.
Comm. Tessler made a motion to approve Resolution 16-21, Agreement with B & F Construction Code Services, seconded by Comm. Hibler. Motion approved with 5 ayes, 0 nays (Tessler, Hibler, Hutton, Smith & Mayor Vehrs).
The next item is Resolution 16-22, Authorizes the city to send Notice with its intention to Terminate the current Intergovernmental Agreement with Coal City. Coal City currently provides the Building Inspection Services for the City of Braidwood and that Agreement provides 15 day Notice of Termination. The attorney advised that once this Resolution passes we can then give our 15 day Notice.
Comm. Smith made a motion to approve Resolution 16-22, Authorizing Termination of IGA with Coal City for Building & Property Inspector Services, seconded by Comm. Tessler. Motion approved with
5 ayes, 0 nays (Smith, Tessler, Hibler, Hutton and Mayor Vehrs).
The next Resolution up for tonight is 16-23, Authorizes Execution of Engagement Letter to provide a Comprehensive Hotel Market Study. As everyone knows the Mayor's mission is to bring a Hotel to Braidwood and this would be the first step in making that happen. The attorney asked if anyone wanted to comment on or had questions. Comm. Smith asked if there was any money involved with this Market Survey. The attorney replied yes. The proposal from Hotel R & D is for $8,000, $4,000 down and the balance of $4,000 when they complete the study which is all TIF eligible.
Comm. Hutton made a motion to approve Resolution 16-23 Authorizing Execution of a Hotel Market Study, seconded by Comm. Smith. Mayor asked for discussion. Motion approved with 5 ayes, 0 nays (Hutton, Smith, Hibler, Tessler & Mayor Vehrs).
The last item up for approval is Ordinance 16-17, Amend Chapt. 66 part of the solid waste portion of the Ordinance. The attorney said in looking at various municipalities and how they're handling things are research as shown that the city ordinance was a little of date in terms with other communities and what best practices are. The new Ordinance, 16-17 deletes some language in the current ordinance and gives the city more flexibility and moving forward and would allow them to continue working with Waste Management with the current arrangement.
Comm. Tessler made a motion to approve Ordinance 16-17 Amending Chapt. 66 regarding solid waste, seconded by Comm. Hutton. Motion approved with 5 ayes, 0 nays (Tessler, Hutton, Hibler, Smith & Mayor Vehrs).
REPORTS BY CITY COMMISSIONERS
Accounts & Finances
Comm. Hibler made a motion that we pay the total bills due on our Check Register in the amount of $159,759.29, seconded by Comm. Smith. Motion approved with 5ayes, 0 nays (Hibler, Smith, Hutton, Tessler & Mayor Vehrs).
Comm. Hibler made a motion to pay the Payroll Expenses due in the amount of $87,024.56 seconded by Comm. Smith. Mayor asked for discussion. Motion approved 5 ayes, 0 nays (Hibler, Hutton, Tessler, Smith, & Mayor Vehrs).
Streets & Public Improvements
Comm. Smith said no matter what they try to get done they're dealing with the weather and all they can do is try. They are working on equipment and some of the equipment they have is getting old, when they go to do a job something breaks and then they have to wait until it's fixed. Comm. Smith said they really need a truck and he continues to save money the best way he can but still get things done. They put projects out for bid but it looks like they will have to wait until next spring to get to them, he wants to have things done right. The Street Department is going to get some streets done and hopes to get them done as quickly as they can. They will patch the streets until that time they can get to them.
Public Buildings & Property
Comm. Hutton added to what Comm. Smith was talking about. We are in need of a Boom/Wench Truck that both departments can use. The one we have down there now is a 1960 something and is well overdue to be retired. The wench works on it and that's what we use to pick up the pumps and the lift stations. Comm. Hutton said it's hard to spend $70,000-$80,000 that you're going to use a few days a year. We can look and find a good used one and we are going to do pretty quickly and share the expense between the two departments. Comm. Hutton then read the Outside Crews report. Jim got a call last week, we had been part of the NRG grid system and they took us off because our generators were made in 2005. He questioned them at the time and they really wouldn't give us a definite answer other than the generator was too old. They are now revamping what they're looking for age limits and there's a chance we can get back on that program, may not be until next June but they will be getting back with him. It helps a lot because one day a month they shut our plant off and run on our generator for an hour and they compensate the city quite well at the end of the year, with payouts twice a year. At the Plant they had a company out there todays showing then different testing equipment for the sewer plant.
Public Health & Safety
Comm. Tessler said he had few quick things the Chief provided him with. On October 19th a K9 search was conducted at the Reed Custer Middle and High School. The K9 Units were from Braidwood, Joliet, Morris, Will County Forest Preserve, North Chicago, Minooka and Naperville. Good thing is that no drugs were found around the schools or on the grounds which is good to hear and good to see. Final Reports for the Drug Take Back on October 22nd resulted in over four pounds of Nonuse Prescription Drugs. The commissioner gave some numbers from 10/25/16 to 11/7/16, total calls for service 117.
Planning & Zoning Board Report
No Zoning Board Report.
Executive Session
No motion to go into Executive Session.
Old Business
Nothing to Report.
New Business
Nothing to Report.
Adjournment
Comm. Tessler made motion to adjourn the Regular Meeting at 7:43pm, seconded by Comm. Smith. Motion approved with 5 ayes, 0 nays (Tessler, Smith, Hutton, Hibler & Mayor Vehrs).
Meeting adjourned.
Approved this____ day of_________________2016
____________________________________Mayor
____________________________________City Clerk
Want to get notified whenever we write about
Braidwood City Council
?
Next time we write about Braidwood City Council, we'll email you a link to the story. You may edit your settings or unsubscribe at any time.
Sign-up for Alerts
Organizations in this Story
More News