Braidwood City Council authorizes sale of real estate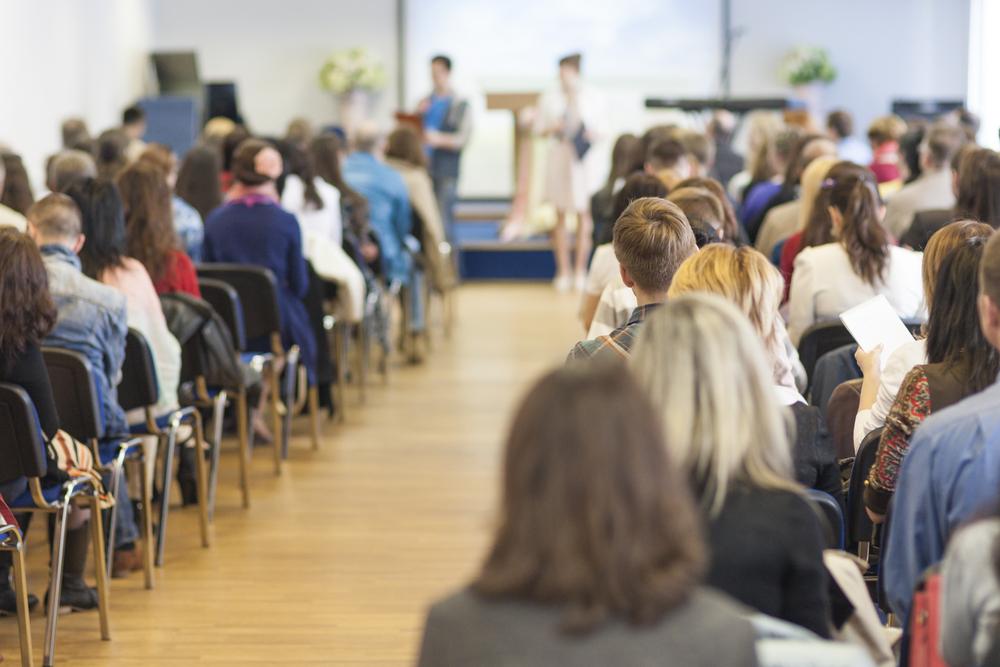 The Braidwood City Council met Sept. 27 to authorize the sale of city real estate.
Here are the meeting's minutes, as provided by the council:
The board of trustees provides oversight, guidance and governance for the city of Braidwood.
CITY OF BRAIDWOOD
City Council Regular Meeting Minutes
Tuesday, September 27, 2016
Call to Order
Mayor Vehrs called the meeting to order at 7:00pm.
Pledge of Allegiance
Mayor Vehrs asked the Police Chief to lead us in the Pledge of Allegiance.
Roll Call
Elected Officials present: Commissioner Hibler, Commissioner Hutton, Commissioner Smith, Commissioner Tessler and Mayor Vehrs were present.
Appointed officials present: City Attorney Matt Campbell, Chief Nick Ficarello and City Clerk Sue Grygiel and City Administrator Don Labriola were present. City Engineer was absent.
Public Comment
Public Comment Opened and Closed at 7:01pm.
Approval of Minutes
A motion was made by Comm. Smith, seconded by Comm. Hutton to approve the Regular Meeting Minutes of September 13, 2016 as printed. Motion approved 5 ayes, 0 nays (Smith, Hutton, Hibler, Tessler & Mayor Vehrs).
REPORTS BY CITY OFFICIALS
Mayor
Mayor Vehrs reminded everyone that on October 16th is our Scarecrow Festival, being held at the City Park. There will be games, pumpkin patch, cupcake walk, can enter for the chili cook off, scarecrow contest. A fun time for all. The Mayor also said he attended ribbon cutting ceremonies; one at the Re-Opening of Berkots which looks beautiful, they did a nice job and gave the Braidwood Residents the best of the best, and one new business at Emmy's Café. The Mayor said they're doing very well down there. Even if you don't gamble, you can stop in there for a cup of coffee, a doughnut, hot dogs and socialize. Emmy's in both Braidwood and Coal City are doing very well.
Administrator
Don commented that last week the Mayor, Engineer and himself had a great meeting with a Representative from a National Hotel Chain. We looked at some prospective sights and got some insight into the future in helping to bring a hotel into town. We will be meeting with them again and giving a report after that in the future. Tonight we have a representative from Waste Management who is our current waste hauler for the city. Mike Morley is here tonight and would like to make a presentation about the services they provide and may be able to provide in the future. At this time Mike Morley stepped to the microphone and gave his presentation.
City Clerk
The city clerk said that she had put back on the Agenda for the city hall staff, a request for a Tag Day on October 1st for Scarecrow Festival Donations to help defray some of the costs. They hadn't gotten as many monetary donations that would allow us to have like we did last year. They will be on Main Street at both Rte. 129 and Rte. 53. The ladies will be wearing their reflective vests for the Tag Day. The city clerk then asked the council for a motion to approve this Tag Day request.
A motion was made by Comm. Tessler to approve the Scarecrow Fest Donation Tag Day on October 1, seconded by Comm. Hibler. Motion approved 5 ayes, 0 nays (Tessler, Hibler, Hutton, Smith & Mayor Vehrs).
Engineer
Engineer was absent at this meeting.
City Attorney
Attorney Campbell had two matters up for tonight. The first one is Ordinance 16-15 which is an ordinance authorizing the Sale of Real Estate in a TIF District for Richard and Maria Urban. Back in April 2015 the city entered into an Agreement with the Urban's to sell them Lot 6 in the Favero Subdivision. They also entered into a Development Incentive Agreement with the Urban's in relation to Resolution 15-05. Since then the subdivision has been re-platted, so what was old Lot 6 is now Lot 2. Pursuant to the requirements of the TIF Act we were required to publish a Legal Notice in the newspaper allowing people to propose any position to the property if they wanted. The Notice has been done and the Urban's did submit a contract consistent with the terms of the Resolution and the Incentive Agreement. So we are looking to codify that tonight, approving the Contract for the Sale of Lot 2 in the Favero Subdivision to the Urban's pursuant to the prior Resolution and looking for a motion to approve that.
A motion was made by Comm. Tessler to adopt Ordinance 16-15, seconded by Comm. Smith. Motion approved 5 ayes, 0 nays (Tessler, Smith, Hutton, Hibler and Mayor Vehrs).
The second is Ordinance is 16-16, Authorizing Execution of a License Agreement to Operate a Business on City Property. The administrator was contacted by Joe Hudetz who operates like an ice and water kiosk in Wilmington. It provides water and ice service with a stand-alone unit. Joe approached the city to do that and he is looking at city property at 199 E. Main St. So the attorney put together a License Agreement for that. Attached to the Ordinance is a Draft of that Agreement. Initially we had said a 1yr. term and Joe Hudetz is asking for a term of 5yrs. The attorney told Joe if we do that, than we will need some kind of escalator in the cost for the use of the city property. Initially we said it would be $300/month to use the property as a license fee. Mr. Hudetz would pay the cost of water service, electric service and wouldn't be tapping on to our sewer system. Also suggested for the first 6 months of getting up and running we could reduce that fee to $150/month. But then based on this longer term we thought it appropriate to have some escalator in there for that license fee on the monthly amount. We had suggested 2.5-3.0% and after listening to Waste Management and their percentage, it would be fair to be anywhere from 2.5%-5.0%, so that's up to council and how they want to handle. Attorney also said that paragraph 9 which is bolded, that because it's a License Agreement that means they don't have an interest in the land, it's a personable interest and not sign able to anyone else and can be terminated by either parties with a 90-day notice.
A motion was made Comm. Tessler to adopt Ordinance 16-16, seconded by Comm. Smith. Mayor asked for discussion. Question is everyone in agreement with the 5 yrs. based on the reason for it then we can do that. Next question is the amount of the increase and how does the council feel about these two issues. Comm. Smith questioned that if someone came along and wanted to buy property for a business what can we do. Attorney said we can terminate within 90-days and that's the reason for the License Agreement versus a Lease Agreement where that person has an interest in that land and we don't want that. Once agreement is terminated he has to put back to the way it was, a vacant piece of property. When council was asked about the 5yr. term nobody had a concern. Then addressed was the percentage and the attorney felt anywhere in the 2.5%-5.0% is reasonable. Comm. Tessler said 4.0% sounded like a good number but didn't want it to be detrimental to him, would like to see him succeed. The attorney suggested how bout we split it between the 4.0% and the 3.0% and say 3.5%. The attorney will work with Mr. Hudetz to get this executed if approved. Comm. Hutton advised that there is already a water tap there so we don't have to tap into the main, and he has no domestic waste with the unit, therefore no reason to go through sewer.
Motion approved 5 ayes, 0 nays (Tessler, Smith, Hibler, Hutton & Mayor Vehrs).
REPORTS BY CITY COMMISSIONERS
Accounts & Finances
Comm. Hibler made a motion that we pay the total bills due on our Check Register in the amount of $161,058.26, seconded by Comm. Hutton. Motion approved with 5ayes, 0 nays (Hibler, Hutton, Smith, Tessler & Mayor Vehrs).
Comm. Hibler made a motion to pay the Payroll Expenses due in the amount of $82,976.27, seconded by Comm. Tessler. Motion approved 5 ayes, 0 nays (Hibler, Tessler, Smith, Hutton & Mayor Vehrs).
Streets & Public Improvements
Comm. Smith said if it doesn't rain tomorrow morning he will be moving forward with opening a city alley that has been filled with water and has been breeding mosquitos. His men will be taking care of this flooded area. Comm. Smith said they have a lot of work to do and they are going to keep going until the ground freezes.
Public Buildings & Property
Comm. Hutton gave the Plant Crews Report followed by the Outside Crews Report. The Outside Crew had 211 locates, 51 shut off tags, 1 sewer inspection, 2 water repairs, 14 meter repairs, 41 meter reads and some water shut offs. They helped guys with cutting grass and painted parking lots with new stripes. Comm. Hutton also reported that we have a broken sewer line at Kennedy Rd. and Route 129. When the railroad bored underneath the road and the tracks, they bored over one of our sewer lines unknown to us until just this past week. Now there's about a 6 ft. round sink hole and about 3 ft. deep. The manhole upstream is almost full, next one down from that is about half full. They asked if we wanted to fix it and bill them and Jim told him not with that high service line on top of that sewer line.
Public Health & Safety
Comm. Tessler read the Chief's numbers from 9/13-9/23/16, total calls for service 276. He then read another report from the Chief regarding the drug stops that were made recently in town and thanked Chief Ficarello and his officers for a great job again. Comm. Tessler then gave update on the Laraway Communications, the new dispatch center. Comm. Tessler, Chief Ficarello, Administrator Labriola, Mayor Vehrs and our Attorney represented Braidwood for a buildings and bylaws meeting. The meeting got a little heated and tempers rose but think we got a promise from them. We are also thankful to have some Will County Board members that believe we should be a part of it and are backing us 100%. It's a positive thing that the County is building this for the Laraway Communications so they kind of have a say of who is in that building.
Planning & Zoning Board Report
No Zoning Board Report.
Executive Session
A motion was made by Comm. Hutton to go into Executive Session at 7:29pm to discuss Land Acquisition and also invited the City Administrator in, seconded by Comm. Tessler. Motion approved 5 ayes, 0 nays (Hutton, Tessler, Hibler, Smith & Mayor Vehrs).
A motion was made by Comm. Tessler to Reconvene the Regular Meeting at 8:10pm, seconded by Comm. Smith. Motion approved 5 ayes, 0 nays (Tessler, Smith, Hutton, Hibler & Mayor Vehrs).
No action being taken following Executive Session. We will have a full report at a future meeting on the Townes of Braidwood along with our projects that we are working on.
Old Business
Comm. Hutton commented on the small Sanitary Sewer that was going on North Division Street. They had a bid letting and the Engineers estimate was $60,000. The lowest bid was $127,000 and the highest bid was $288,000. The Mayor said are they going to reject all bids and Comm. Hutton said yes they are.
Comm. Tessler wanted to talk about the Erie St. ditch. He talked with Comm. Hutton and he made call to MG2A and gave some pertinent information. Comm. Hutton said we've talked about this for the last 3-4 years and it always comes back to the permit. Before they can a permit they have to do the wetland which costs about $5,000-$6,000 for Wetland Study. Once the study is done, then you have to apply to the Corp. of Engineers for a permit, this is all the first part. The pipe, labor, restoration, inlets, the whole project is about $60,000, with engineering fees on top of that, roughly another $20,000. Comm. Smith said could probably use MFT for it. Comm. Tessler spoke and said that he and the Chief discussed this right after the phone call was made. He said that Public Safety Budget will take care of the $6,000 for the Wetland Study. Jim said they're ready, just waiting for direction. Comm. Tessler said that he, Comm. Smith and Hutton talked about doing this in phases, can't do the whole job at once. Comm. Smith said his manpower can take care of it and the pipe can be covered under MFT. Comm. Smith said they have the equipment and the dirt so it wouldn't be very expensive and could get good part of it done this fall. The biggest issue is access to the ditch and will have to get permission from the homeowners around this ditch to be on their property for the study and the work.
New Business
Nothing to Report.
Adjournment
Comm. Tessler made motion to adjourn the Regular Meeting at 8:20pm, seconded by Comm. Hutton. Motion approved with 5 ayes, 0 nays (Tessler, Hutton, Hibler, Smith & Mayor Vehrs).
Meeting adjourned.
Approved this____ day of_________________2016
____________________________________Mayor
____________________________________City Clerk
Want to get notified whenever we write about
Braidwood City Council
?
Next time we write about Braidwood City Council, we'll email you a link to the story. You may edit your settings or unsubscribe at any time.
Sign-up for Alerts
Organizations in this Story
More News