Illinois dental policy committee establishes quorum.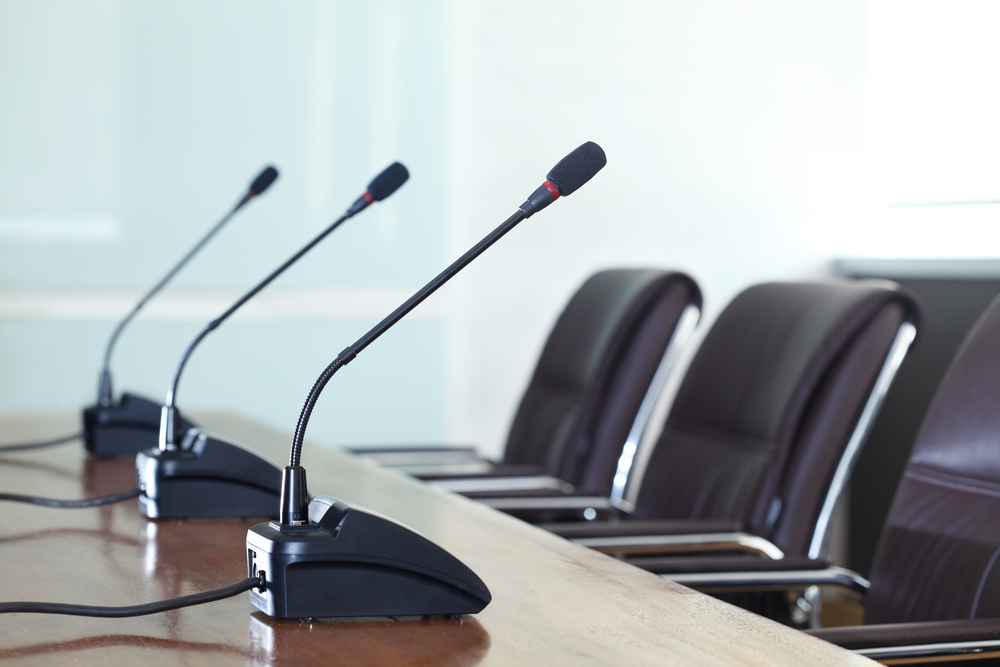 The Illinois Department of Healthcare and Family Services Dental Policy Review Committee met April 27 to establish a quorum.
Here are the meeting's minutes, as provided by the committee:
Illinois Department of Healthcare and Family Services Dental Policy Review Committee April 27, 2016 Dental Policy Review Committee Members Present Jorelle R. Alexander, Cook County Health & Hospitals System Mary Pat Burgess, Chicago Department of Public Health Jason Grinter, Onsite Dental Mary Hayes, Pediatric Dental Health Associates, Ltd Greg Johnson, Illinois State Dental Society Mary Margaret Looker, Central Counties Health Centers W.H. Milligan, Southern Illinois University, College of Dentistry Kathryn Olson, Crusader Community Health Jim Thommes, Dental Director DentaQuest of Illinois Dental Policy Review Committee Members Absent James Wahl, Champaign-Urbana Public Health District Stacey Ballweg, Illinois Department of Public Health HFS Staff Present Christina McCutchan, Shelly DeFrates, Mashelle Rose, Michelle Eckhoff DentaQuest Staff Present Krista Smothers, Dionne Haney, LaDessa Cobb, Michelle O'Neil, Carol Leonard Interested Parties Geri Clark, DSCC Kelly Pulliam, Liberty Dental Pam Cuffle, Illinois State Dental Society Judy Bowlby, Liberty Dental Julie Janssen, IFLOSS Timika Nunley-Thomas, Liberty Dental Louie Whitesman, All Kids Dental Center Irena Crespo, Orthodontic Experts Alicia Kieffer, Kieffer Practice Management Mona VanKanegan, Oral Health Forum Karolina Lekarmyk, Orthodontic Experts Chris Manion, Illinois State Dental Society Theresa Romana, Liberty Dental Meeting Minutes I. Call to Order: The meeting was called to order April 27, 2016 at 1:00 p.m. by Christina McCutchan. A quorum was established. II. Introductions: Dental Policy Review members, HFS staff and interested parties were introduced in Chicago and Springfield with note of new committee members. III. Old Business Illinois Department of Healthcare and Family Services Dental Policy Review Committee April 27, 2016 a. January 13th Meeting Minutes: Dr. Thommes made a motion to discuss the minutes, which was duly second by Greg Johnson. A motion was passed by the committee to post the minutes on the HFS website once the minutes are updated. Motion was approved. b. Ethics Training: Christina McCutchan, Acting Dental Program Manager for HFS, informed committee that some ethics training has still not been completed. For those who haven't completed, it must be completed by the end of the week or will be removed from committee. c. Rules: Christina McCutchan provided an update on the status of Table D Rule. Table D was published in the May 6, 2016 Issue of the Illinois Register on the Secretary of States Website at http://www.cyberdriveillinois.com/departments/index/register/home.html, found on pages 77 – 80. d. Bylaw Changes: Christina McCutchan is still working with administration on getting these approved. IV. New Business: a. DentaQuest Update: Dionne Haney, Illinois Executive Director DentaQuest of Illinois, discussed Provider Summary Report (see attached documents). b. Managed Care and ACE/CCE Update: Michelle Eckhoff from the Bureau of Managed Care discussed changes in Managed Care (see attached documents). In January of 2016 a new Managed Care manual was posted to the HFS website at http://www.illinois.gov/hfs/SiteCollectionDocuments/MCOManual.pdf. i. School Dental Program, page 14: Under the Family Health Plan Program, Health Plans will accept claims from Non-Affiliated Providers of dental services provided in a school for Enrollees under the age of 21 outside of the Health Plans contracting area. Payments of such services will be according to the HFS applicable Medicaid Fee-For-Service reimbursement schedule. Health Plans may require the program to follow its protocols for communication regarding services rendered in order to further care coordination. c. Impact Provider Enrollment Update: Mashelle Rose, Bureau Chief of Medicaid Integrity, gave update on IMPACT Dental Provider enrollment numbers. 222 new dental providers enrolled 136 dental providers revalidated 20 new dental provider applications pending 453 revalidations pending Illinois Department of Healthcare and Family Services Dental Policy Review Committee April 27, 2016 V. Legislation Update: Greg Johnson, Illinois State Dental Society, gave an update on the current legislation that affects Medicaid and participating dentists. HB 500 was signed into law and developed criteria for a Public Health Dental Hygienists and would allow trained dental assistants to perform coronal scaling on young Medicaid enrolled children. Trailer bill HB5948 has now been introduced and passed the House that tweaks the hours for the certification of a Public Health Dental Hygienists. Senate Bill 3080 is regarding provider networks in MCOs but does not specifically include dental yet, ISDS is working with Senator Trotter on this. SB2244 has been brought about to remove dental from MCOs. ISDS plans to bring more information on the development of quality metrics for dental MCOs and network transparency to the Director over the summer. And, House Bill 6213 passed the House regarding transparency in MCOs and this bill does reference dental services. Mr. Johnson also spoke about the Federal Access Transparency Rule requirement that has been extended to October 2016, as well as DentaQuest MCO networks in Springfield and Peoria. Carol Leonard of DentaQuest stated that DentaQuest will be transitioning to a new web portal host in the near future. When that transition takes place, there will be a new hierarchy in place for displaying providers. This part of the project will be led by DentaQuest's Provider Engagement team. That transition was originally scheduled for June 30, but has been moved to the August 31 update to allow HFS time to review and approve provider communication as this impacts HFS and Managed Care providers. Satisfaction Survey: Krista Smothers, DentaQuest Outreach Coordinator, presented the results of the Provider survey that was performed in December 2015 which providers received by mail and e-mail. There was a 6% response rate and the survey measures 6 key areas provider communications with DQ, tools and resources provided by DQ, including customer service, program policies and procedures, care coordination, program members and overall satisfaction with DQ. Overall most areas of measurement showed increased satisfaction from 2014 and some examples of increased satisfaction are ability to reach to DQ rep, DQ rep responding to inquiries in timely manner, ability to contact appropriate DQ rep, increased favorable response that the provider had not experienced any issues with DQ in the past 12 months. a. Procedures/DORM Updates: Dionne Haney, Illinois Executive Director DentaQuest of Illinois, informed the committee that the sections of the DORM will have updates in the near future Section 1.04 All Kids/HFS Dental Program Copayments, Attachment BB, Attachment AA will have code D2394 added, Exhibit A will have Benefit Limitations for D1206/1208, and CDT codes D5221, D5222, D5223 and D5224 will become effective July 1, 2016.Shelly DeFrates, Dental Program staff for HFS informed the committee that HFS Posted a new dental fee schedule with an effective date March 1, 2016. The new fee schedule eliminates CDT Codes D9220, D9221, Illinois Department of Healthcare and Family Services Dental Policy Review Committee April 27, 2016 D9241, D9242, and replaces them with D9223 and D9243. i. Limited Exam D0140 Code: Jason Grinter, Dental Policy Member, held a discussion on the requirements for D0140. Dr. Grinter would like to modify the language, it states "Limited exam only payable in conjunction with treatment". The reality is sometimes there is no treatment other than the examination and determination of what next step is, example is a child/infant falling and the gums are a little swollen but no X-rays are even needed and the doctor may just advise parent and/or also give them script for pain or antibiotic. ii. Ortho D8670 Code: Christina McCutchan held a discussion about having the prior authorization for the D8670 be with the patient and not the specific provider. Reasons why is so that no more COC have to be completed for the following if the provider moves practices, or patient move to a managed care plan or if the patient is being seen in a practice that has multiple providers. iii. Hospital Billing: Christina McCutchan discussed with the group how hospital services work with the Managed Care Plans. Christina stated that there is some confusion about forms that need to be completed with dental work at hospitals and Dr. Grinter was nice enough to get all forms needed for the MCO plans, so if anyone needs the information please let Christina know. b. Change of July Meeting Date: Christina McCutchan provided the new date of July 27, 2016 for the next Dental Policy Review Committee meeting. VI. Adjournment: Kathryn Olson made a motion to adjourn the meeting, which was duly seconded by Dr. Mary Hayes and passed without objection by the committee. The meeting adjourned at 3:03 p.m.
Want to get notified whenever we write about
Illinois Department of Healthcare and Family Services
?
Next time we write about Illinois Department of Healthcare and Family Services, we'll email you a link to the story. You may edit your settings or unsubscribe at any time.
Sign-up for Alerts
Organizations in this Story
Illinois Department of Healthcare and Family Services
More News