Aurora Finance Committee reviews commercial lease agreement for city-owned building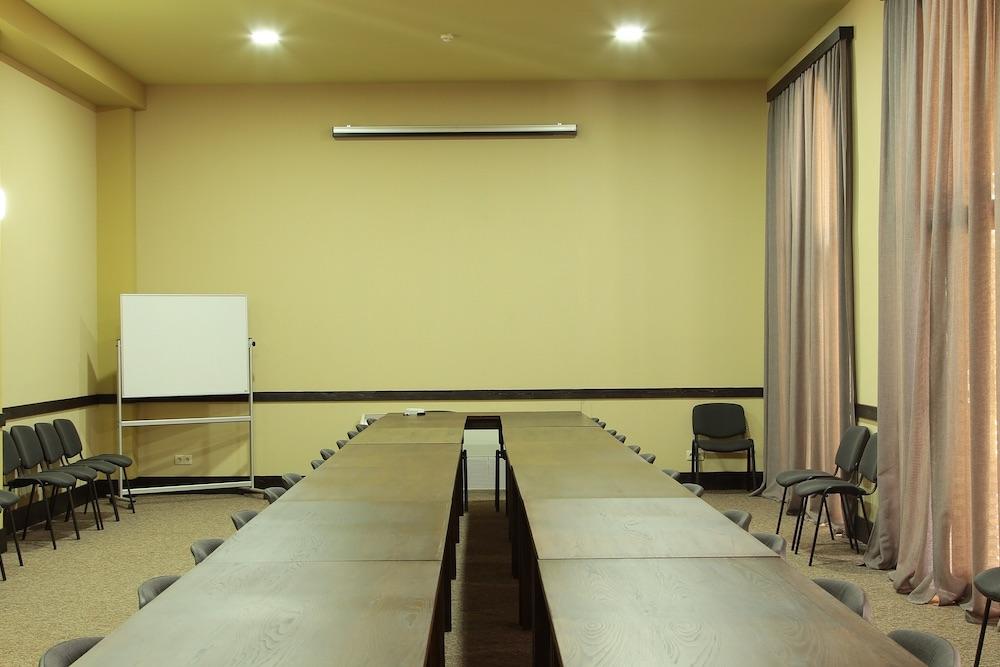 The Aurora Finance Committee met Tuesday, June 28.
The Aurora Finance Committee is a standing committee of the city council. It advises the council on all matters related to the city's finances.
Here is the agenda as provided by Aurora:
City of Aurora City Hall 5th Floor Conference
Room 5B
44 East Downer Place
Aurora, IL
Finance Committee
Agenda - Final
Tuesday June 28, 2016
3:00 PM
Chairperson Bob O'Connor
Alderman Kristina "Tina" Bohman
Alderman Rick Mervine
Alt - Alderman Ted Mesiacos
CALL TO ORDER:
ROLL CALL
OTHERS PRESENT
APPROVAL OF MINUTES
16-00590 Approval of the minutes from the Finance Committee on June 14, 2016.
AGENDA
16-00419 A Resolution Weatherization and Emergency Removal of Dome at 2 N River Street (Hobbs building).
16-00487 A Resolution Requesting Approval to Accept the Three (3) Year Lease Proposal from Chicago Office Technology Group for Xerox C60 Printers for the City Hall Mailroom.
16-00553 A Resolution authorizing the City of Aurora to enter into a new Commercial Lease Agreement with Rocktown Adventures LLC for the City Owned building located at 107 Spruce St.
16-00562 A Resolution Authorizing the Purchase of One (1) Stryker Power Cot and Eight (8) Power Load Systems from Stryker Corporation for the Aurora Fire Department in the amount of $243,761.00.
16-00574 A Resolution Authorizing the Acceptance of Bid Pricing from Various Contractors for Supplemental Snow Removal Services and Snow and Ice Control Services for a two year contract with optional two additional one-year extensions for the Division of Street Maintenance.
16-00580 A Resolution entering into an agreement with Advent Systems Inc. to convert City Hall video security cameras to the Genetec standardized system in the amount of $36,290.00 for the MIS Division.
16-00602 A Resolution authorizing the execution of a memorandum of understanding between the City of Aurora, Kane County, and the City of Elgin; the participation in the 2016 Edward Byrne Memorial Justice Assistance Grant (JAG) program; and the use of the City of Aurora's portion toward the Aurora Police Department equipment purchases. (Public Hearing at City Council on July 26, 2016.)
16-00563 Treasurer's Report - February 2016
16-00564 Treasurer's Report - March 2016
16-00048 A Resolution to execute the Intergovernmental Agreement between City of Aurora and Forest Preserve District of Kane County to complete the Kautz Road Share-Use Path project.
16-00475 A Resolution Approving the Local Agency Agreement for Kautz Road Shared-Use Path Project.
16-00605 A Resolution Awarding EEI the Phase II Engineering Contract for the Kautz Road Multi Use Trail for an amount not to exceed $54,108.69.
HELD
16-00447 A Resolution to accept the bid from Enterprise Leasing of Chicago, 1050 Lombard Rd, Lombard, Illinois, for a three year vehicle rental agreement for the Aurora Police Department.
ADJOURNMENT:
Want to get notified whenever we write about any of these organizations ?
Next time we write about any of these organizations, we'll email you a link to the story. You may edit your settings or unsubscribe at any time.
Sign-up for Alerts
Organizations in this Story
City of Aurora • City of Aurora Finance Committee
More News